Virginia is one of only a handful of states that permanently disenfranchises those with prior felony convictions, requiring ex-offenders to individually petition the state government to have their rights restored. McAuliffe's sweeping order, which was announced on April 22, will allow those ex-offenders who had completed their sentences, probation and/or parole to have their right to vote restored, run for office and serve on a jury or as a notary public.
Republicans in the state immediately condemned the order as a partisan move to benefit Democrats. As The Atlantic detailed last month, ex-offenders in Virginia were disenfranchised during the state's 1902 constitutional convention as an intentional means to limit African-American political power, in reaction to Reconstruction-era reforms. Now, one in five African-Americans in Virginia are unable to vote.
The state's Republican leadership had threatened to sue after McAuliffe announced the order. They did not say on Monday when they would file the lawsuit.
"Governor McAuliffe adopted an unprecedented view of executive authority and exceeded the powers granted to him by the Constitution of Virginia when he issued the order restoring the rights of more than 200,000 convicted felons," state House Speaker William Howell said in a statement. "It is the obligation of the legislative and judicial branches to serve as a check on overreaches of executive power. To that end, we are prepared to uphold the Constitution of Virginia and the rule of law by challenging Governor McAuliffe's order in court."
State Senate Majority Leader Thomas Norment noted in his statement that McAuliffe's "predecessors … examined this issue and consistently concluded Virginia's governor does not have the power to issue blanket restorations." A lawyer for former Democratic Gov. Tim Kaine concluded in 2010 that rights restorations for ex-offenders should be done individually.
But Brian Coy, McAuliffe's communications director, said in a statement that the governor "acted on his constitutional authority to restore the civil and voting rights of hundreds of thousands of Virginians and bring our Commonwealth into line with 40 other states."
"The Governor is disappointed that Republicans would go to such lengths to continue locking people who have served their time out of their democracy," he continued. "While Republicans may have found a Washington lawyer for their political lawsuit, they still have yet to articulate any specific constitutional objections to the Governor exercising a power that Article V Section 12 clearly grants him. These Virginians are qualified to vote and they deserve a voice, not more partisan schemes to disenfranchise them."
Article V, Section 12 of the Virginia state constitution reads that the governor's clemency power includes the ability "to grant reprieves and pardons after conviction" and "to remove political disabilities consequent upon conviction."
Democrats and voting rights advocates generally argue that re-enfranchising ex-offenders helps them reintegrate into society and feel a connection to their communities. McAuliffe had previously ended the requirement that ex-felons pay outstanding court fees before they had their voting rights restored. In 2014, he reduced the number of years that Virginians convicted of violent felonies had to wait before they could petition to be re-enfranchised.
As the Brennan Center for Justice has documented, there is growing momentum for restoring voting rights in the states with the most restrictive laws. But voting rights for ex-offenders have functioned as a political football in some states, including Maryland and Kentucky, where Republican governors have resisted and undone rights restoration moves by their Democratic predecessors and legislators.
Nearly 6 million Americans are currently banned from voting because of prior felony convictions. Just two states, Maine and Vermont, allow offenders to vote from prison, while 14 states allow ex-offenders to vote after they complete their sentences, but before they are done with their parole or probation. Virginia, Kentucky, Florida and Iowa have the harshest felon disenfranchisement laws.
Before You Go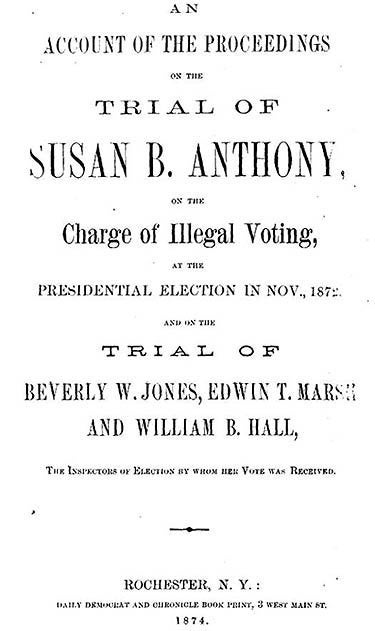 Historic Images Of Women Voting
Popular in the Community