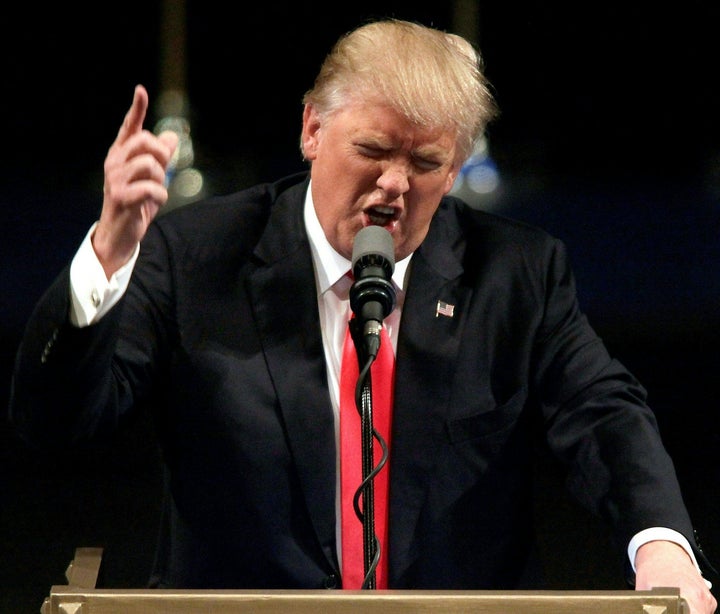 WASHINGTON -- Earlier this month, Kurt Volker, a career diplomat who now heads the McCain Institute, had dinner with two friends -- both, he said, "serious, accomplished foreign policy people" who had also served in government. Inevitably, the conversation turned to the 2016 elections and the reality television star at the top of the Republican ticket.
"If Donald Trump does get elected, I don't want to work in a Trump administration," one of Volker's friends said. "But I want you two to go do it."
Some Republican foreign policy hands -- including 121 who signed a letter listing the ways in which Trump's proposed foreign policy ideas would endanger the country -- describe a moral obligation to condemn the candidate often and loudly.
But some, like Volker and his friends, are thinking ahead. If Trump does end up winning the election in November, they reason, it would be good to have a few experienced foreign policy hands around who haven't offended the notoriously thin-skinned candidate.
"Signing that letter is like 140 of the smartest people that I can think of on foreign policy -- and now they're all going to be blacklisted," Volker said, referring to the March critique. "Is that a good idea?"
Volker and several other conservative-leaning national security experts interviewed by The Huffington Post agree that there's plenty to criticize about the presumptive Republican nominee, who describes plans to cut off U.S. allies, cozy up to Russia, launch a trade war against China, reinstate torture as an interrogation method, target terrorists' families in airstrikes, build an expensive wall between the U.S. and Mexico, and ban all Muslims from entering the country.
But though they don't expect Trump to seek their guidance, many won't rule out working for him in the future. Working in a Trump National Security Council, Pentagon or State Department, they say, would be more about fulfilling a civic duty to their country in a time of desperate need than landing a career-enhancing opportunity.
"Nobody should reflexively eliminate the option of working in a Trump administration ... You have to do what's best for the country."
Mitchell Reiss, who held several titles in the Bush-era State Department and went on to advise former Massachusetts Gov. Mitt Romney (R) and Ohio Gov. John Kasich (R) in their presidential bids, described Trump as "intellectually and temperamentally unqualified to become president."
"But should he become president, I do think that nobody should reflexively eliminate the option of working in a Trump administration," Reiss continued. "You have to do what's best for the country … But I'm not keeping my phone clear waiting for that call."
At least one of the signers of the anti-Trump letter won't rule out working for him at some point in the future. "I wouldn't rule out working for anyone once they're in the Oval Office," said former Romney adviser Matthew Kroenig, who now teaches at Georgetown University. "I said in that letter I would work to stop Trump from being elected, and I stand by that … but I do think the country, the world, is probably better off if he has good people."
That calculation suggests a belief -- or at least, a hope -- that Trump is influenceable. Politicians who have come around and endorsed Trump sheepishly defended their support by suggesting that Trump is still figuring out this whole politics thing. He'll moderate his policies and rhetoric over time, they say.
An exhaustive survey by Thomas Wright of the Brookings Institution of Trump's comments over the past several decades suggests the demagogic candidate will be hard to mold. Much of what appears to be impromptu spitballing is surprisingly consistent with his past statements. Trump has long warned that allies are taking advantage of the U.S., expressed antagonism towards Japan, and praised strongmen like Russia's Vladimir Putin.
Peter Feaver, a Duke University professor who served in Bush's National Security Council, says that many in the conservative foreign policy community are skeptical of the benefits of publicly supporting the loudmouthed candidate. "First, is the sense that he's likely to lose and you will be forever tarred if you endorse him," he said. "Second, he is unlikely to listen to your advice. So even if he wins and you go in, the chance that you can do good is limited."
There's good reason to be concerned about a dearth of national security brainpower in Trump land. The campaign employs just 70 staffers and Trump once dodged a question about foreign policy advisers, telling MSNBC host Mika Brzezinski he likes to consult himself because he has a "very good brain."
"None of my former colleagues from the Bush administration is advising Trump, I believe," Elliott Abrams, a senior fellow at the Council on Foreign Relations, wrote in an email. Abrams, who was advising Sen. Marco Rubio (R-Fla.), said it's impossible, at this point, to answer the question of whether he'd take a position in the Trump administration.
Scholars from the American Enterprise Institute offered advice to every campaign except that of Sen. Bernie Sanders (I-Vt.), but nobody from the conservative think tank has signed on with Trump, said Danielle Pletka, the group's senior vice president for foreign and defense policy studies. Volker said he has not met a single person from the community of foreign policy experts who has expressed an active desire to work in a Trump administration -- and many have flat out said they won't.
By March, reporters were regularly pressing Trump to reveal his team of foreign policy advisers. During a presidential debate, he name-dropped Richard Haass, the head of CFR, and Jack Keane, the retired general known for his role in pushing for the Iraq surge, as two people he respected.
Haass, who has briefed several candidates, including Trump, declined to be interviewed.
Keane said in an interview that he has advised five of the Republican presidential candidates -- but Trump was not one of them. The retired general recently received a phone call from Sen. Jeff Sessions (R-Ala.), the head of Trump's national security advisory committee, who told Keane he was on a "shortlist" of foreign policy advisers.
Nothing came of the call. Keane is open to advising Trump but was left with the impression that he "failed the screen test" after expressing disagreement with Sessions' vision of the U.S. pulling back from global affairs. "The worst thing for American foreign policy would be, in fact, to disengage further," said Keane, who characterizes himself as politically independent and habitually declines to endorse candidates.
When Trump finally unveiled his team of foreign policy advisers, it was a crew of five largely unknown individuals. One, Walid Phares, had ties to a Lebanese militia and another, Joseph Schmitz, to the infamous private security contractor Blackwater. George Papadopoulos listed his role as a U.S. representative to the Model United Nations on his LinkedIn page -- an accolade he has since removed. The Trump campaign did not respond to a request for comment on whether their foreign policy advisory group has expanded since.
Feaver, who served in government under both Bush and former President Bill Clinton, has had conversations with friends who said they would "hold their nose and support [Trump]" if he were to become the nominee, but aren't yet ready to make it public. "I suspect people are waiting for a string of good news that would create rhetorical cover to do stuff with him," Feaver said. "And he keeps missing it."
But others think the idea of trying to influence Trump is a fool's game. "I am in the category of people willing to burn every bridge," Kori Schake, a Hoover Institution fellow who served in the Bush administration and advised Sen. John McCain (R-Ariz.) during his 2008 presidential bid. "Good people can and should try to work for him. But I am deeply skeptical that these people who go to work for Trump will be able to have any influence over his policies."
"What I think is more likely than a reconciliation with Trump by conservative foreign policy and defense policy experts," she added, "is a slow, agonizing reconciliation that Hillary Clinton is a safer pair of hands."
She's voting for Clinton.
Before You Go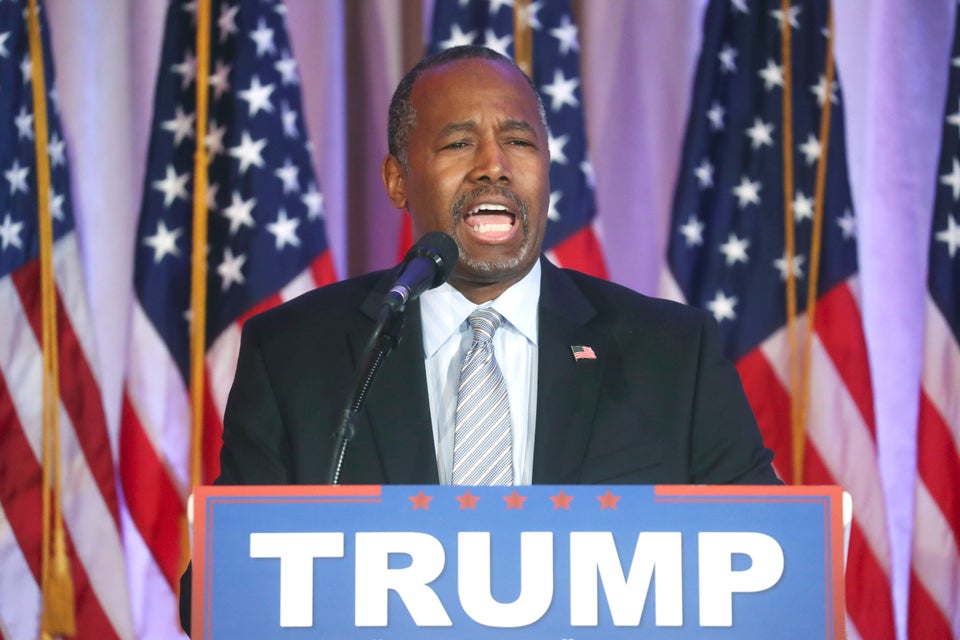 Potential Trump VP Picks
Popular in the Community