The ad, which features photos of LGBT couples and families, quotes Perkins's platform language, which reads in part, "The institution of marriage is the foundation of civil society. Its success as an institution will determine our success as a nation."
"We agree," the ad continues. "That's why Log Cabin Republicans and Young Conservatives for the Freedom to Marry believe that government should stop denying marriage licenses to committed gay and lesbian couples."
The ad closes by emphasizing the "core ideals and principles" of the Republican party, "less government, more individual freedom, personal responsibility and the importance of the family."
From the convention center in Tampa, Fla., where the Republicans are holding their national convention this week, Sarah Longwell of the Young Conservatives for the Freedom to Marry explained the motivation behind the ad.
"We took out the ad because we believe marriage is an important institution," Longwell, who aided in drafting the ad, told The Huffington Post. "In fact it's so vital we want to help strengthen it. Tony Perkins is right -- he's just not right about excluding us."
R. Clarke Cooper, the head of the Log Cabin Republicans who also contributed to the drafting of the ad, joked, "It was a collaboration between the [two] groups -- a much easier drafting process than the platform."
On Wednesday Young Conservatives for the Freedom to Marry is hosting a complimentary brunch at the convention in partnership with the Log Cabin Republicans. The event will feature Margaret Hoover, a political strategist and CNN contributor who also is a member of the leadership committee for the Young Conservatives for the Freedom to Marry. Andrew Langer, the president of the Institute for Liberty, will also speak.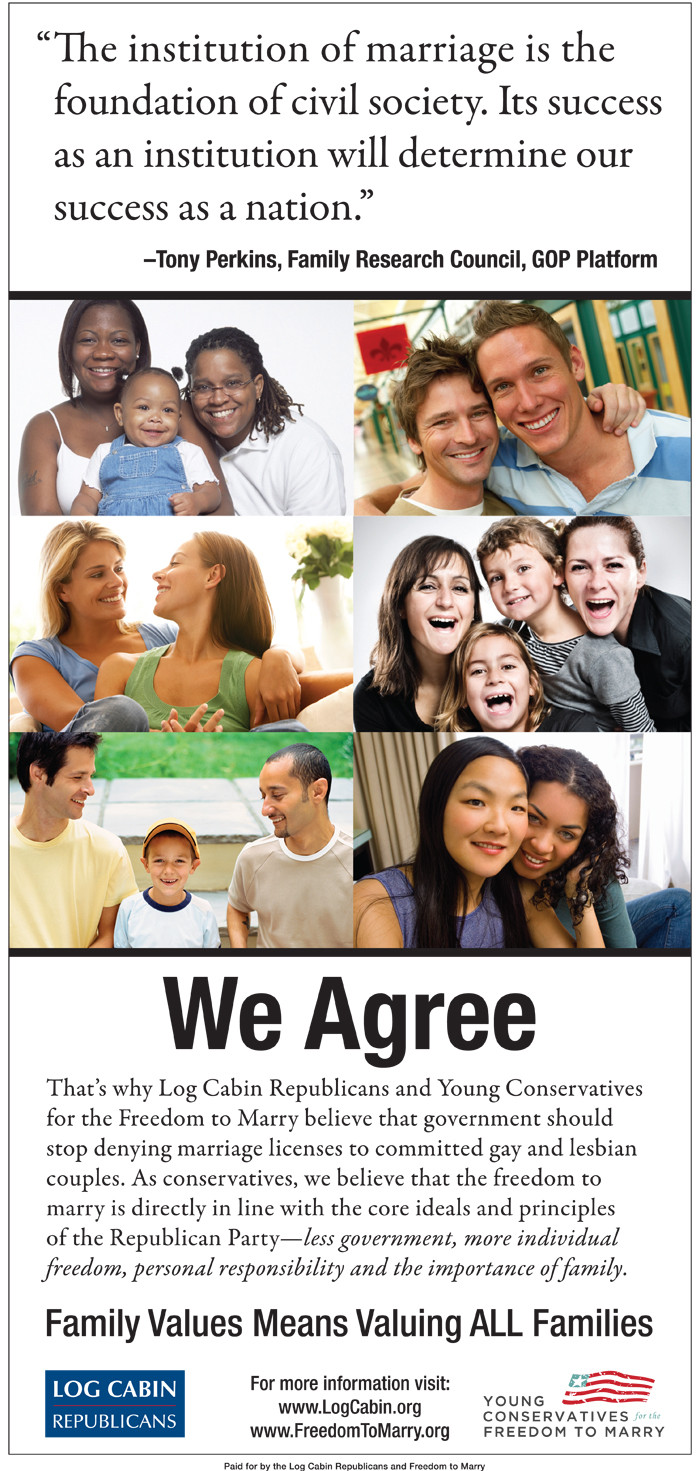 Popular in the Community