After a slew of top Republican lawmakers publicly disavowed the anti-tax pledge pushed by Grover Norquist, the lobbyist is pushing back. On CNN Monday, Norquist promised that he and the anti-tax group, Americans for Tax Reform, would "certainly highlight who has kept their commitment and who hasn't."
Two of the senators open to breaking their pledge not to raise taxes under any circumstances -- Sen. Saxby Chambliss (R-Ga.) and Sen. Lindsey Graham (R-S.C.) -- are up for reelection in 2014. And Norquist stressed that lawmakers would face true accountability from their constituents.
"You're not having that argument with me," he said. "You made a commitment to your voters."
Although prominent senators have broken with Norquist over the tax pledge in the last week, several House Republicans have in the past attempted to distance themselves from the effort by arguing that they only meant to pledge for a two-year term, not for the remainder of their congressional careers. They argue that the current fiscal crisis demands a more balanced position to deficit reduction that cannot be achieved without putting new tax revenues on the negotiating table.
But Norquist says that Americans for Tax Reform make it clear to lawmakers that it is an extended commitment when they are getting ready to sign.
"It's not for a two-year period," he said. "It's explained to everyone when they sign, it's in writing with them when they sign, that it's a commitment for while you are in the House or while you are in the Senate. If you run for a different office, you take it again....[Rep. Steve] LaTourette (R-Ohio) once tried to make that case, and it doesn't pass the laugh test."
The anti-tax lobbyist, however, is not concerned that the recent statements from the likes of Chambliss and Graham will lead to a GOP reversal on tax hikes.
"No pledge-taker has voted for a tax increase," he said. "You've had some people discussing impure thoughts on national television."
To see which lawmakers have reversed their positions on the anti-tax pledge -- and who could be at the receiving end of Norquist's campaign -- check out the slideshow below: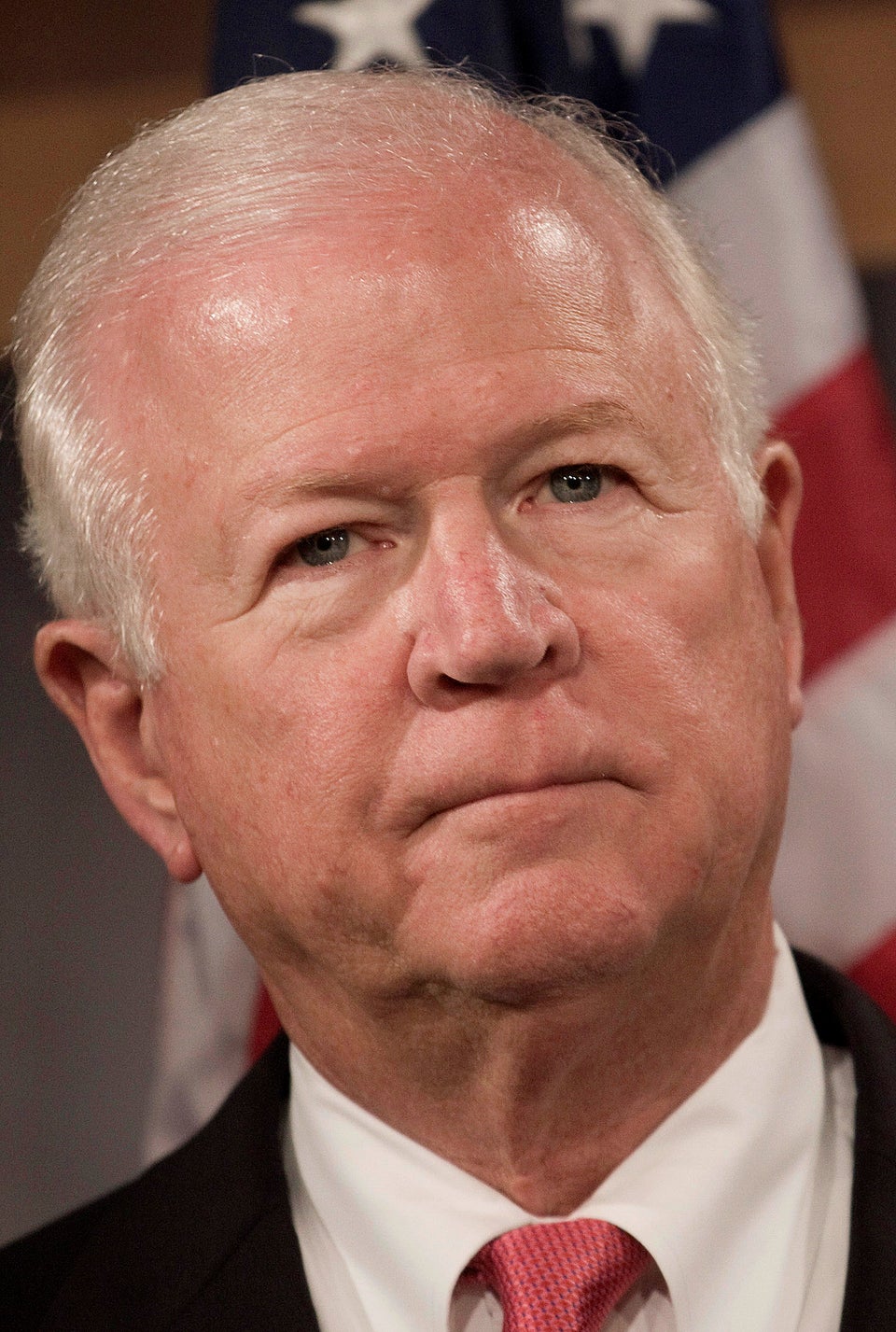 GOP Lawmakers Run Away From Grover
Popular in the Community