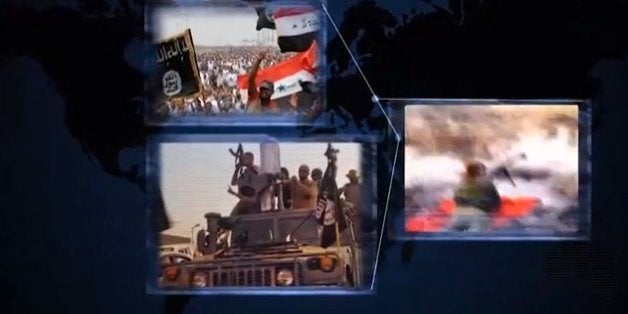 The threat of terrorism is once again being featured on the campaign trail.
Republicans in particular are putting America's military conflict in the Middle East front and center in television ads less than two months before the midterm elections, calling into question their opponents' willingness to confront Islamic State extremists that beheaded two U.S. journalists earlier this summer.
One of the latest examples comes from Iowa's competitive 3rd Congressional District, where a new spot produced by the National Republican Congressional Committee on behalf of David Young (R) attacks former state Sen. Staci Appel (D) for opposing efforts that would strip American extremists of their passports.
"David Young would be tough on terrorists," the ad says. "Staci Appel is dangerously wrong for Iowa."
Revoking passports of U.S. citizens who sign on as fighters with the Islamic State is an idea that has some support in Congress, but there is concern among the intelligence community that the tactic would impede how the U.S. gathers information on possible threats abroad.
Another ad produced by the NRCC earlier this month portrays incumbent Rep. Rick Nolan (D-Minn.) as soft on terror. "Rick Nolan voted to cut funds for the fight against al Qaeda," says the ad's narrator.
Islamic State militants even made cameos in several Senate races. An ad cut for Senate Minority Leader Mitch McConnell (R-Ky.) earlier this month suggests that Democrat Alison Lundergan Grimes is unprepared to handle "serious times," such as the extremists that appear at the outset of the ad. Over in the Georgia Senate race, Republican David Perdue is taking flack for a dubious ad that linked Democrat Michelle Nunn to "terrorists." Another Perdue ad suggests support for immigration reform is somehow related to the Islamic State. And a spot from Republican New Mexico Senate candidate Allen Weh drew criticism last month for including an image from the gruesome execution of American journalist James Foley. Sen. Thad Cochran (R-Miss.) sent out a fundraising email this week titled "Fighting ISIS" that declared, "In a dangerous world, we need Thad Cochran in the Senate now more than ever."
Democrats on Thursday accused Republicans of stooping to "Karl Rove's scare tactics" in an effort to expand their majority in the House.
"With their own anti-middle class agenda leading to record low approval ratings, House Republicans are resorting to Karl Rove's scare tactics. It's a shame that at a time when our nation is facing real threats abroad and economic challenges at home, the NRCC would stoop to these lows just to try to win seats," said Josh Schwerin, a spokesman for the Democratic Congressional Campaign Committee.
That's not to say that Democrats haven't preyed on fears over turbulent world events. Arkansas Sen. Mark Pryor's (D) re-election campaign hit his Republican opponent for voting to cut emergency programs by running an ad centered on the growing Ebola outbreak in West Africa.
Support HuffPost
The Stakes Have Never Been Higher
Before You Go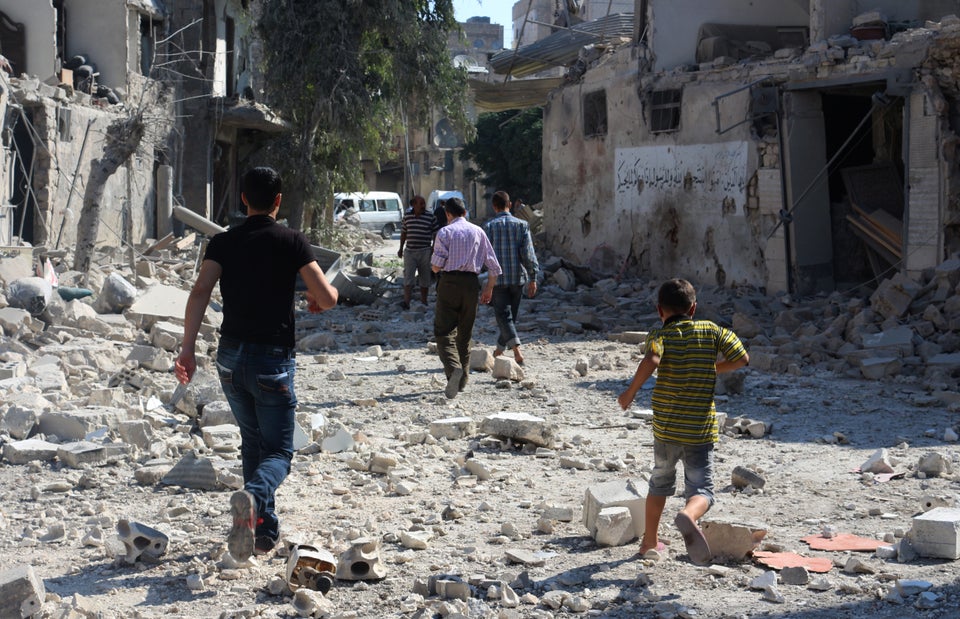 Syria War In August
Popular in the Community