WASHINGTON -- A week into the lame-duck session, Senate Republicans are finding all kinds of ways to block President Barack Obama's judicial nominees -- even if that means obstructing their own nominees in the process.
Last week, Sen. Chuck Grassley (R-Iowa) delayed Senate Judiciary Committee action by a week on nine judicial nominees for no evident reason. That group includes three Texas nominees with strong support from Texas Sens. John Cornyn (R) and Ted Cruz (R). Meanwhile, Sen. Orrin Hatch (R-Utah) is refusing to submit his so-called "blue slip" to advance a Utah judicial nominee he's previously praised as "well known and highly regarded." And Republicans are forcing four Georgia judicial nominees with strong support from Georgia's GOP senators to each wait an extra day before they can get confirmed.
Nominations that don't get confirmed in the next few weeks will expire, meaning those nominees will have to be renominated next year and begin all over again a process that can take weeks or months. Democratic leaders are trying to cut a deal with GOP leaders to confirm some of the more than 20 judicial nominees in the pipeline before Congress adjourns in mid-December, but as of Tuesday there is still no sign of a resolution.
The recent foot-dragging is part of a yearslong pattern of Republicans attempting to prevent Obama from confirming judges, whether by not recommending nominees for vacancies in their home states or filibustering even noncontroversial nominees. Last year, Democrats changed the Senate rules so as to require 51 votes instead of 60 votes to advance most nominees, a move that infuriated Republicans and has led to them turn to other procedural tactics to stall Obama's judicial picks.
Filling judicial vacancies is an urgent matter in states like Texas, where there are nine empty federal court seats, the most of any state in the country. With just weeks left in the lame-duck session, and with a packed agenda as it is, Grassley's delay on the Texas nominees has made it unclear whether they'll have enough time to get confirmed.
Aides to Cornyn and Cruz did not respond to a request for comment on why the senators agreed to Grassley's request to delay their nominees, Amos Mazzant, Robert Lee Pittman and Robert Schroeder. All three would fill district court seats designated as "judicial emergencies," which means the number of cases per judge on those courts is more than 600, or has stayed between 430 and 600 for more than 18 months.
Hatch spokesman J.P. Freire, meanwhile, said the senator is holding up Jill Parrish, his nominee to the U.S. District Court for the District of Utah, because senators typically don't confirm nominees in a lame-duck session. That's in spite of the fact that Utah's other GOP senator, Mike Lee, gave the green light to advance Parrish, and despite Hatch raving about Parrish two months ago when she was first nominated.
"Senator Hatch doesn't want a person like Parrish to get caught up in unnecessary, partisan politics," Freire said Monday evening. "We want to give an opportunity to the new Congress to vote on these nominees."
But as he spoke, the Senate was teeing up procedural votes on three Georgia judicial nominees who are poised to be confirmed Tuesday night. And last week, the Senate confirmed another two judicial nominees as the lame-duck session began.
Georgia Sens. Johnny Isakson (R) and Saxby Chambliss (R) are trying to get four of their district court nominees confirmed during the lame-duck period. One of the nominees, Leigh Martin May, was confirmed last Friday in a unanimous vote. Isakson sang May's praises when her nomination hit the floor last week, calling her "an unbelievably exciting, unbelievably knowledgeable, unbelievably accomplished individual."
But Republicans still refused to give May an immediate vote. Instead, they made her go through an extra procedural hurdle, known as "a cloture vote," that bumped her confirmation vote to the following day. She was ultimately confirmed by a vote of 99 to 0.
The other three Georgia nominees, Mark Cohen, Eleanor Ross and Leslie Abrams, are on track to get confirmed Tuesday night. It's even possible that their votes may be unanimous -- even though they all had to wait an extra day.
UPDATE: 7:20 p.m. -- Cohen, Ross and Abrams all sailed through to confirmation Tuesday evening. Abrams passed 100 to 0, while Cohen and Ross each passed on a voice vote.
CORRECTION: An earlier version of this story misspelled the last name of J.P. Freire, spokesman for Sen. Hatch.
Before You Go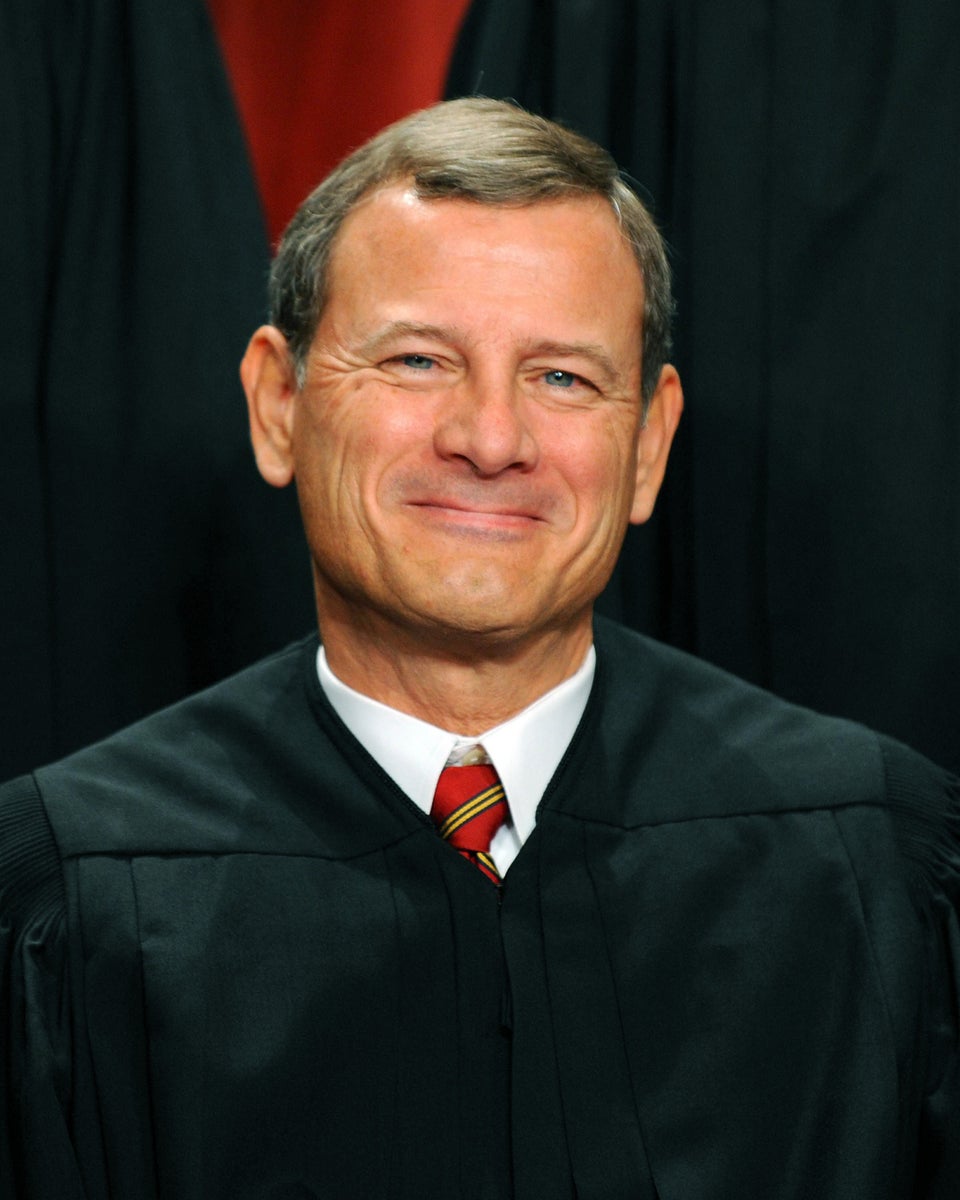 Supreme Court Justices
Popular in the Community