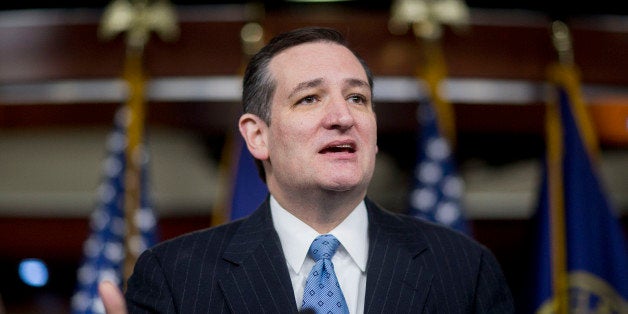 WASHINGTON -- Republicans say their latest stand against President Barack Obama's executive actions on immigration isn't about immigration at all -- it's about the Constitution.
Their best hope is that 2016 Latino voters, most of whom support Obama's actions to keep some undocumented immigrants from being deported, will see it that way, too.
Republicans said after the 2012 presidential elections that it was imperative to win over more Latino voters, and singled out immigration reform as a key opportunity. But as the 2016 election season creeps closer, GOP members of Congress are instead taking to the House and Senate floors to rail against policies that give work authorization to some undocumented immigrants who came to the U.S. as children or are the parents of U.S. citizens or legal permanent residents.
The issue is now threatening funding for the Department of Homeland Security, which will face a shutdown Feb. 27 if Congress cannot approve a bill. The current impasse is over Obama's immigration actions, and most Republicans are standing firm against voting for anything that allows the policies to continue, saying they need to stop the president's unconstitutional overreach.
But that may not be how Latino voters supportive of Obama's immigration actions see it -- or how they're hearing about it in the media. As La Opinión, a prominent Spanish-language newspaper put it earlier this month, "the case for eliminating executive action using the constitutional argument that the Executive branch committed abuse of power is not sincere. The real intention is to deport as many people as possible."
That may not be fair, but it still could be bad news for Republicans.
"Right now, the impression the Latino electorate is getting from Republicans is not a good one, because they are doing everything they can to do away with executive actions but not proposing anything at the same time," said Alfonso Aguilar, an official during the George W. Bush administration and executive director of the American Principles Project's Latino Partnership.
Aguilar, like other conservatives interviewed for this piece, said he didn't fault Republicans in Congress for trying to block the executive actions. But now that attempts to stop Obama's executive actions in the DHS funding bill have stalled, they said Republicans need to look to a Plan B to avoid harming their reputation further.
A GOP operative who requested anonymity to speak frankly said that although there are constitutional questions, it would be better for the GOP to let those be resolved in the courts rather than fighting a battle it won't win over DHS funding.
"We are doing exactly what the Democrats want us to do," the operative said. "If you sat back and you were at the DNC or the White House political office last November, you'd be like, 'God, I hope they do this.'"
Getting rid of the executive actions wouldn't necessarily be a problem if Republicans introduced immigration reform bills that would also address the undocumented immigrant population, said Daniel Garza, executive director for The LIBRE Initiative.
"If you don't agree with the president's executive action, great -- repeal it, stop it," Garza said. "But you have to propose alternatives. That's the problem."
A poll released on Thursday by the nonpartisan Public Religion Research Institute found that nearly three-quarters of Americans want Republicans in Congress to focus on immigration reform rather than blocking Obama's executive actions. Eighty percent of Latinos polled said they supported the president taking action on immigration, compared to 52 percent of the public overall.
At the Capitol, Republicans shook off questions on whether they could be hurting their outreach efforts to Latinos by insisting on measures to end Obama's immigration actions in the DHS funding.
Sen. Lindsey Graham (R-S.C.), a potential 2016 presidential candidate, said he isn't worried "at all" that some Latino voters might find the focus on ending the executive actions to be off-putting. Graham co-authored a comprehensive immigration reform bill that passed the Senate in 2013 and has spoken frequently about the need for the GOP to improve its reputation with Latino voters.
"I think most people in America who believe in the rule of law would be with us," he told HuffPost.
Sen. Marco Rubio (R-Fla.), another potential 2016 candidate and member of the group that drafted the 2013 bill, dismissed concerns that they were giving Democrats fuel for their claims that the GOP wants to deport undocumented young people.
"They've been making those arguments for years and will continue to make those disingenuous arguments," Rubio told HuffPost, adding that he would support undoing the president's actions and replacing them with "real security measures ... and a serious and responsible way for dealing with those who have been in this country illegally for a long period of time but have not otherwise violated our laws."
Some Republicans in Congress, though, have said it's time to move on from the current DHS battle. Sen. Mark Kirk (R-Ill.) told reporters on Wednesday that "we should have never fought this battle on DHS funding."
Sen. Jeff Flake (R-Ariz.), another author of the 2013 comprehensive immigration reform bill, lamented on the Senate floor on Wednesday that the president's actions would make further reform efforts more difficult, but said Republicans should still pursue them.
"To attempt to use a spending bill in order to try to poke a finger in the president's eye is not a good move, in my view," he said. "I believe that rather than poke the president in the eye we ought to put legislation on his desk, and we ought to use this time -- we've already used up two weeks trying to attach measures to a funding bill when we could have used this time to actually move actual immigration legislation."
Support HuffPost
The Stakes Have Never Been Higher
Before You Go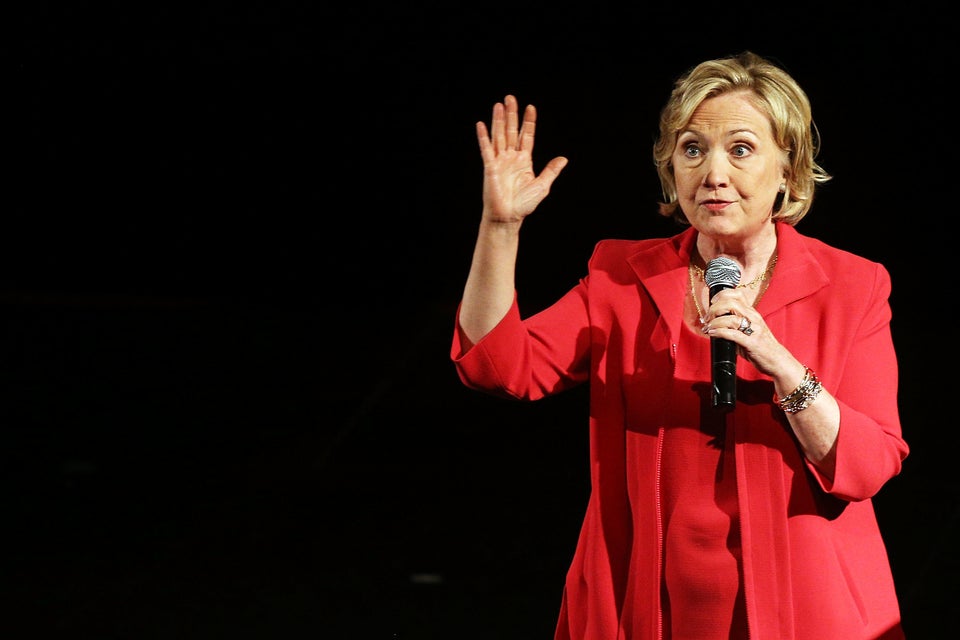 Potential 2016 Presidential Contenders
Popular in the Community