On Thursday afternoon, the Republican-led House narrowly passed a bill to repeal and replace significant parts of the Affordable Care Act, better known as Obamacare, a 2010 law that expanded coverage to about 20 million people.
And, as the pictures show, it was all fun and games for GOP leaders.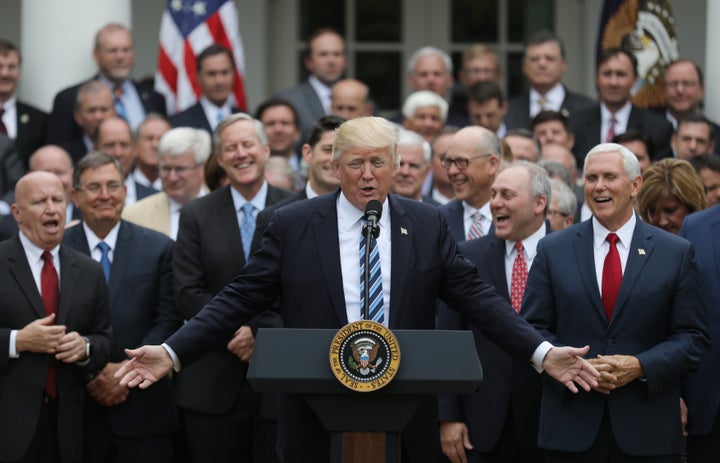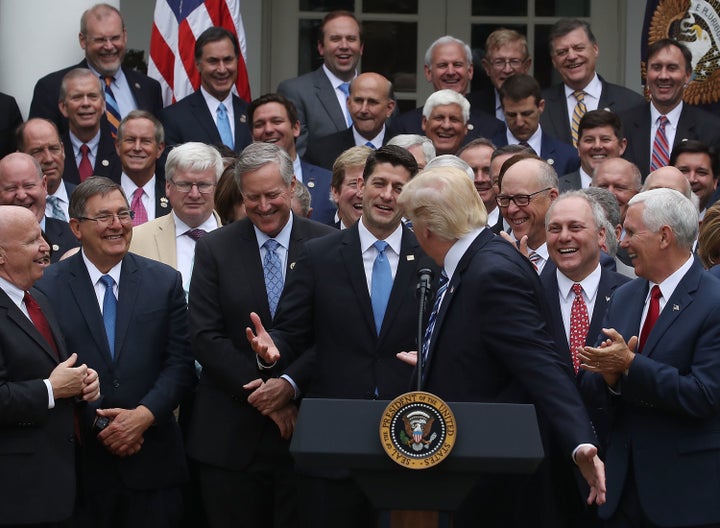 That deliberate spectacle — Republican lawmakers chuckling at the prospect of passing into law a measure that would uninsure millions and weaken protections for those with pre-existing conditions — did not go unnoticed.
Before Thursday's vote, House Minority Leader Nancy Pelosi (D-Calif.) warned House Republicans that if they supported the measure they will "have this vote tattooed on them." And after the vote, Democrats taunted their GOP colleagues by singing, "Na-na-na-na, na-na-na-na, hey, hey, hey! Goodbye!"
Rep. Adam Schiff (D-Calif.) told CNN's Wolf Blitzer he expects Thursday will be the "one and only celebration" you'll see from Republicans on this bill.
"Very shortly, I imagine, that [Congressional Budget Office] analysis is going to come out, and it's going to likely show tens of millions of Americans lose their health care under this plan," he told CNN. "And the image of those Republican members celebrating that loss of coverage for millions may very well come back to haunt them."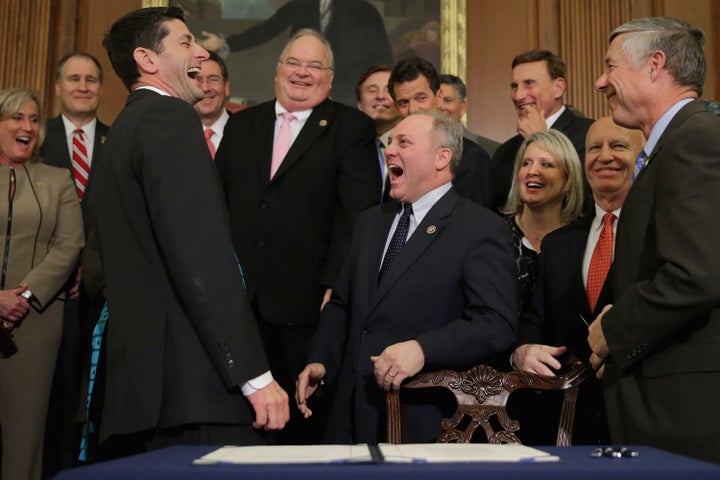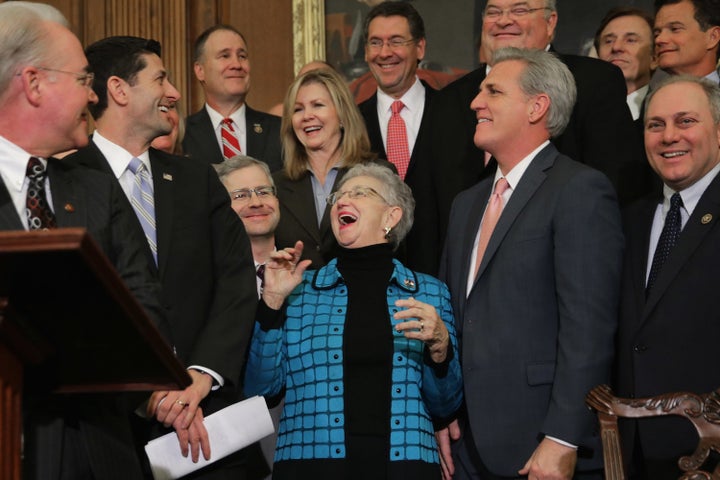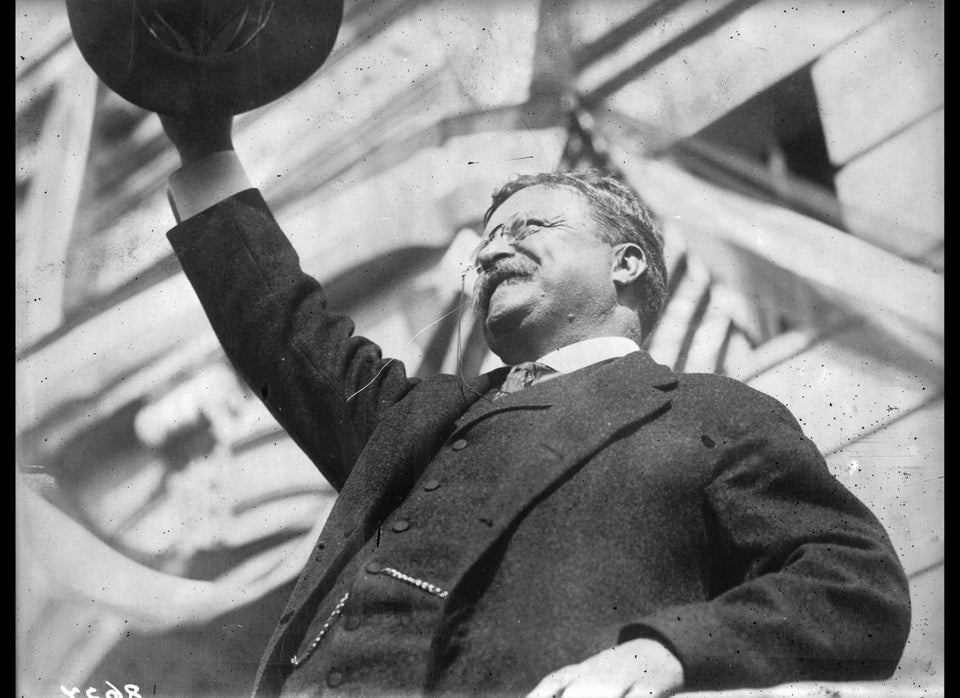 Health Care Reform Efforts In U.S. History
Popular in the Community