 Metaphor alert! As Arianna and Mary discuss the "fiscal cliff" and the GOP "self-proctology" (Haley Barbour), metaphor man David Frum says that he's hearing the sound of "ice cracking" around Republicans frozen in their hatred of Obama. Arianna and Mary explain what the Petraeus scandal says about him, the media and, even, the war still in Afghanistan. Last: the host chimes in from his personal political experience why Romney's a smart idiot who has now officially self-immolated.
On Obama's Leverage at the "Fiscal Cliff." We listen to Obama at presser calmly explain that his won a mandate to help the middle class and raise taxes on the rich... and then hear Bill Kristol be the first Republican to admit that his party is an economic emperor without clothes - why fall on our swords "for millionaires half of whom voted for Obama"?
The women are asked whether Obama's tone in his first post-election press conference was "a good mix of conciliation and toughness?" ... and about his fiscal negotiating posture. Arianna lauds both a) Obama's tax-hike-on-rich sine qua non and Kristol's willingness to acknowledge that "more and more conservatives realize that their completely dogmatic approach on taxes is keeping them from power."
Mary, to the contrary, argues that Obama was too combative in tone and that "there was no mandate to raise taxes on job creators. "
Host: But if W claimed a mandate to lower tax rates when he lost the popular vote by a half million, how can she deny Obama's declared mandate to raise those tax rates after two straight 50 percent wins? And what's the big deal about an extra $36 for every $1,000 earned above $250,000? She acknowledges that 44 is politically stronger, argues that his views are an impediment to jobs, contends that it would be preferable merely to close loopholes... "but if he's gonna do this political kabuki dance... I guess [at the end] we'll have to lay down for it."
Happy Birthday From James Carville and George Stephanopoulos!

The panelists and host get 'surprise' calls from two War Room graduates on the occasion of the 100th program of Both Sides Now. One introduces himself as "Mr. Mary Matalin." "What a monumental achievement this is" for radio, he says, to which Mary coos "there's only one man, this man, my man." Later the host of ABC's This Week tells us, with appreciated hyperbole, that "I love listening to you guys because it helps when I prepare for the Roundtable. I steal from you!"
On Petraeus and Rice. We listen to the authoritative David Ignatius on Charlie Rose talk about Petraeus' 'Tolstoyian tragedy' and why he had to resign given CIA and military rules about adulterous behavior. Then there's Pat Robertson's exculpatory explanation, "I mean, he's a man."
Mary laments the obvious pain he's inflicted on the families involved and on the military, "one of the last honored American institutions ... People are joking that this shows how 'the privates are leading the generals.'" She goes on to emphasize that this is mostly an "intelligence scandal" that has raised legitimate questions about U.N. Ambassador Susan Rice and why "she lied on the Sunday shows." (That Friday morning Petraeus apparently testified that, while he did think the attack on the Benghazi consulate was a terrorist attack, the talking points he signed off on and that Rice had did not include that characterization.)
Arianna focuses on how crazy it is that it takes this salacious "love pentagon" (Colbert) to remind American that we still have 60,000+ troops fighting in Afghanistan, dying one a day. She lauds the President's buck-stops-here, come-after-me statement at his press conference and deplores Senator McCain's "cheap shots" at Susan Rice as "beneath him." Arianna also agrees that it's an obvious double-standard to say that Susan Rice should be denied potential confirmation because she said something that was administration policy and later turned out to be inaccurate when Condi Rice did so about WMD and "mushroom clouds" -- not to mention that nearly 3,000 more died on her watch from terrorism. Mary responds that nearly all intelligence agencies at that time agreed with the Republican Rice.
On the GOP's "Reset."Especially since this is the week of release of Steven Spielberg's monumental film about the first Republican president, we hear from two sides of how the GOP should respond to its losses: Paul Ryan and Charles Krauthammer argue that their party is fundamentally strong and its views popular -- while messers Michael Steele/Steve Schmidt/David Frum are scathing about what the latter two call the influence an extremism of the "conservative entertainment complex."
How should Republicans react so that they don't continue to lose minorities, millennials, young women and youth by 30+ percentage points?
Mary objects that all three critics were talking on the "liberal entertainment complex" of MSNBC and NBC and were conflating the craziness of Todd Akin and Richard Mourdock with the entire Republican party. But yes, "we do have to do a better job than just turning out our base and explain how our policies help all Americans."
Host: But are Republicans in a box: while party leaders may be rational, functioning politicians who understand compromise and elections -- like Boehner and Barbour -- the GOP base stays extreme because it gets misinformation from Fox and Rush who care not about 50 percent in elections but their five percent share on radio and TV?
Arianna recommends that Republicans read Rich Lowry's piece in the New York Post that urges his readers to avoid delusional excuses like it was all about Romney; "after all, nearly all Republican senate candidates in losing races underperformed Romney in their states. If that party doesn't get out of its bubble, they'll keep losing."
She then adds an ecumenical and psychological conclusion: "Perhaps they should go back to the winning 'compassionate conservatism' about how not only government can solve all our problems but we need to mobilize the country." She adds this: "I really think that we all have a mixture of the better angels of our nature and demons within us, including the Republican rank-and-file. There have been appeals to their anti-gay, anti-immigrant, anti-woman, anti-poor side. But these are not the only instincts they have."
Major consensus alert: Mary adds, "Thank you for that!"
Quick Takes: Panelists as biographers; Unplugging after Sandy; Romney's parting 'gift.' In a week where a female biographer has earned very unflattering reviews and headlines, who would each like to write biographies of? Mary answers with Giovanni Dominici of Florence and more recently Barbara Bush and Mitch Landrieu ("who will be president someday"); Arianna focuses on young unheralded women who are doing pioneering work in civil society.
As a side-note to the horror following Hurricane Sandy, hundreds of thousands of children had no way to text, email or watch TV for a while -- was this a teachable moment on how to unplug and learn? Mary isn't too concerned about the digital generation whose texting is a form of learning and exploration. Arianna is more worried about such social media addictions -- "this snake in the Garden of Eden" -- and chats about the new section in the HuffPost's Parents vertical on this phenomenon called, "Screen Sense."
Last, while Mary won't pile on Romney after such a painful loss, she agrees that his "gifts" or bribes comment on his call to big donors was "not a good thing to say." Arianna reminds listeners that, since this statement basically repeats his much-derided "47 percent" comments, "he really believes that Obama gives out food baskets or something to people."
Host: Mitt Romney's comment was as self-immolating and revealing as "Macaca" was for George Allen. It not only revealed his inner 1 percent and 47 percent beliefs, though he insincerely apologized for those last September, but it's also ludicrous to imply that that Democrats want a strong safety net purely for political purposes. Sure, like Cheney opposed al Qaeda only to help the ticket win reelection. As for "gifts" for election purposes, did Romney only have the commonweal in mind when he advocated his trillion tax "gift" to the rest of the 1 percent?
Personal note: when I lost the mayoralty to Michael Bloomberg in 2001 by a similar margin, I was bombarded by media asking if I lost because of the confluence of 9/11 and his money. I never responded because -- as Al Gore had shown in his presidential heart-breaker -- when you lose, you lose. Alibis not allowed. It's up to others to determine why the winner won and you lost.
And this guy almost won the presidency!
--------------------------------------------------------------------------------------------
Mark Green is the creator and host of Both Sides Now, which is powered by the American Federation of Teachers.



Both Sides Now is available
Sat. 5-6 PM EST From Lifestyle TalkRadio Network
& Sun. 8-9 AM EST from Business RadioTalk Network.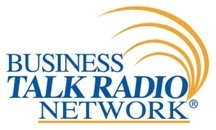 REAL LIFE. REAL NEWS. REAL VOICES.
Help us tell more of the stories that matter from voices that too often remain unheard.