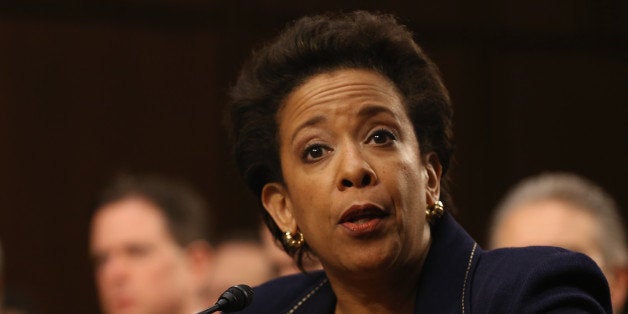 WASHINGTON -- Democrats wrote to Senate Majority Leader Mitch McConnell (R-Ky.) on Thursday, urging him to schedule a vote on U.S. attorney general nominee Loretta Lynch, who has waited months for confirmation.
"No one questions that Ms. Lynch is qualified and ready to serve, yet we are troubled that her nomination continues to languish on the Senate floor," reads the letter, signed by 43 Senate Democrats and two Independents. "As of this writing, Ms. Lynch's nomination has been pending for 117 days, making her the longest pending Attorney General nominee in three decades."
"We are ready to work with you to ensure a swift vote on this nomination, and we hope you will schedule a floor vote without further delay," it concludes.
Republicans have slow-walked Lynch's nomination ever since President Barack Obama announced it in November. They insisted last year that Obama wait until this year to begin moving her nomination, and then waited until February to hold her hearing. The committee delayed action on her vote, and since she was voted out of committee last week, McConnell still hasn't scheduled her confirmation vote.
In their letter, Democrats speculate that some Republicans may be holding up Lynch's vote "to protest the immigration enforcement priorities announced last year by the Administration." Tea party lawmakers recently threatened to derail funding for the Department of Homeland Security over that same issue, but the department was ultimately funded. Lynch may be their next way to protest Obama's policies.
"The hard-right Republican temper tantrum on immigration should not prevent this qualified nominee from taking her post," Sen. Charles Schumer (D-N.Y.) said in a Thursday call with reporters.
McConnell spokesman Don Stewart said Lynch will get a vote and that Democrats complaining about it "already knew that." He said Lynch has only been on the floor calendar for four days that the Senate has been in session.
Sen. Patrick Leahy (D-Vt.), also on the Thursday call, said Republicans "are making an unfortunate history dragging out this nomination" and noted that this weekend marks the 50th anniversary of the historic civil rights march in Selma, Alabama. If confirmed, Lynch will be the nation's first African-American woman in the post.
"She's being told, 'Just be patient and wait your turn,'" Leahy said. "That's wrong. It's beneath the Senate."
Democrats have made numerous connections to Lynch's delayed confirmation and the 50th anniversary of the Selma marches. Sen. Dick Durbin (D-Ill.) said Wednesday that it is "difficult to reconcile" how Republicans can let the nomination languish in the context of this weekend's commemoration of civil rights advances.
"If you want to celebrate what we did 50 years ago, you can do it by putting the first African-American woman in the office of the attorney general," Durbin told reporters. "Delaying it for no valid reason I don't think is really a tribute to the cause of civil rights."
He stopped short, though, of saying there's a racial component to Republicans' reasons for holding up the vote.
"They are motivated first and foremost by stopping the nominees of President Obama," Durbin said. "If they can't come up with a good reason, they just let them sit on the calendar. This poor lady has been sitting longer than any attorney general nominee in 40 years. For goodness sakes, give her a chance to serve."
Before You Go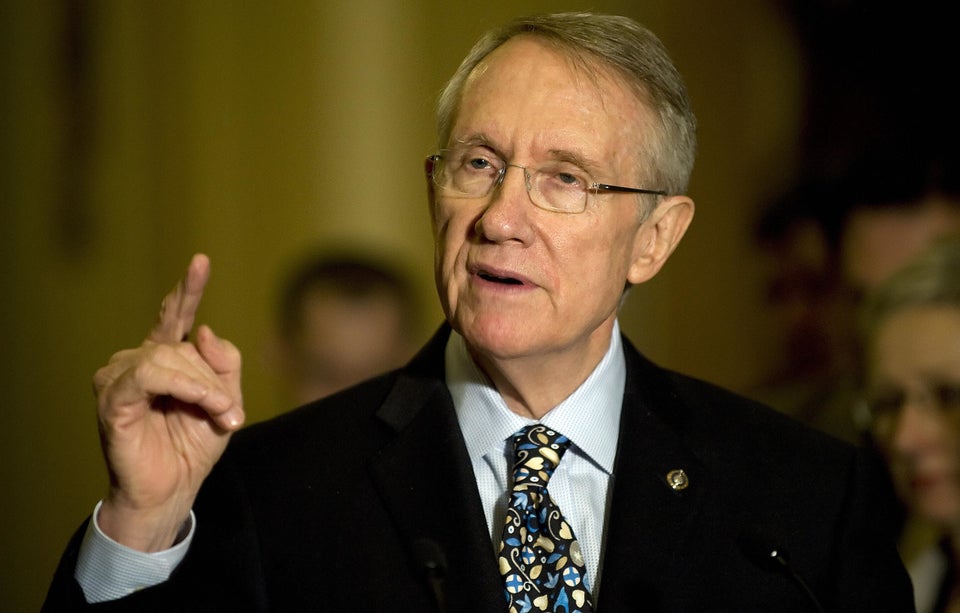 Senate Majority Leaders Through The Years
Popular in the Community