WASHINGTON -- Every year, the Republican Party launches a fundraising committee linking a handful of its most important Senate candidates together to help them raise funds from corporate political action committees. These so-called Senators Classic Committees have generated modest sums in the past -- but now, thanks to the Supreme Court's ruling in McCutcheon v. Federal Election Commission, these groups will be able to raise big bucks.
This has opened the door for fundraising "supercommittees" -- joint fundraising committees linking large numbers of candidates and party committees -- to accept huge contributions to distribute to candidates in increments as high as $5,200.
Republicans registered their 2014 Senators Classic Committee on April 15, linking together 19 Republican candidates for Senate under one fundraising umbrella. The committee will be able to accept donations as high as $98,800 in one fell swoop from a single donor -- twice as much as what was allowed prior to the Court's ruling.
Those linked to the supercommittee include Sens. Lamar Alexander (R-Tenn.), Thad Cochran (R-Miss.), John Cornyn (R-Texas), Mike Enzi (R-Wyo.), Lindsey Graham (R-S.C.), Jim Inhofe (R-Okla.), Mitch McConnell (R-Ky.), Jim Risch (R-Idaho), Pat Roberts (R-Kansas), Tim Scott (R-S.C.) and Jeff Sessions (R-Ala.), as well as candidates Mike Rounds (R-S.D.), Terri Lynn Land (R-Mich.), Ed Gillespie (R-Va.), Rep. Cory Gardner (R-Colo.), Rep. Steve Daines (R-Mont.), Rep. Tom Cotton (R-Ark.), Rep. Shelley Moore Capito (R-W.Va.) and Scott Brown (R-N.H.).
This is the second supercommittee to form following the McCutcheon decision. One week after the Court's ruling, the Republican National Committee joined forces with the National Republican Senatorial Committee and the National Republican Congressional Committee to create the Republican Victory Fund. A single donor can write a check of $97,200 to the Republican Victory Fund.
During oral arguments before the Court, the justices were presented with the hypothetical situation of a supercommittee linking hundreds of candidates together to allow a donor to write a check in excess of $1 million. The Court has previously ruled that lawmakers should not be allowed to solicit or receive such large checks.
Solicitor General Don Verrilli also proposed a scenario where these groups could link together state political parties, which could then shift funds around with each other to subvert the base limits preventing donors from giving $10,000 per year to the state groups.
Justice Samuel Alito called this a "wild hypothetical" during arguments, and Chief Justice John Roberts dismissed such concerns in his opinion for the majority, even though a record already exists of the Romney Victory committee shifting funds between state party committees that had already received maximum contributions from donors.
While not quite equivalent to the hypotheticals dismissed by the Court, the new supercommittees -- the Republican Victory Fund and now the energized 2014 Senators Classic Committee -- offer a look at the beginning of the post-McCutcheon campaign finance landscape.
Support HuffPost
The Stakes Have Never Been Higher
Before You Go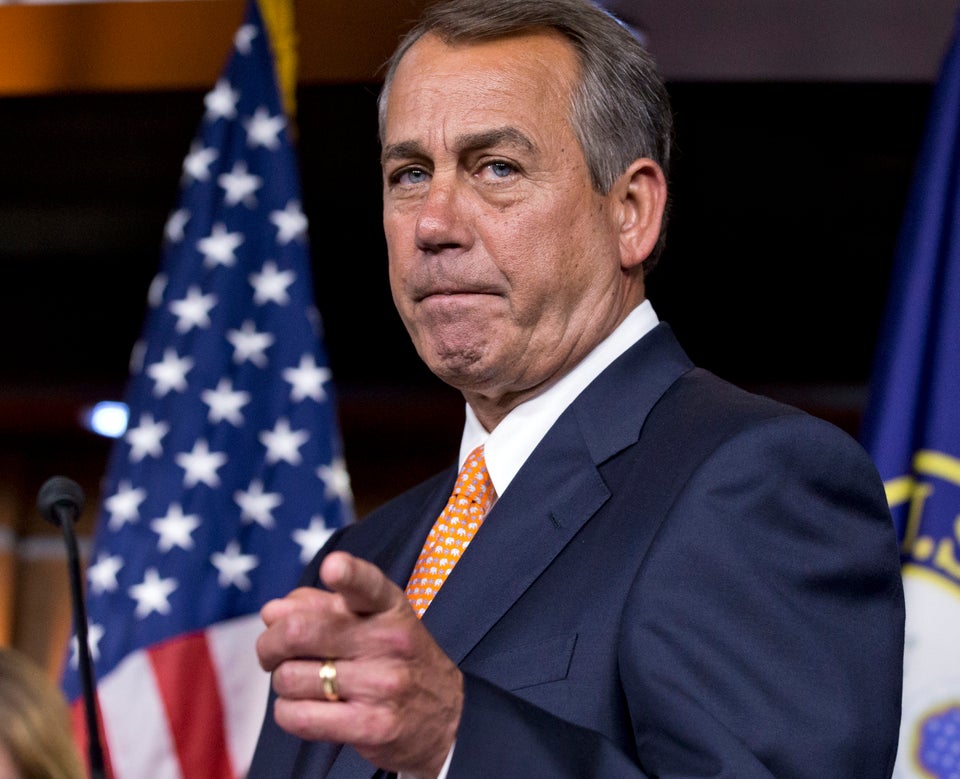 Conservatives Pointing Fingers
Popular in the Community