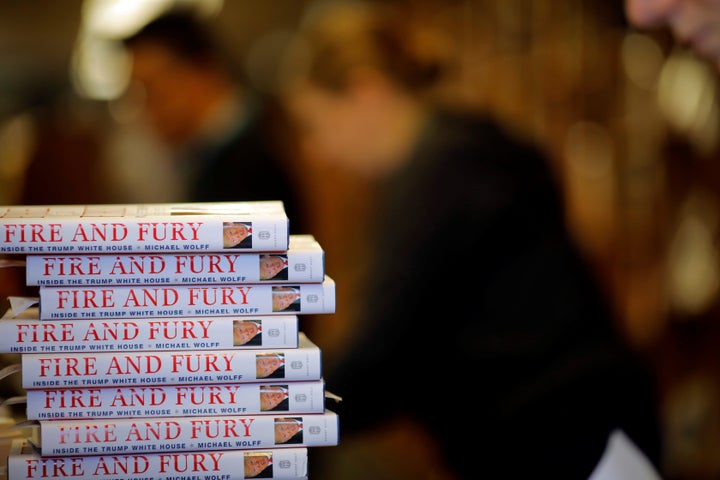 In an email blast and follow-up tweet, the RNC distributed a reimagined cover for Michael Wolff's Fire and Fury decorated with prominent journalists' critiques of the book.
The Republican mock-up, titled "Liar and Phony," quotes several notable journalists commenting on Wolff's book, including esteemed White House reporter Maggie Haberman of the New York Times, CNN's senior media correspondent Brian Stelter and Politico's senior media reporter Michael Calderone.
Out of context, all the quotes appear to lower Wolff's credibility.
"He gets basic details wrong," the GOP quoted Haberman as saying. The Times correspondent made her remarks during a Friday appearance on CNN's "New Day," in which she said Wolff's book is "notionally" and "conceptually true," but includes details that "are often wrong."
Trump retweeted the fake book cover Friday, on the same day he called Wolff a "total loser who made up stories in order to sell this really boring and untruthful book."
As Stelter pointed out in a Friday tweet, there was one page that contained three errors: Wolff misspelled Democratic strategist Hilary Rosen's name, he misidentified Wilbur Ross as the labor secretary nominee (Ross is the commerce secretary) and he said Washington Post reporter Mark Berman was at a Four Seasons' property which Berman claims he's never been to.
While media critics are highlighting Wolff's inaccuracies, some maintain that there is still some value to the book's truths.
"Many of [Wolff's] key sources are not disputing the material. The story he's telling rings true and lines up with previous reporting from other journalists," Stelter wrote in his CNN newsletter for "Reliable Sources."
"If even half the book is true, it's deeply disturbing. I agree with that. However, the errors weaken Wolff's case," he added.
And, as the Washington Post's opinion writer Greg Sargent pointed out, many White House reporters agree with Wolff's conclusion that many of Trump's closest aides believe Trump is unfit for the roles of POTUS.
"By all means, we should retain healthy skepticism about such reporting, particularly in its details," Sargent wrote of Wolff's book. "But reporters who closely follow the White House know many people around him really do believe this."
Washington Post media reporter Paul Farhi also said Saturday that, while Wolff's book may have reported some details inaccurately, it doesn't make Wolff's conclusion wrong. Although, he added, it "admittedly degrades the credibility" of the conclusion.
Now, Republicans are jumping on Wolff's inaccuracies, which continue to be highlighted by media critics, and using them to discredit the book altogether.
Stelter obtained the RNC's talking points on Fire and Fury, which includes several critiques on Wolff's professional background and even more disparaging quotes from media writers.
Before You Go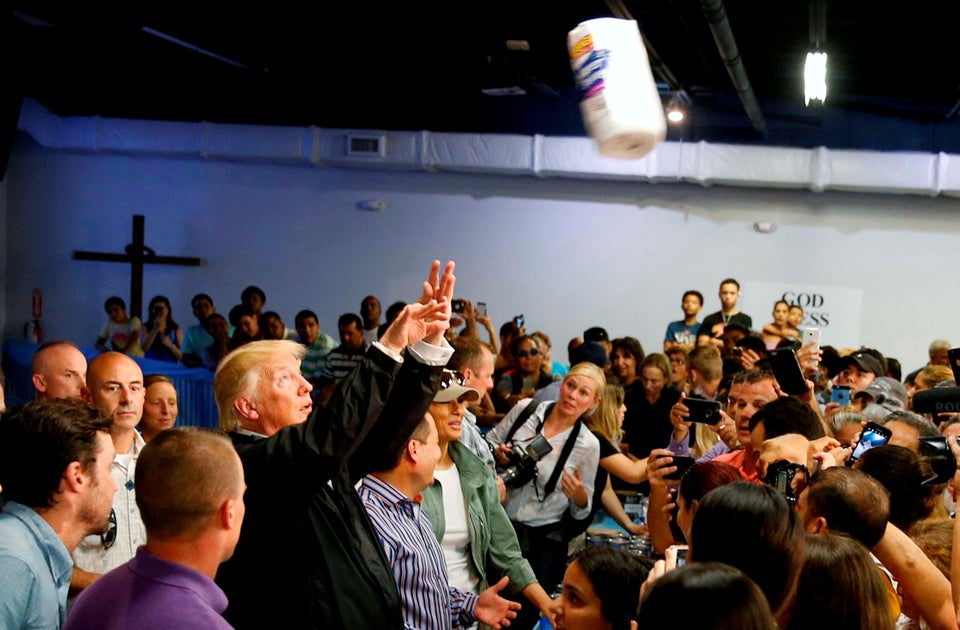 Donald Trump's 2017
Popular in the Community