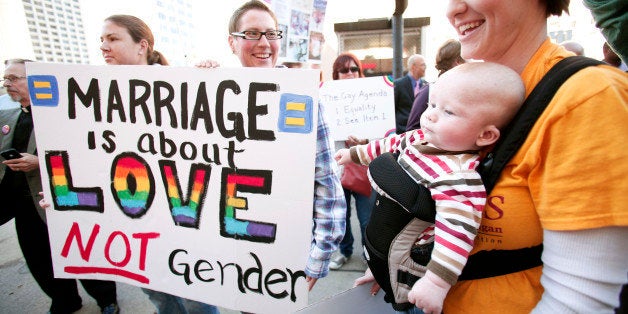 A group of Republicans took a position on Michigan's same-sex marriage ban this week, saying gay marriage promotes conservative values of stability, mutual support and mutual obligation, despite the party's stance against it.
More than two dozen amicus briefs were filed Monday in Michigan's gay marriage case, now in front of the 6th U.S. Circuit Court of Appeals after a federal judge struck down the state ban in March. In one of the briefs, 14 former Michigan Republican legislators and others in the party affirmed that conservative "values are advanced by recognizing civil marriage rights for same-sex couples," rather than harmed.
"Marriage is strengthened and its benefits, importance to society, and the social stability of the family unit are promoted by providing access to civil marriage for same-sex couples," they argue. "Providing access to civil marriage for same-sex couples poses no credible threat to religious freedom or to the institution of religious marriage."
The brief's undersigned, who include former speaker of the Michigan House Rick Johnson, former majority floor leader of the state House Christopher Ward and former U.S. Rep. John Schwarz, argued point by point that there are no legal or social justifications for continuing bans on same-sex marriage. They said that same-sex marriage will enhance rather than damage the institution of marriage and will have particular benefits for children of same-sex couples rather than jeopardize them.
"The choice here is between allowing same-sex couples to marry, thereby conferring on their children the benefits of marriage, and depriving those children of married parents altogether," they wrote.
They also made the point that marriage is not just about having children, but about the mutual rights and obligations conferred on partners, invoking George Washington.
"Whatever the merits of speculation that marriage was originally fashioned only to channel the procreative impulse, it has been centuries since marriage was so limited (if it ever was). Our Nation's first President and his wife had no children together, but their marriage provided a protective family structure for raising Martha Washington's children by her first marriage as well as her grandchildren."
That argument could be seen as a direct response to a statement made by Michigan Attorney General Bill Schuette, who has continually argued to uphold the gay marriage ban, and said in a case brief last year that one of the purposes of marriage is to "regulate sexual relationships between men and women so that the unique procreative capacity of such relationships benefits rather than harms society."
According to the Associated Press, more than a dozen federal and state judges have struck down gay marriage bans recently. Michigan's was passed in 2004 with 59 percent of the vote.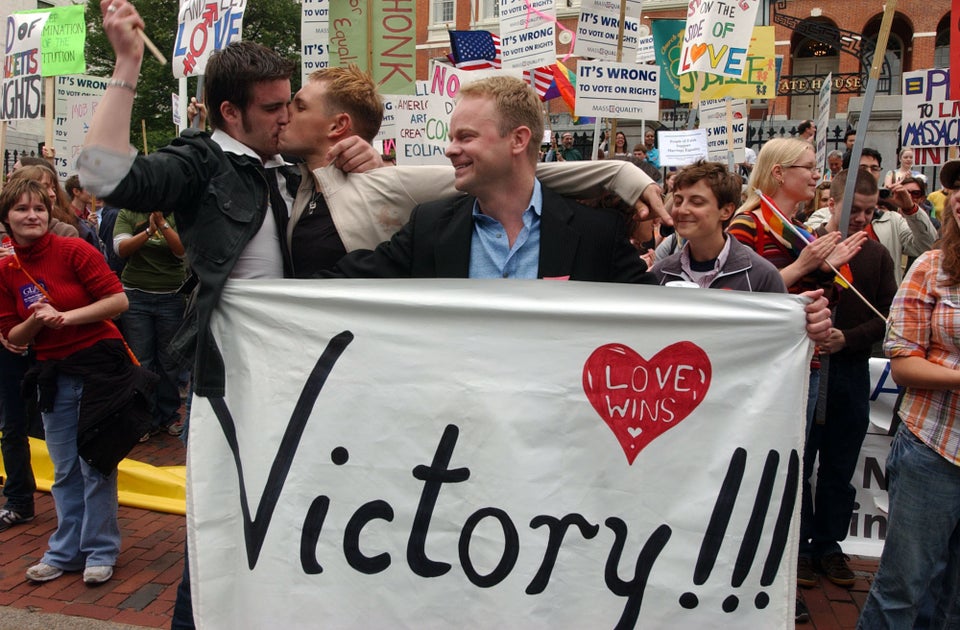 10 Incredible Improvements For LGBT People Since The First State Legalized Gay Marriage
Popular in the Community