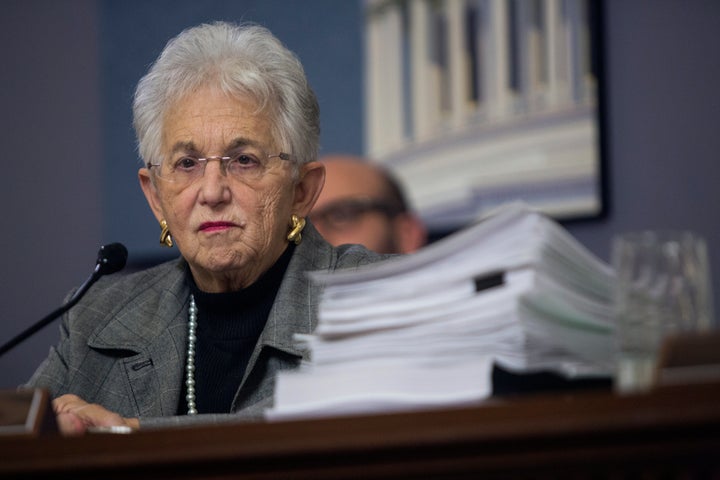 Mere weeks before a Democratic takeover of the House, the GOP majority has finally scheduled a hearing to debate the idea of hiking the federal wage floor from $7.25 per hour. Congress hasn't passed a law to raise it in more than a decade.
The hearing, slated for Wednesday before a subcommittee of the House Committee on Education and the Workforce, marks the first hearing or markup devoted to the policy issue since Republicans won the House in 2010.
Most Americans like the idea of raising the minimum wage, as poll after poll indicates. But during their eight years in power, House Republicans have mostly avoided talking about a minimum wage proposal, let alone voting on one.
Meanwhile, more and more states, including GOP-controlled ones, have hiked their own minimum wages in lieu of a federal increase ― to the point where 29 states now have a wage floor above $7.25.
Asked about the long wait for a hearing, Marty Boughton, a spokeswoman for committee Republicans, said in an email that "over the past eight years, this committee has held countless hearings about improving economic conditions for every American."
A bill to raise the federal wage floor would come through the education and workforce committee. But for all the national discussion on the minimum wage, committee Republicans have kept their focus on other areas.
According to tracking done by Democrats on the committee, Republicans' favorite issue while in the majority has been a federal agency that most Americans have probably never heard of: the National Labor Relations Board, which referees workplace disputes, mostly between unions and employers.
Committee Republicans have held 38 hearings or markups related to the NLRB and laws covering labor unions while in the majority, per Democrats. (A markup is when lawmakers debate and amend a piece of legislation; it is separate from a hearing.) The next most popular subject has been job training, which racked up 32 hearings or markups.
Why so many hearings on a relatively obscure agency, and none on an issue as big as the minimum wage?
The Republicans who set the calendar were preoccupied with the NLRB during the presidency of Barack Obama. The Democratic majority on the five-member board issued a slew of worker-friendly decisions and rules that Republicans ― and various business lobbies ― viewed as a gift to unions. Hearings provided an avenue to criticize the board.
But Democrats picked up 40 seats in November to take back the House majority, which means the tone of committee hearings is likely to change dramatically. The committee's Republican chair, Rep. Virginia Foxx (N.C.), will be replaced by a Democrat, most likely Rep. Bobby Scott (Va.), who's currently the ranking member. Passing a bill to raise the minimum wage is expected to be a priority for Democrats in the House, even if it's bound to meet resistance in the GOP-controlled Senate and the White House.
Wednesday's hearing is Republicans' way of acknowledging that new reality, as made clear by the title of the hearing: "Mandating a $15 Minimum Wage: Consequences for Workers and Small Businesses." Republicans' scheduled witnesses include Joseph Sabia, an economist who penned a paper titled "Minimum Wages: A Poor Way to Reduce Poverty."
Popular in the Community