More than four years later, even Republicans agree it's time for a bump.
That Republican support for a $9 minimum wage dips dramatically, to 43 percent, if the wage must be pegged to inflation, a fear that is essentially exclusive to the party: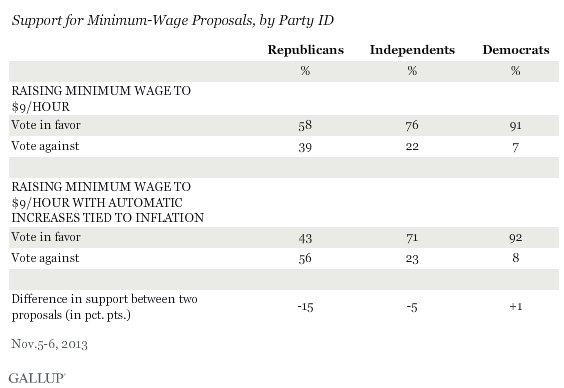 Why would anyone want to automatically increase the minimum wage as prices rise? Because the "real value" of the minimum wage -- as in, the purchasing power of it -- has been in steady decline over the last, oh, half-century or so: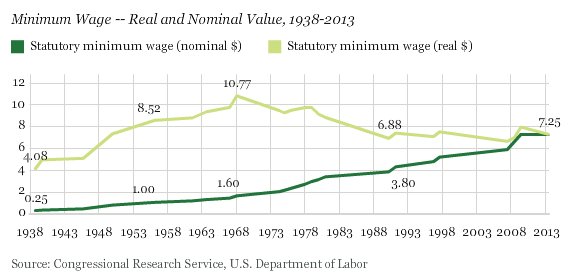 A growing group of people now believe that even a $9 minimum wage isn't enough. Among them is President Obama, who last week threw his weight behind a $10.10 minimum wage. "Here's the bottom line," Obama's Secretary of Labor, Thomas E. Perez, said Friday. "No one who works a full time job should have to live in poverty."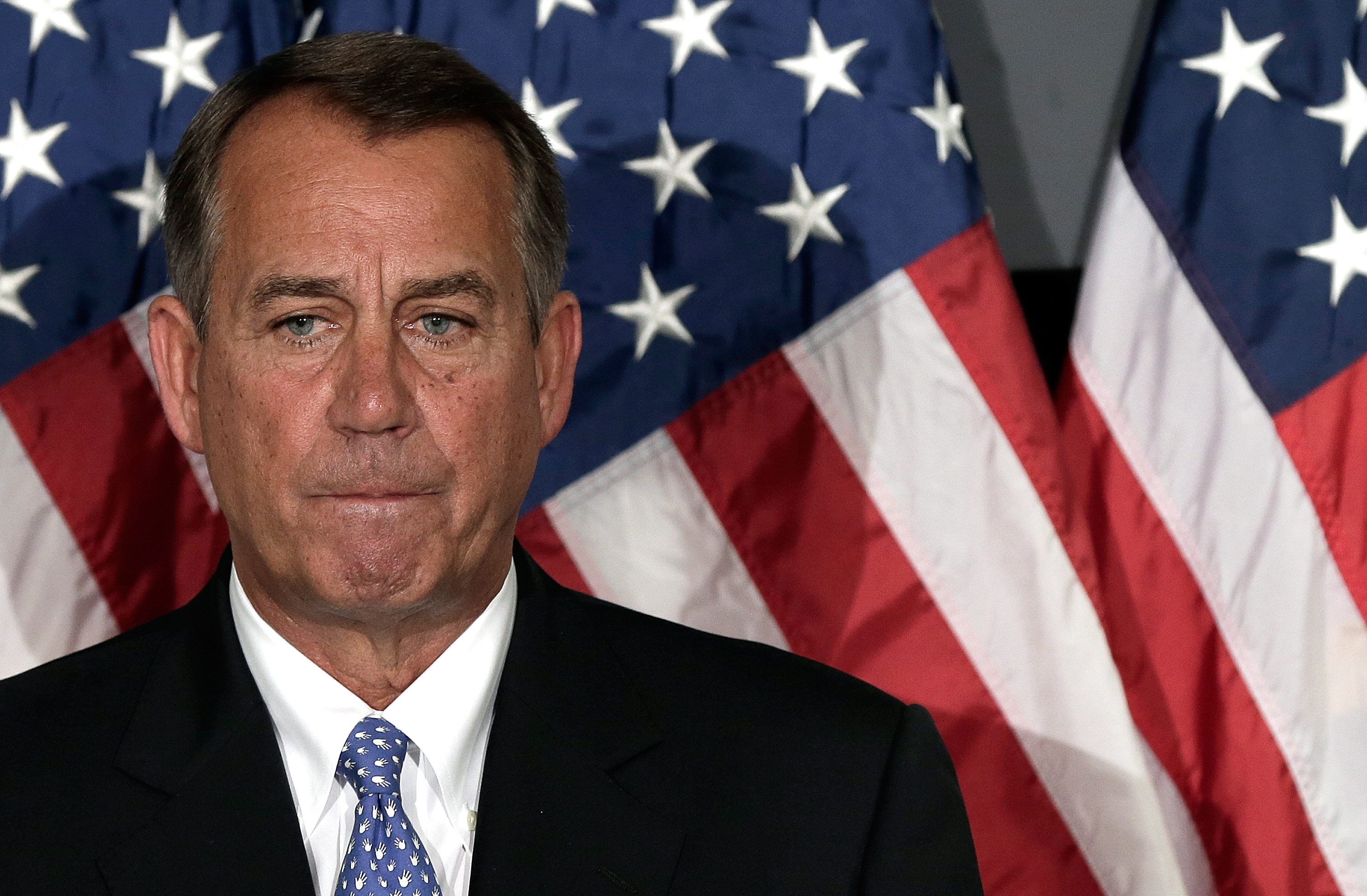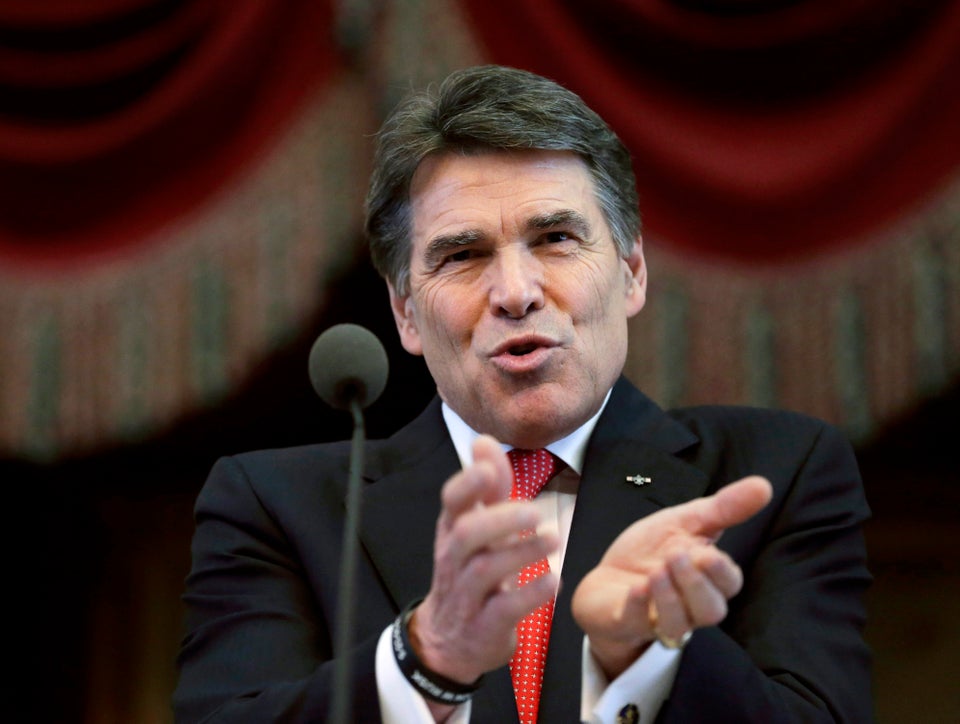 People Who Hate The Minimum Wage