 A survey conducted by the Democratic-leaning Public Policy Polling on behalf of Americans United for Change and the Center for American Progress Action Fund found that 69 percent of Republican respondents said they don't think they could live off the minimum wage, versus 80 percent of Democrats and 75 percent of voters overall. However, when asked if they support raising the minimum wage, just 37 percent of Republicans said they would back an increase. (74 percent of Democrats said they are in support of a hike.)
The poll's release comes on the heels of a new campaign by Americans United for Change challenging lawmakers to "Live the Wage" and live off just $77 for a week. Democratic Reps. Tim Ryan (Ohio) and Jan Schakowsky (Ill.) as well as former Ohio Gov. Ted Strickland announced that they will begin the challenge Thursday.
Overall, 54 percent of respondents said they were in favor of raising the minimum wage to $10.10 per hour -- the wage floor President Barack Obama and congressional Democrats are hoping to pass at the federal level. The federal minimum wage is currently $7.25 an hour.
In April, Senate Republicans blocked legislation raising the wage to $10.10, with just one Republican, Sen. Bob Corker of Tennessee, voting in favor of proceeding with the bill.
"By preventing even a vote on this bill, they prevented a raise for 28 million hardworking Americans," Obama said after the vote. "They said no to helping millions work their way out of poverty -- and keep in mind, this bill would have done so without any new taxes, or spending, or bureaucracy. They told Americans like the ones who are here today that "you're on your own" -– without even looking them in the eye."
The PPP poll surveyed 801 registered voters from July 18 to July 20, and has a margin of error of plus or minus 3.5 percent.
Before You Go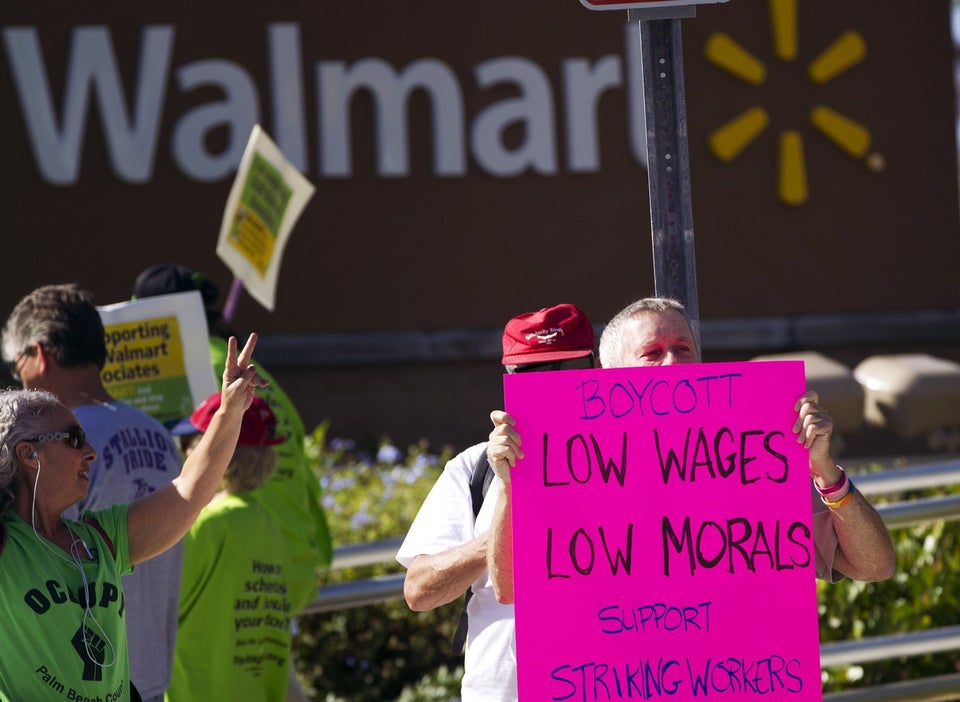 What Minimum Wage Haters Won't Say
Popular in the Community