WASHINGTON — With control of the White House and both chambers of Congress, Republicans wasted no time taking aim at the Endangered Species Act ― a move many fear will have serious implications for the more than 1,600 plants and animals under its protection.
In his opening remarks, Sen. John Barrasso (R-Wyo.), the committee chairman, said the ESA "isn't working today" and "we should all be concerned."
"States, counties, wildlife managers, home builders, construction companies, farmers, ranchers and other stakeholders are all making it clear that the Endangered Species Act is not working today."
Seeming to ignore the fact that the planet is facing a biodiversity crisis, Barrasso noted that of the 1,652 U.S. species listed as either threatened or endangered, only 47, roughly 2.8 percent, have been delisted because of their recovery.
"As a doctor, if I admit 100 patients to the hospital and only three recover enough under my treatment to be discharged, I would deserve to lose my medical license," he said.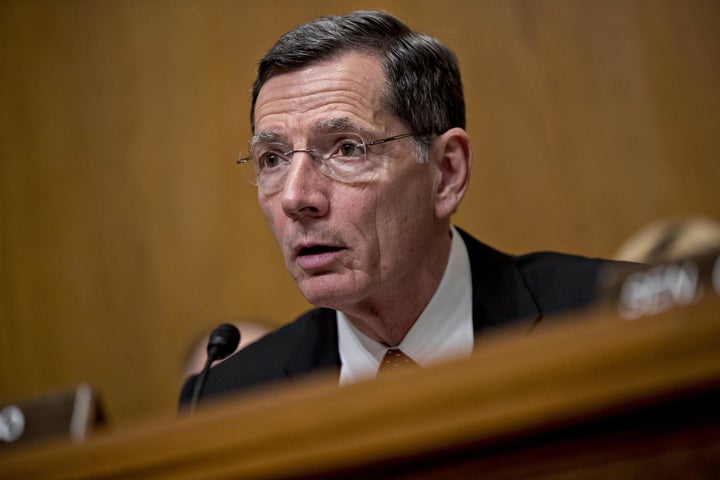 This Republican-led attack on the ESA is nothing new. During the 114th Congress alone, 130 separate bills and amendments, the vast majority sponsored by members of the GOP, sought to weaken the law, according to a list compiled by Defenders of Wildlife. Already this session, several anti-ESA measures have popped up, including a bill introduced by Rep. Pete Olson (R-Texas) that would require federal agencies to review and consider the economic effects of listing a species as threatened.
In an interview with E&E News in December, Rep. Rob Bishop (R-Utah) spoke candidly about his intentions for the conservation law, saying, "Repeal it and replace it."
Republican lawmakers have made it clear they aren't satisfied with the law. But there appears to be little, if anything, to support the notion that the majority of Americans agree with them.
A 2015 poll found that 90 percent of registered voters support the law. And late last year, another poll found that 70 percent of voters opposed eliminating protections "for some at-risk wildlife species such as the gray wolf or the greater sage grouse," that would prevent them from being safeguarded by the ESA.
Among the panelists at Wednesday's hearing were former U.S. Fish and Wildlife Service directors Daniel Ashe and Jamie Rappaport Clark; former Wyoming Gov. Dave Freudenthal; James Holte, president of the Wisconsin Farm Bureau Federation; and Gordon Myers, executive director of the North Carolina Wildlife Resources Commission.
Ashe, who is now president and CEO of the Association of Zoos and Aquariums, acknowledged the ESA is not perfect but said it is "the world's gold standard" and is working well to save species from extinction. He warned against starting the debate with the assumption that the law is broken.
"As this Congress considers its future, your goal should be to make it stronger, faster and better for the 21st century, because life literally depends upon it," Ashe said.
Clark, president and CEO of Defenders of Wildlife, told the committee that the law is not broken and does not need to be fixed. Yet it has "become a lightning rod for those who want less oversight and less protection from government," she said.
"In my over 35 years of experience, talk of 'modernizing' the Endangered Species Act has amounted to one thing: a euphemism for undermining and weakening the statute," Clark said.
The biggest issue facing the ESA, Clark added, is not the need for modernization but rather for funding.
Freudenthal, Holte and Myers all agreed that the act, signed by President Richard Nixon in 1973, needs work. Among their primary complaints were that it has failed in its goal of recovering species to a point where they can be removed from the list and that states and private landowners often feel ignored by the federal agencies tasked with administering the act.
"Congress intended for the ESA to protect species from extinction; however, it prioritizes species listing over actual recovery and habitat conservation," Holte said. "Reform of the ESA should include a focus on species recovery and habitat conservation that respects landowners."
Because of other congressional meetings and votes happening at the same time, Sen. Tom Carper (D-Del.) was the lone Democratic member of the committee to speak. He stressed the importance of keeping in mind the ESA's purpose: to prevent extinction and restore species at risk.
"I, for one, am reluctant to do anything to compromise the successes we've achieved," he said.
Before You Go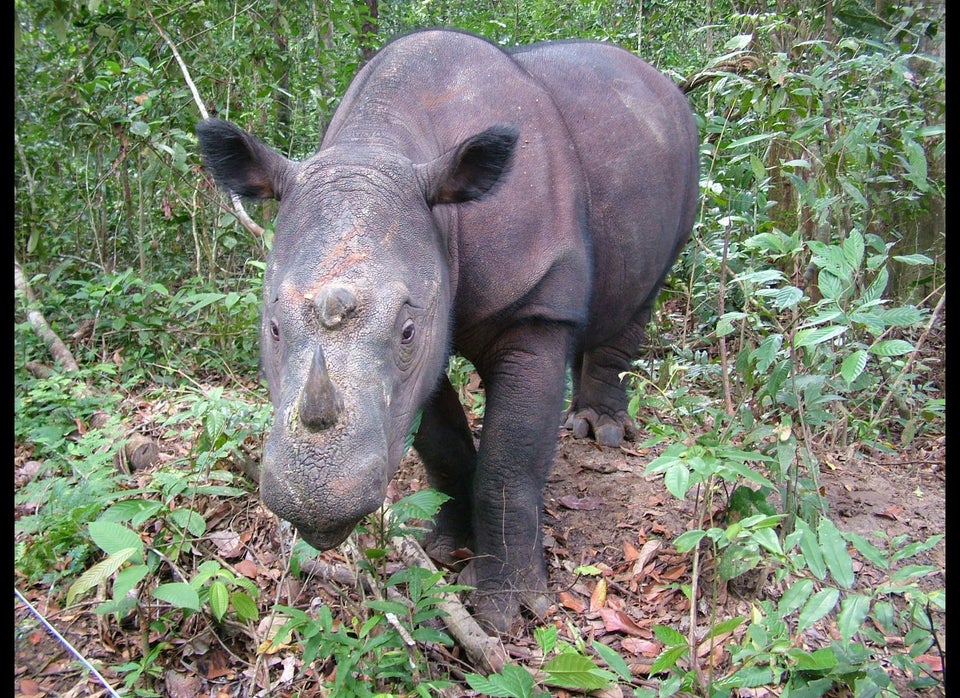 100 Most Threatened Species
Popular in the Community