 According to a survey on views toward various religions commissioned by the Arab American Institute, Republican sentiment toward Muslims produced the highest negative results, with 57 percent of respondents saying they had unfavorable opinions. Only 26 percent said they had favorable opinions. Republicans gave Muslim-Americans slightly higher marks, responding 47 percent unfavorably and 35 percent favorably. Though not gauging a direct religious following, the results were similar on questions regarding Arabs, who received 53 percent unfavorable to 27 percent favorable responses, as well as Arab-Americans, who received 48 percent unfavorable to 33 percent favorable responses.
Respondents on the other side of the aisle also provided less-negative responses toward Muslims. Among Democrats, 29 percent gave unfavorable responses, though 49 percent responded favorably.
Mormons received the highest negative ratings from Democrats, with 35 percent saying they viewed them unfavorably, and 45 percent responding favorably. Overall, Democrats gave net positive responses to all religions. Republicans delivered net negatives to Muslims, Muslim-Americans, Arabs and Arab-Americans, while also showing a tendency to give followers of other non-Western religions, such as Buddhists and Hindus, high unfavorable responses.
There appear to be some parallels between this anti-Muslim sentiment and the agenda, or at least rhetoric, of some lawmakers in the GOP. Rep. Michele Bachmann (R-Minn.) prompted outrage from both Democrats and Republicans when she became the de facto representative for a group of Republicans pushing for an investigation into top administration aides and their supposed connections to the Muslim Brotherhood. Rep. Joe Walsh (R-Ill.) has also picked up on this brand of Islamophobia, stating repeatedly that the nation is under a perpetual threat of radical Islam from within its borders.
This findings may also help understand the underlying sentiment behind some of the most vehement dislike of President Barack Obama in segments on the right. Polling has consistently shown that rather large percentages of registered Republicans still believe the president is a Muslim, despite his repeated references to his Christian faith.
The latest survey was conducted by JZ Analytics, a firm run by John Zogby, a famous political pollster and the brother of Jim, founder of the Arab American Institute. It polled 1052 likely voters in the U.S. online between August 15 and August 16 and has a margin of error of 3.1 percentage points.
One of the most joyous days in the Islamic calendar, Eid al-Fitr, also known as Eid ul-Fitr or Eid, celebrates the end of Ramadan (the holy month of fasting observed by Muslims).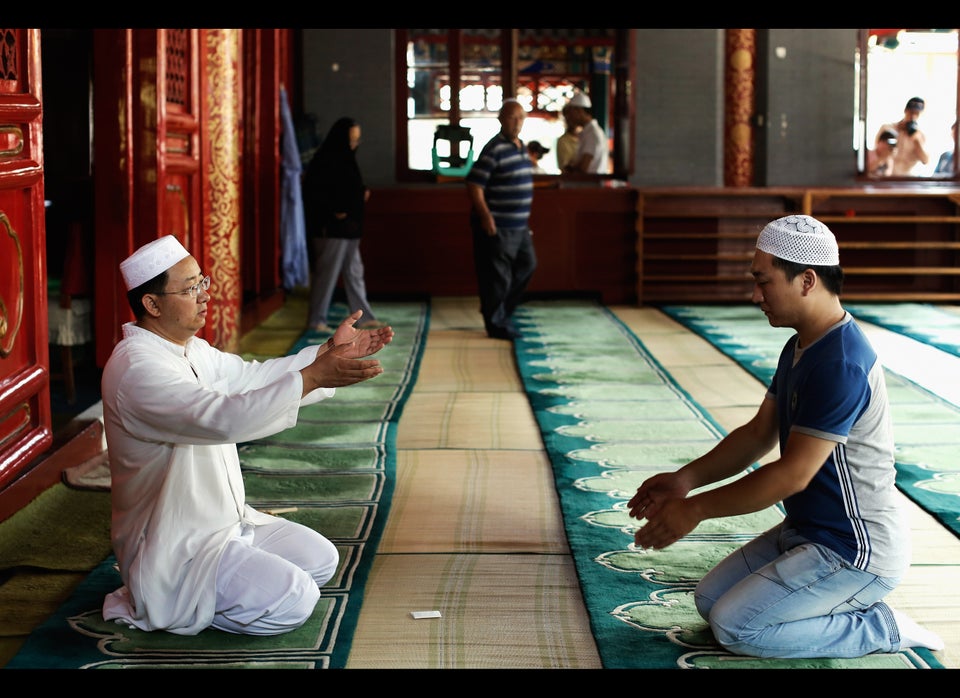 Eid 2012 Around The World
Popular in the Community