The House Education and the Workforce Committee on Wednesday passed the Student Success Act, chairman Rep. John Kline's (R-Minn.) rewrite of the No Child Left Behind Act with a 23-16 vote along party lines.
"Our students deserve more than a short-term fix," Kline said. "They deserve a better law."
Kline's bill goes further than any No Child Left Behind reauthorization attempt in recent years, moving far afield from George W. Bush's 2001 education brainchild by dramatically reducing the federal government's role in America's schools. Kline has eschewed federally prescribed performance goals, a shift for which groups ranging from education advocates to the Chamber of Commerce have attacked him. Kline says preserving the requirement that states must report student test scores by ethnicity, language ability and socioeconomic status is accountability enough, since it empowers parents.
Kline said House Majority Leader Eric Cantor (R-Va.) has told him to expect a floor vote in July. While it's possible the bill could pass the House, it is unclear how it would be conferenced with a competing Senate bill.
The Senate voted last week to advance a wildly different version of the reauthorization, written by Sen. Tom Harkin (D-Iowa), who chairs the Senate Health, Education, Labor and Pensions committee, with a majority Democratic party-line vote. Harkin's bill pulls back on NCLB's stringent "adequate yearly progress" goals and consequences for schools, but maintains some performance goals and accountability. In one way, though, Kline's bill is more prescriptive in its language explicitly mandating that teacher evaluations rely, in part, on students' test scores.
House Democrats, led by ranking member Rep. George Miller (D-Calif.), offered an amendment during the House hearing Wednesday that would replace the Kline bill with something closer to the 2001 law, but the measure was voted down along party lines, 23 to 15. At the hearing, Miller called Kline's bill "an ideological bill that severely weakens our nation's commitment to civil rights in education," because it would pull back on performance goals, learning standards and lower the bar for disabled students.
"Kline's bill is a major retreat on accountability. States would no longer have to have systems that measure student growth. It's a major step backwards," Rep. Jared Polis (D-Colo.), a committee member, told HuffPost before the hearing.
No Child Left Behind is the bipartisan, 2001 reauthorization of the 1965 Elementary and Secondary Education Act. The law required that schools with low-income students meet annual goals, as determined by standardized tests, in order to qualify for federal money. Since its implementation, NCLB has been criticized for creating a culture of "teaching to the test" and for meting out harsh consequences based on blunt metrics that rely on those same tests.
NCLB expired in 2007, and if Congress fails to reauthorize it, escalating consequences for schools will remain in place alongside the Obama administration's waiver system.
In the absence of its reauthorization, the Obama administration has offered states waivers from the law's most stringent parts in exchange for agreeing to specific portions of the Obama education agenda. Thirty-seven states have received waivers.
At the hearing, Rep. Todd Rokita (R-Ind.), a cosponsor of Kline's bill, introduced an amendment that explicitly states that the Secretary of Education cannot encourage states to sign on to the Common Core State Standards.
Politicians from both parties have railed against the waivers, saying they are too prescriptive and arbitrary, but some Democrats, including Polis, think they're better than the Republican bill. "Kline would be a retreat from accountability, from transparency ... but with the waiver process [U.S. Secretary of Education Arne] Duncan can ensure that states are trying their best to leave nobody behind," Polis said. "At some point, frustration will grow with the waiver process, its arbitrary nature, and Republicans and Democrats will get serious about negotiating a reauthorization."
Before You Go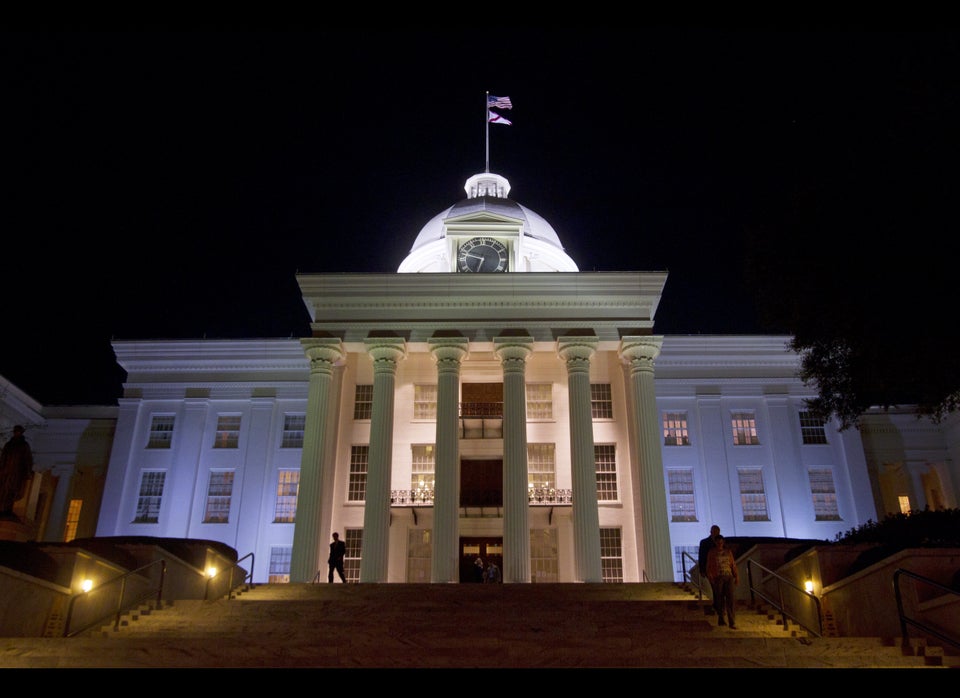 U.S. State Capitol Buildings
Popular in the Community