 WASHINGTON -- While some Republicans are using the ongoing budget debate to push symbolic campaigns to defund or repeal Obamacare, two Republican senators are taking a more subtle swipe at President Barack Obama with a move to force him and other administration officials to use the health care law's exchanges to get their own medical coverage.
The Hill reported on Thursday that Sen. Susan Collins (R-Maine) and Sen. Kelly Ayotte (R-N.H.) both offered amendments that would compel Obama, Vice President Joe Biden and all cabinet members to give up their federal employee health coverage in favor of the public health insurance exchanges set to begin enrollment later this year.
The GOP senators' push comes on the three-year anniversary of the Affordable Care Act. It builds off a failed provision, proposed by Sen. Chuck Grassley (R-Iowa) in 2010 ahead of the bill's passage, that would have removed an exemption allowing Obama and members of his administration to opt out of the Obamacare exchanges. At the time, the White House responded by claiming that Obama planned to voluntarily participate in an exchange.
According to a Politico report on Thursday, the president's plans haven't changed. But as Politico also noted, any decision by Obama or Biden to get coverage through Obamacare exchanges would be more about public perception than anything else:
It would be a purely symbolic gesture -- much like his decision to cast the first early ballot by a sitting president last year -- in part because he'll still have access to the White House Medical Unit and the official physician to the president, an office that has served every executive since the Revolution. According to a White House description of the medical unit, the office "provides worldwide emergency action response and comprehensive medical care to the president, the vice president and their families."
The amendments from Collins and Ayotte seeking to force the issue are similarly about posturing. As The Hill noted, "because budgets do not become law, none of these proposals would take effect even if the House and Senate were to agree on the underlying budget."
Regardless of whether Obama follows through with his promise, the health insurance exchanges under the Affordable Care Act will begin enrolling applicants in October. In January 2014, they'll begin providing coverage.
Before You Go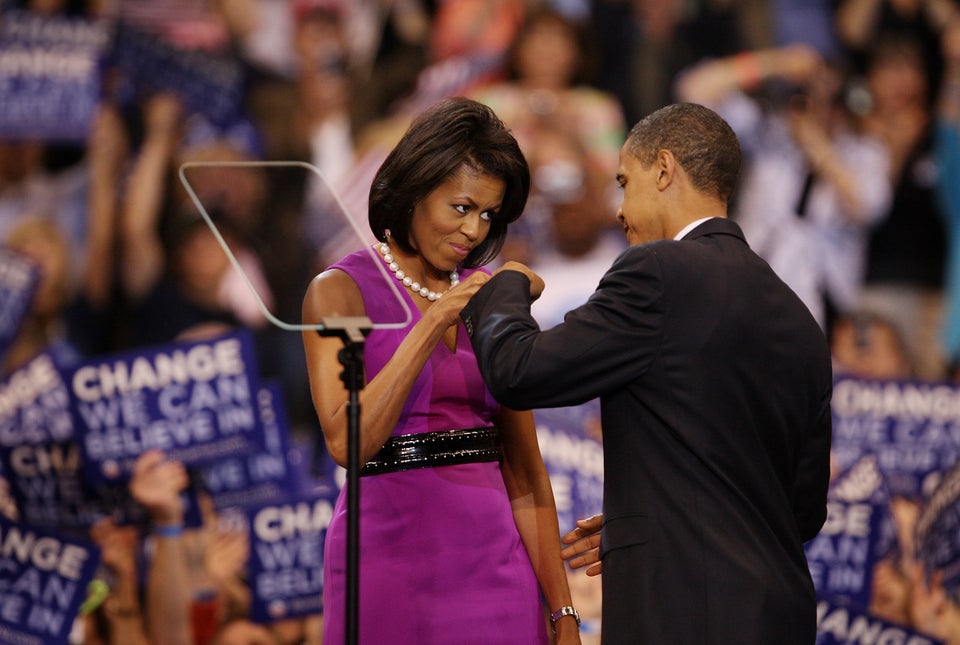 Obama's Fist Bumps
Popular in the Community