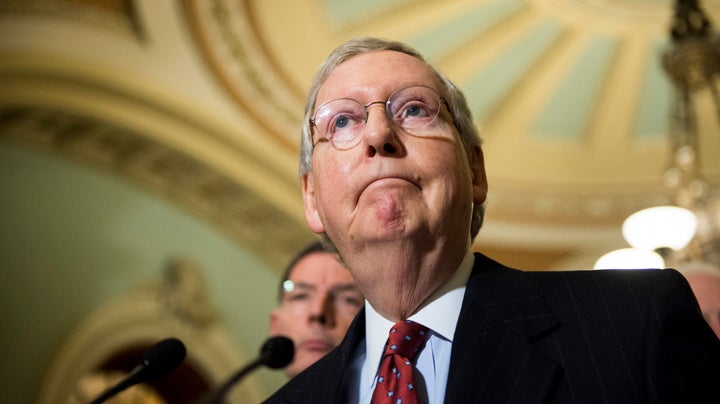 WASHINGTON -- After a dismal year of federal judicial confirmations, Senate Majority Leader Mitch McConnell (R-Ky.) is ready to let a handful of nominees through. But not until 2016.
McConnell said Tuesday night that the Senate will vote on five judicial nominees in the weeks before the President's Day recess in February. They include Pennsylvania circuit court nominee Luis Felipe Restrepo, Minnesota district court nominee Wilhelmina Wright, New Jersey district court nominee John Vazquez and Iowa district court nominees Rebecca Ebinger and Leonard Strand.
The vote on Restrepo is a major win for the White House, since he's the only circuit court nominee before the Senate. He's waited more than a year for a vote. Also of note: It pays to be chairman of the Judiciary Committee. Sen. Chuck Grassley (R-Iowa) is getting two Iowa nominees through, including Ebinger, who skips over two Tennessee nominees who have been waiting longer.
The question now is whether McConnell will allow any more judges to get votes in 2016. The Senate slows down its business in presidential election years, and confirmations tend to dry up about halfway through the year. There are 14 other judicial nominees ready for a Senate vote, and Obama will likely nominate more next year.
McConnell wouldn't say what he has planned for next year in an interview earlier Tuesday at Politico's Playbook Breakfast. "There isn't any particular official or unofficial cutoff date" for confirming judges, he said.
Even if all 14 pending judicial nominees were confirmed, they would only fill a fraction of the more than 60 vacancies on federal courts. That's because one way Republicans have prevented Obama from filling out the judiciary is by simply not recommending nominees to the White House for vacancies in their home states. Without their recommendations, the president won't move forward with nominations.
Delays in confirming judges have had a disastrous effect on the court system. In some district courts, cases are getting backed up for years and judges are burning out trying to keep up with caseloads. More than 30 of the nation's court vacancies are considered judicial emergencies, meaning district judges there have more than 600 cases each, or between 430 and 600 cases for more than 18 months.
Sen. Patrick Leahy (D-Vt.), who helped cut the nominations deal with McConnell, said their agreement is a welcome contrast to a year in which Republicans broke records for their inaction on judicial confirmations.
"Because of this agreement, the Senate will be on pace in the first two months of next year to confirm almost half the number of nominees it took us this entire year to confirm," Leahy said. "The Senate must continue to build on this progress so that we reduce judicial vacancies."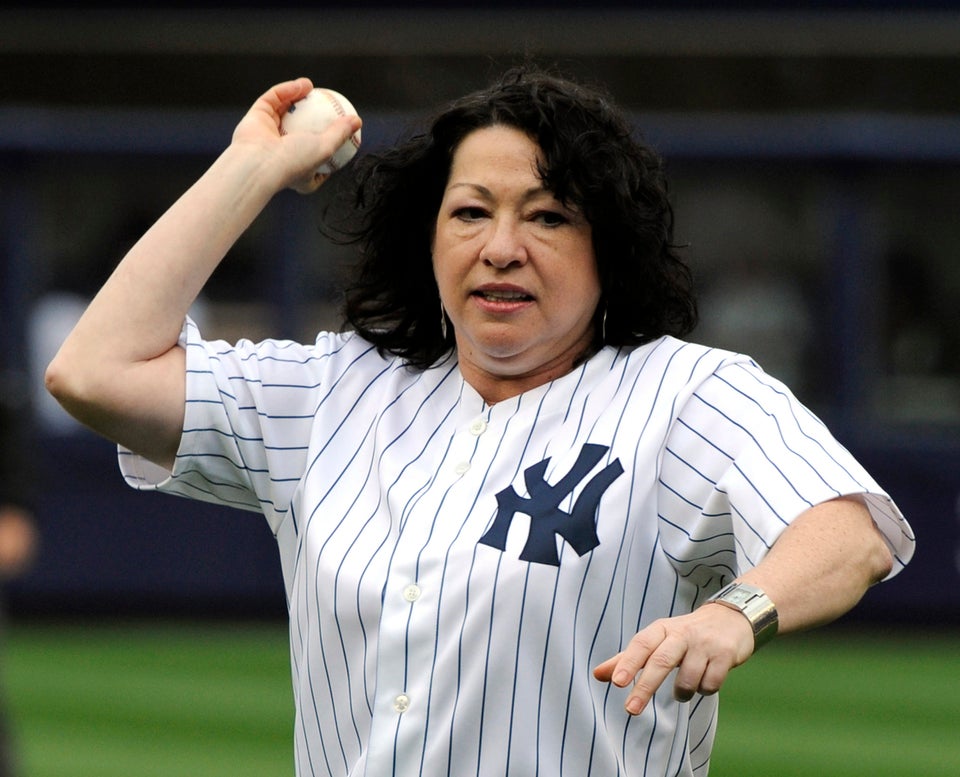 Supreme Court Justices Get Out Of The Office
Popular in the Community