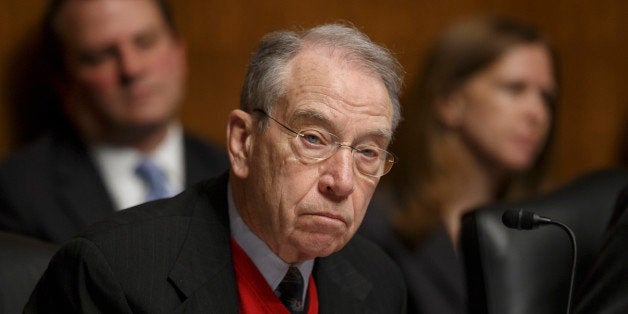 WASHINGTON -- U.S. attorney general nominee Loretta Lynch has been waiting months for a confirmation vote. But she's not the only one twiddling her thumbs.
Republicans haven't confirmed a single one of President Barack Obama's judicial nominees since taking control of the Senate in January. In total, there are 16 judicial nominees waiting in the Senate. Nine of them haven't moved at all since being nominated in early January or early February. Five have made it out of the Senate Judiciary Committee, but have been waiting weeks for a floor vote. The remaining two had hearings last week, but the committee hasn't scheduled any votes yet.
There's a particular urgency to confirming some of these nominees. Eight are slated to fill empty seats on courts that are facing "judicial emergencies," which means the number of cases per judge on those courts is more than 600 or has stayed between 430 and 600 for more than 18 months.
It hasn't always been the case that divided government means judicial nominations come to a halt. For example, President George W. Bush had to work with a Democratic Senate in his final two years in office. By this point in Bush's seventh year in the White House, Democrats had confirmed 13 of his judicial nominees.
But Republicans have been throwing up roadblocks to Obama's judicial picks for years, whether by declining to recommend nominees for vacancies in their home states, or by filibustering even noncontroversial nominees. When Democrats changed the Senate rules in late 2013 to require a simple majority, rather than 60 votes, to advance a nominee, Republicans retaliated by using even more procedural tactics to stall action.
Beth Levine, a spokeswoman for Sen. Chuck Grassley (R-Iowa), chairman of the Senate Judiciary Committee, said part of the reason nothing is moving is because of an "unprecedented" move by Democrats to confirm 11 judicial nominees in the lame-duck session of Congress in December.
Normally, Levine said, those nominees would have been held over until the current Congress, so new members would have a chance to review them.
"So when [the current] Congress began, there were no district court nominees to consider, as in 2007, for instance," she said.
But Michelle Schwartz of Alliance for Justice, a left-leaning association of more than 100 groups focused on the federal judiciary, said that explanation was nonsense.
"They really are moving at a snail's pace," she said. "There hasn't been a single vote on the floor of the Senate, even though there are five nominees pending on the floor and two are for judicial emergencies in Texas -- a state with two Republican senators."
For now, the Senate doesn't have any plans to take up judicial nominees. The committee doesn't have any hearings scheduled this week, and a spokesman for Senate Majority Leader Mitch McConnell (R-Ky.) said the Senate isn't taking any up this week. Next week, the Senate plans to turn to budget matters and then break for a recess through mid-April.
CORRECTION: A previous version of this story incorrectly referred to McConnell as the Senate Minority Leader.

Before You Go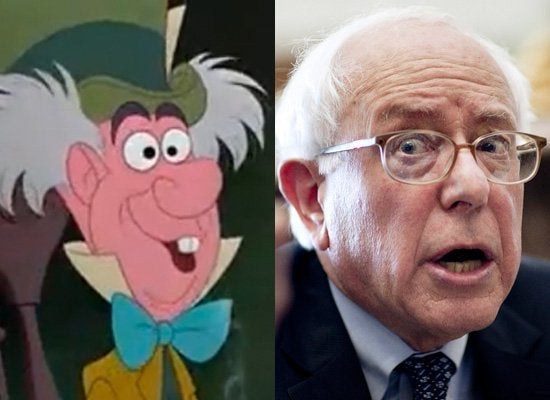 Politicians Who Look Like Disney Characters
Popular in the Community