WASHINGTON, Jan 26 (Reuters) - U.S. President Barack Obama's strategy to bypass Congress this year with executive orders to advance his policy agenda received a cold reaction on Sunday from Republican leaders, who accused the White House of arrogance and sidestepping the political process.
Obama and his advisers have signaled for weeks that the president would take a more active role in using his pen and phone to sign orders that do not require lawmaker approval and cajole others to back his priorities.
Senior White House adviser Dan Pfeiffer said Obama needed Congress to pass immigration reform and extend unemployment insurance but that the president would telegraph in his State of the Union address on Tuesday that he would not be patient with lawmakers in areas where he did not need them.
"The president ... is not going to tell the American people that he's going to wait for Congress," Pfeiffer told CNN's "State of the Union with Candy Crowley" program.
"He's going to move forward in areas like job training, education, manufacturing, on his own to try to restore opportunity for American families," Pfeiffer said.
Republicans, speaking ahead of the high profile Tuesday evening address, were not pleased.
"It sounds vaguely like a threat and I think it also has a certain amount of arrogance in the sense that one of the fundamental principles of our country were the checks and balances," Republican Senator Rand Paul, a potential presidential candidate in 2016, said on the same program.
"Welcome to the real world. It's hard to convince people to get legislation through. It takes consensus. But that's what he needs to be doing is building consensus and not taking his pen and creating law," he said.
Mitch McConnell, the U.S. Senate's top Republican, said his party wanted to work with the president on free trade agreements and would be willing to extend unemployment benefits as long as doing so did not add to the national debt.
"The president has sort of hung out on a limb and tried to get what he wants through the bureaucracy as opposed to moving to the political center," McConnell told "Fox News Sunday."
"We're anxious to help him create jobs, but we're not going to go over and endorse more spending, more debt, more taxes and more regulation."
The White House's new strategy comes after a tough 2013 in which his legislative goals on priorities such as gun control and immigration reform died or languished in Congress. Republicans have a majority in the House of Representatives and Democrats control the Senate.
With an eye to Obama's legacy, administration officials are eager to avoid the same fate in 2014 and have stressed that they will not judge the year's success based on legislative achievements.
The Washington Post quoted one official saying Obama previously had governed too much like a prime minister who needed support from lawmakers and not enough like a president who could act on his own accord.
Obama plans to unveil a new plan to help people still looking for jobs in the recovering economy during his Tuesday address and will follow that up with a four-state tour on Wednesday and Thursday. (Additional reporting by Doina Chiacu and Andy Sullivan; Editing by Jim Loney)

Before You Go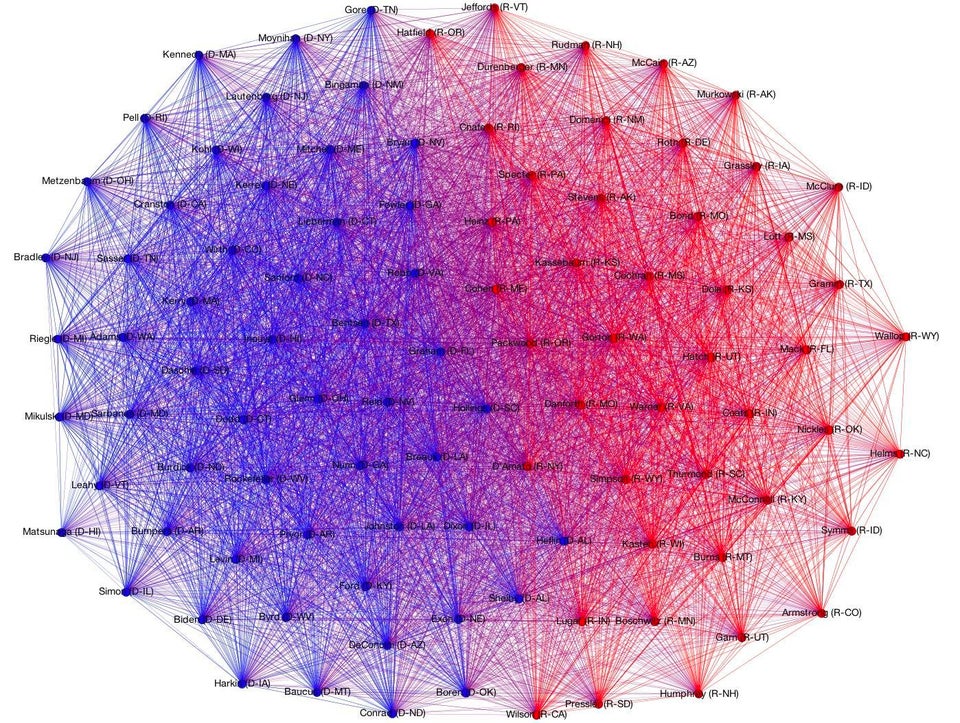 Senate Polarization, 1989-2013
Popular in the Community