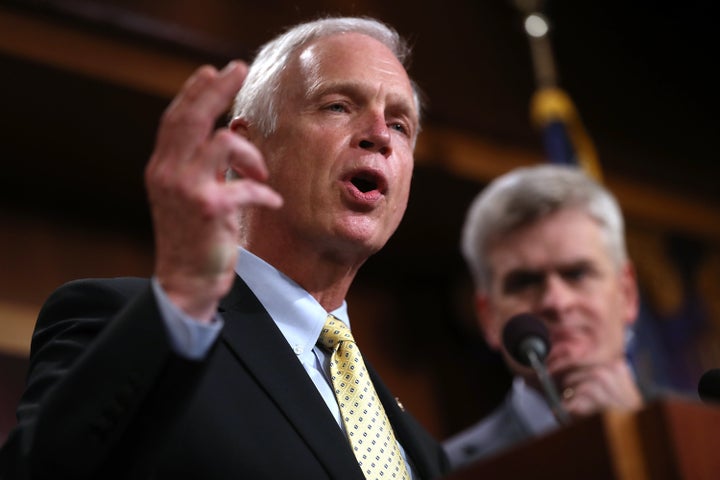 WASHINGTON ― It's increasingly clear that Senate Republicans don't have, and never had, a plan for repealing the Affordable Care Act. But their strategy for getting some kind of health care reform package across the finish line is coming into focus: vote for a terrible bill that nobody likes, and hope that other Republicans will fix it later.
That's essentially what a handful of GOP senators proposed in a Thursday evening press conference. Appearing alongside Sens. John McCain (Ariz.), Bill Cassidy (La.) and Ron Johnson (Wis.), Lindsey Graham (S.C) announced they all opposed the narrowly tailored repeal of Obamacare that's on the table, dubbed the "skinny repeal." But, he continued, if House GOP leaders can promise them they won't just pass such a bill if the Senate sent it over and instead agree to go into a conference committee with the Senate to hammer out a better bill, then these senators, and perhaps others, would agree to vote for it.
"Give us the assurance that whatever we pass tonight will go to conference," Johnson said, criticizing the "skinny" package as not doing enough to fix the health care system.
It's a ridiculously huge gamble for Senate Republicans to think the House will simply go along with their wishes. Some House Republicans have already signaled they'd be fine with just passing the skinny bill, sending it to President Donald Trump to sign into law and calling it a day. House Speaker Paul Ryan (R-Wis.) has never had a firm grip on his caucus, either, so his promises to Senate Republicans could ring hollow.
Alternatively, if the House and Senate did go into a conference committee and failed to reach a consensus on a final bill, there's the chance the House simply passes the skinny repeal bill the four senators denounced Thursday as a "disaster" and sends it to the president's desk.
A Ryan spokeswoman did not give any immediate sign as to whether the House would oblige with such a guarantee, calling a conference committee "one option under consideration and something we're taking steps to prepare for should we choose that route."
Ryan put out a statement later Thursday evening saying the House was "willing" to go into a conference committee to keep negotiating on a bill. But, notably, he did not rule out the possibility of the House bypassing the Senate and sending the skinny repeal bill to the president.
"The House remains committed to finding a solution and working with our Senate colleagues, but the burden remains on the Senate to demonstrate that it is capable of passing something that keeps our promise, as the House has already done," Ryan said. "We expect the Senate to act first on whatever the conference committee produces."
McCain described Ryan's statement, which was silent on whether the speaker might take up and pass the Senate bill at some point in the future, as "not sufficient."
"I would like to have the kind of assurances he didn't provide," he told reporters Thursday evening. McCain said he needed to consult with Arizona Gov. Doug Ducey, a fellow Republican, before deciding how he would vote on the bill.
But after securing verbal assurances from Ryan in a phone call late Thursday evening, Johnson and Graham announced they would vote to pass the so-called skinny bill in the Senate.
Johnson conceded the House could end up thwarting the plan he is advocating.
"That's entirely possible, but what we want is that chance to go to conference so we have the time to get the [CBO] scores," Johnson said.
Powerless in the minority, Democrats could do little but express their astonishment at the scheme.
"Seriously, this is weapons grade bonkers. 3 Senators just announced they will vote for repeal only if assured it will never become law," Sen. Chris Murphy (D-Conn.) said on Twitter.
In the House, top Democrats warned not to trust that Republicans there would be willing to hash out a new bill. House Democratic Whip Steny Hoyer (D-Md.) noted the House Rules Committee just passed something called Martial Law, which gives House Republicans total control to enact a Senate bill.
"Senators are being told that they are voting for that bill to send it over here so it can go to conference and be perfected," Hoyer said on the House floor. "There is a suspicion that I have … that there may be an intent to send the bill immediately… to the president, without 72 hours of consideration, without hearings, without scoring."
Before You Go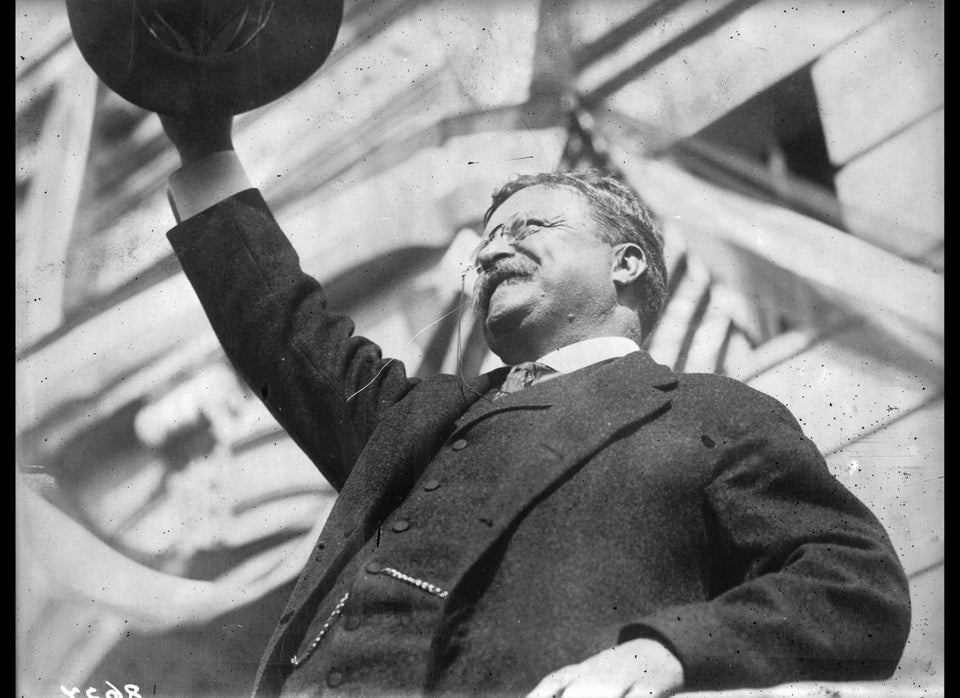 Health Care Reform Efforts In U.S. History
Popular in the Community