WASHINGTON -- Republicans have enjoyed big electoral wins over the past year that put them on the verge of being able to do major damage to Obamacare. Only now, some of them seem a little anxious about taking the next, big step.
It's a truism in politics, espoused by Republicans and Democrats alike, that it's awfully hard to take away government benefits once they've been offered. In the case of the Affordable Care Act, repeal would mean yanking health coverage from more than 16 million people who didn't have it before, between those who now get subsidies for private health insurance and those who gained access to Medicaid coverage via the law's expansion of that program to more low-income adults.
It's the Medicaid expansion that now appears to be complicating the ceaseless, noisy and heretofore ineffective "Repeal Obamacare!" movement. The House has voted dozens of times to get rid of Obamacare (or at least cripple it) since 2011, but the Senate has been in GOP hands for almost a year and a repeal bill is still on a winding path through the sluggish upper chamber. It may eventually wind up on President Barack Obama's desk, finally giving congressional Republicans the veto they've so long craved.
But wait! New obstacles have appeared, in the form of Republican senators who aren't so sure they want their names associated with an effort to magically transform millions of their constituents from insured people to uninsured people.
"I am very concerned about the 160,000 people who had Medicaid expansion in my state. I have difficulty with that being included."
And here's what Montana's freshman Republican senator (who succeeded Democrat Max Baucus, the chief author of the health law) had to say:
"I respect the decision of our Legislature and our governor on Medicaid expansion," said Sen. Steve Daines (R) of Montana, which has a Democratic governor. "I'm one who respects their rights and voices."
A mystery senator summed up the whole problem for the GOP leadership, The Hill reported:
Another Senate Republican, speaking on condition of anonymity, expressed concern that states that expanded Medicaid would be penalized by billions of dollars if Congress repealed the federal assistance.

"Repealing the Medicaid expansion is not going to be in there because it's too problematic for many Republicans," said the lawmaker, adding, "I don't want to stick the state with the bill."
It's almost as though the concept of repealing Obamacare is more appealing as a talking point, a fundraising pitch and an electoral strategy than it is as an exercise in public policymaking.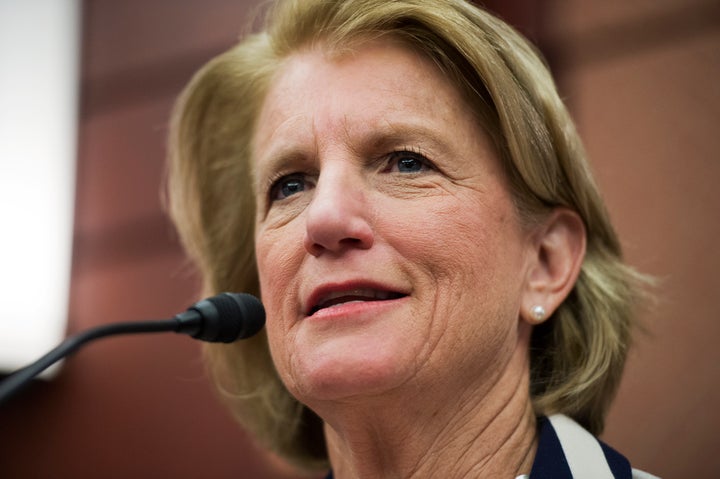 Twenty-nine states and the District of Columbia have adopted the Medicaid expansion, which allows anyone who earns less than 133 percent of the poverty level -- about $16,000 for a single person -- to enroll. The Supreme Court ruled three years ago that states could opt not to take up the expansion, and 19 holdouts have done so. The federal government is covering the full costs of the expansion through the end of next year, then will gradually dial down its share until states are responsible for 10 percent of the expenses in 2022 and later years.
There are 20 Republican senators representing 15 states that have expanded Medicaid. A whole lot of their constituents are on the program now.
Medicaid enrollment data is messy, but here's where things stand. In 10 of those 15 states, 2.5 million people gained Medicaid coverage because of Obamacare as of March, according to the most recent report from the federal Centers for Medicare and Medicaid Services. That tally undercounts the number of people with Republican senators who'd be affected, because Alaska, Colorado, Montana, North Dakota and Nevada didn't submit data to the agency.
Adding more recent numbers from those five states, obtained by The Huffington Post Thursday, we're looking at more than 3 million people. Considering that nine months have passed since the last federal report and that enrollment in the Medicaid expansion didn't start in Alaska until September and in Montana until this month, the total likely is higher.
That's a lot of potentially angry voters. And there's probably a lot more who aren't on Medicaid, but might think it'd be really mean to jerk around people getting by on incomes below or near the poverty level.
Of course, another way to frame the issue could be to simply deny these beneficiaries exist, as Republican presidential candidate Carly Fiorina did during the debate Tuesday, but that only works for so so long.
This reluctance to liberate poor people from their health care isn't limited to weak-kneed U.S. senators, though.
In Kentucky last week, GOP businessman Matt Bevin won a historic victory when he defeated his Democratic opponent, state Attorney General Jack Conway, in a landslide that will put a Republican in the governor's office for just the second time in four decades.
Matt Bevin hates Obamacare. He hates Obamacare so much that he tried to take away Mitch McConnell's seat last year by saying the longtime Senate Republican leader -- who really hates Obamacare -- didn't hate it enough. It didn't work, but Bevin made an impression.
When Bevin started running for governor, he said he'd undo the state's health insurance exchange, Kynect, and its Medicaid expansion. As the campaign advanced, however, Bevin started to change his tune.
Sure, he still wants to scrap Kynect and have Kentuckians use the federally run exchange at HealthCare.gov. But on Medicaid, Bevin has begun to sound a little like Capito and Daines. It's not clear what he's actually going to do when he takes office next month, but it seems more in line with putting conservative window-dressing on the Medicaid expansion rather than repealing it. Almost 418,000 Kentuckians were enrolled in Medicaid under the expansion as of March.
There's some precedent for this in other states. Arizona Gov. Doug Ducey and Arkansas Gov. Asa Hutchinson each succeeded chief executives who had expanded Medicaid, although neither Republican made campaigns out of vows to roll back the program. Both enjoy GOP majorities in their legislatures. In Arizona, 64,359 people signed up via the Medicaid expansion, and 239,936 did in Arkansas, according to the federal report from March. Both men have talked about "reforming" the expansions, but they haven't given any comfort to Republican allies, who hold fast to the idea of erasing them.
Republicans have been railing against Obamacare since it was mere legislation in 2009, and have spent the past five-plus years screaming for its repeal and promising increasingly angry conservative voters that was just around the corner. But apart from all those risk-free votes taken in the House, the GOP is no closer to its goal than it was in March 2010, when Obama signed the law. (And that's to say nothing about the party's failure to coalesce around a "replacement" for Obamacare.)
All of this could change if a Republican is president in 2017. Then, the weight of the White House theoretically could be put behind a repeal-and-replace effort, with one centralizing plan rallying the GOP together, perhaps something that could be described as "terrific."
But, in reality, things won't be that much easier for the Republican Party by then, because even more people will be benefitting from Affordable Care Act health coverage. And while conservatives will always find a million reasons to hate Obamacare, it could be they'll find several million more reasons to leave it alone.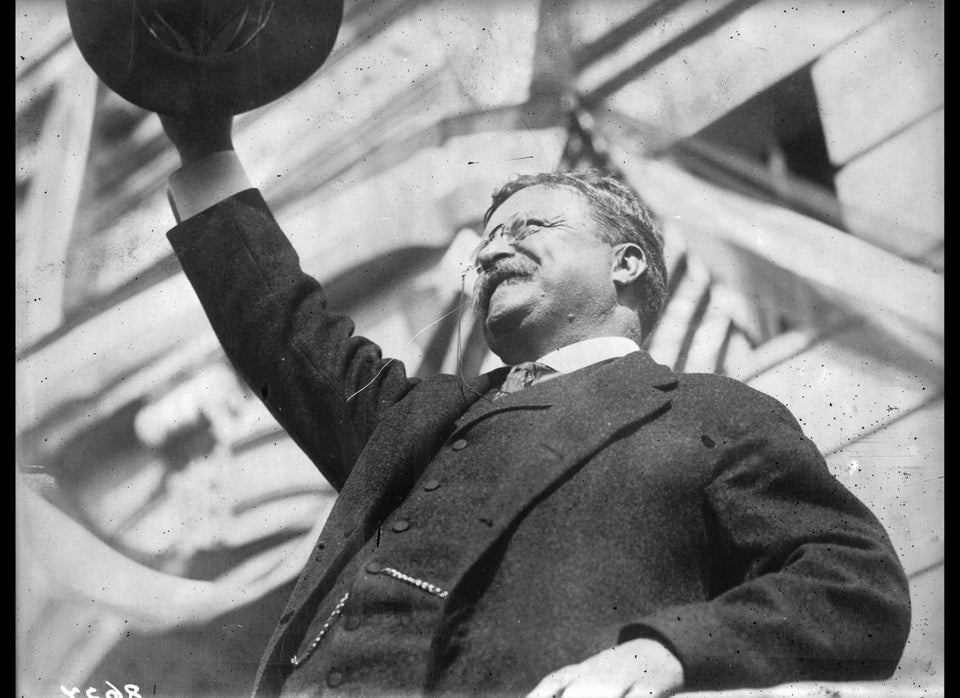 Health Care Reform Efforts In U.S. History
Support HuffPost
The Stakes Have Never Been Higher
Popular in the Community