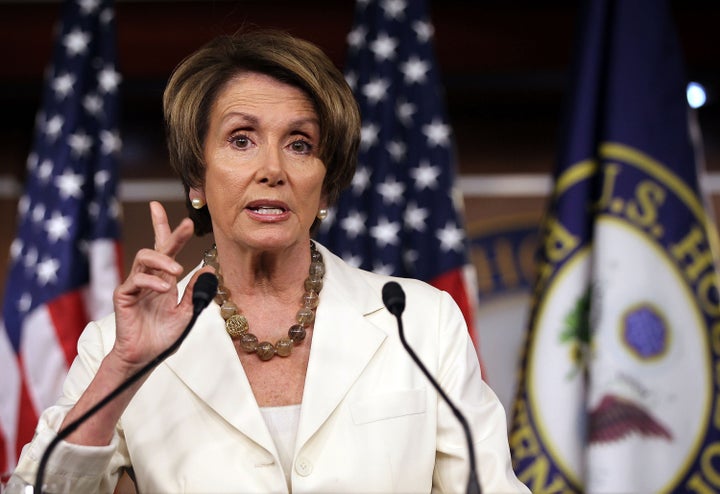 WASHINGTON -- Dozens of the House Republicans who voted to repeal the Affordable Care Act on Wednesday have young adult children who are eligible to stay on their parents' health insurance, thanks to a provision contained in that very same law. A handful of them are taking advantage of it and will be able to continue to do so, since repeal has no chance of passing the Democratic-controlled Senate or the White House.
House Democrats who spoke with The Huffington Post on Wednesday at a briefing for reporters said the fact that their colleagues are calling for repeal while benefiting from the law shows a healthy dose of hypocrisy.
"There's sort of a hypocritical trend that runs through many of these Tea Party extremists in the Republican conference," said Rep. Debbie Wasserman Schultz (D-Fla.), who chairs the Democratic National Committee.
"These are all the same people who have opposed the Recovery Act, yet are perfectly happy to show up to check presentations when the money came down to projects in their district," she said. "There's a very troubling thread that runs through their conference, where you've got Republican members who are one person in Washington and someone completely different in their districts."
Rep. Jim McDermott (D-Wash.) said he believes that deep down, Republicans take comfort in knowing that the Affordable Care Act won't be repealed anytime soon and they'll be able to keep their kids on their plans up until they turn 26.
McDermott noted that his son, who enjoys the accident-prone sport of skiing, resisted purchasing his own health care plan because he believed he didn't need one.
"I said, 'You ski, and you're going to break your leg, and it's going to be a $50,000 hospital bill because you jump off cornices and do all kinds of stuff. You're going to get a policy,'" he recalled. "I was scared to death my kid would get hurt, doing what immortals do, and I was going to wind up with the bill. That's every parent's fear in the middle class."
McDermott added that he believes Republicans went home and told their children the same thing: "Kid, you're under my policy."
"So for them to stand up and say I don't like Obamacare, but to put their kids on it because of what Obamacare brought, is pretty disingenuous," he said. "It is the height of hypocrisy."
If the GOP takes control of the Senate and the White House in November -- and holds onto the House -- the party will theoretically be able to repeal the Affordable Care Act. But Republicans are divided over whether they should rewrite into law some of Obamacare's most popular provisions if that were to occur. Insurance for young adults, an end to discrimination against preexisting conditions and a ban on charging women higher premiums than men are all reforms that are well-liked by the public.
Rep. Paul Ryan (R-Wis.) recently said the young adult insurance provision shouldn't be part of federal law, while Rep. Mark Amodei (R-Nev.) told The Huffington Post he hasn't "talked with anybody who thinks that's something we ought to get rid of."
Republicans have not put forward an alternative plan to the Affordable Care Act.
House Minority Leader Nancy Pelosi (D-Calif.) argued on Wednesday that not only are Republicans -- like other Americans -- benefiting from the young adult provision, but if Obamacare is repealed, they will still get to keep their federal health care plan, which has significantly more benefits than would be available to members of the public.
"Many of these Republicans are repealing this bill, and in repealing it, they keep their federal health insurance benefits," she said. "The contradiction is more than just their children being on their policy. It's themselves having that policy that their children can be on, even though they are repealing all of these benefits for everybody else.
"They know they're not going to repeal this," Pelosi added. "This is not going to be repealed."
"Essentially what they're saying is that these protections are good for members of Congress, but we're not going to provide the same protections to millions of Americans," said Rep. Chris Van Hollen (D-Md.). "That's unacceptable."
Rep. Earl Blumenauer (D-Ore.) also noted that many members of Congress, if forced to get health insurance on the market in a non-Obamacare world, probably wouldn't fare so well.
"Most members of Congress would not qualify to be able to buy a health insurance policy on their own," he said. "The preexisting conditions around here overwhelming."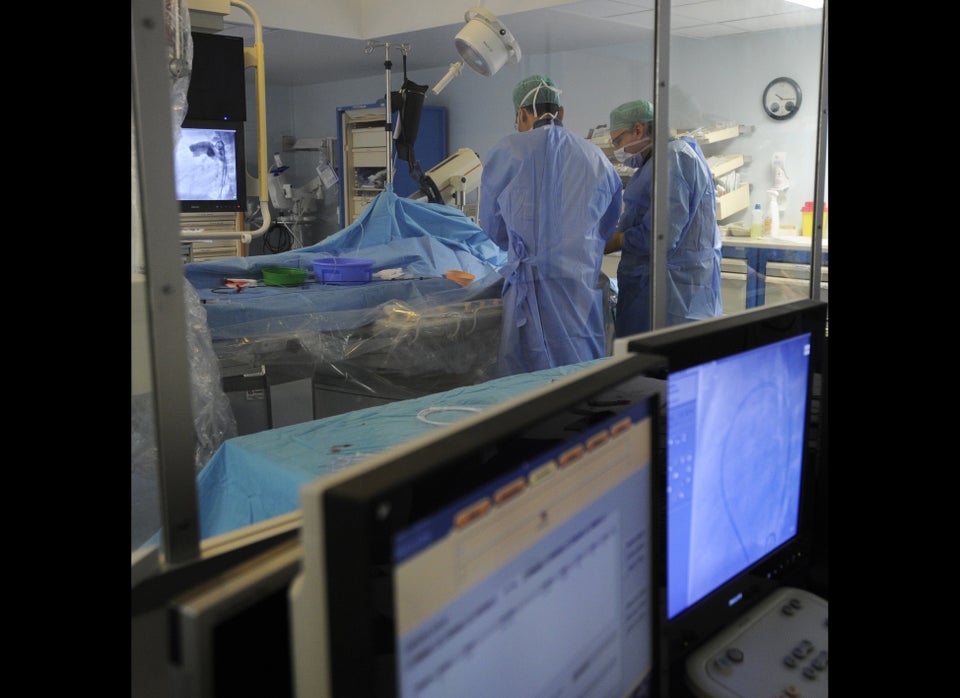 Lies And Distortions Of The Health Care Debate