The Trump administration's plan to open nearly all U.S. waters to oil drilling is already taking heat from an unlikely source: Republicans.
"I urge Secretary Zinke to recognize the Florida Congressional delegation's bipartisan efforts to maintain and extend the moratorium in the Eastern Gulf of Mexico, and remove this area for future planning purposes," Rubio said.
In a tweet, Scott, a close Trump ally, said he "already asked to immediately meet with Secretary Zinke to discuss the concerns I have with this plan and the crucial need to remove Florida from consideration."
Asked during a Thursday call with reporters about opposition from Scott and others with whom the administration typically aligns, Zinke said states and local communities will have a voice in the process.
"Governor Scott has been a great governor in Florida," he said. "This is the beginning, opening up and saying this is what's available. At the end of the plan, we are going to listen to the voices of communities, all of the stakeholders. So I look forward to having a dialogue with Governor Scott."
He added that the Trump administration is "sensitive to the needs and requirements of Florida" and understands the state relies heavily on tourism.
"Our goal certainly isn't to cross Governor Scott," White House press secretary Sarah Huckabee Sanders said on Thursday. "Just because we may differ on issues from time to time doesn't mean that we can't still have an incredibly strong and good relationship."
The draft plan calls for making 25 of 26 offshore planning areas ― roughly 90 percent of the U.S. Outer Continental Shelf ― available for lease. (The only areas excluded are marine sanctuaries and the North Aleutian Basin Planning Area in Alaska — which former President George W. Bush set aside for protection with an executive order.)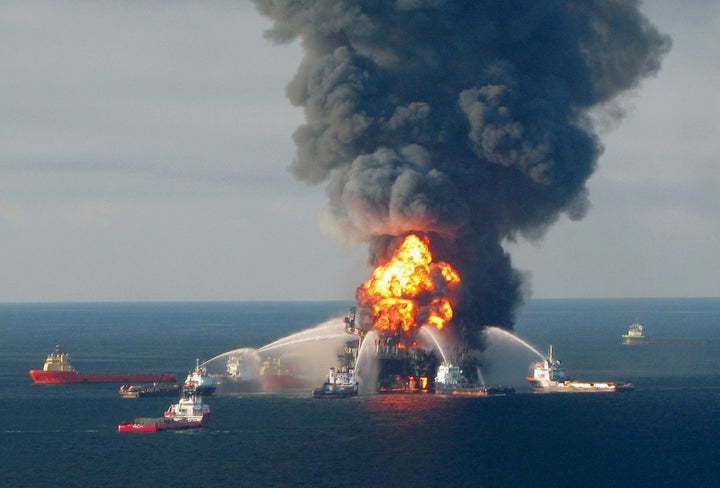 The administration already identified 47 potential lease sales, including 19 off the coast of Alaska and 12 in the Gulf of Mexico, Zinke said. If approved, the plan would be in effect from 2019 to 2024.
Disapproval poured in from lawmakers in Florida, a state with a massive tourism industry where climate change is made extraordinarily visible by sea-level rise and fierce storms.
"The people of Florida and its leaders have made it clear over and over again," said Rep. Carlos Curbelo (R-Fla.), the co-chair of Climate Solutions Caucus. "We do not want drilling near our shores."
In his own tweet, Rep. Brian Mast (R-Fla.) called drilling off Florida's coast "extremely alarming & unacceptable."
"Our voice has been clear from start: we will not tolerate drilling near our coast," he said.
In the sternest statement yet, Rep. Vern Buchanan (R-Fla.) skewered the administration for its plans to include the Gulf of Mexico, where a BP rig lost control of an undersea well in 2010 and spilled 4 million barrels of crude oil.
"Not acceptable to include Gulf of Mexico off Florida's coast!" he tweeted. "Zinke must reject plans to gut safety rules implemented after Deepwater Horizon disaster. Short memory = recipe for disaster."
Rep. Ryan Costello (R-Pa.) said "this decision strikes me as unnecessary at this time."
"While drilling off the coast of South Carolina may have economic benefits, it comes with potential risks," he said. "I oppose opening up the coast of South Carolina for oil and gas production."
Tom Davis, a Republican member of the South Carolina Senate, told the AP that the Trump administration's proposal is "horrible public policy" that is "simply not compatible with coastal South Carolina."
"Zinke must reject plans to gut safety rules implemented after Deepwater Horizon disaster. Short memory = recipe for disaster."
In June, 14 House Republicans ― mostly from Florida ― signed a letter opposing the Trump administration's proposal to allow companies to search for oil and gas by blasting extremely loud air guns on the Atlantic seabed, a process called seismic testing. Rep. Mark Sanford (R-S.C.) told McClatchy in November that he was trying to rally a coalition of Republicans against drilling on the East Coast.
On Thursday, Sanford noted that every coastal municipality in South Carolina, as well as more than 140 along the East Coast, have come out against fossil fuel development in Atlantic waters.
"Unfortunately, this proposal explicitly ignores local opposition because it is the single largest expansion of offshore drilling activity ever proposed," he said in a statement. "In the case of the Atlantic Outer Continental Shelf, drilling hasn't been allowed in over thirty years. I don't think the arguments in favor of changing this policy are there, particularly when weighed against what most engineers suspect would be at most a four-month supply of oil reserves for our country."
Despite touting the plan as a boon to the administration's "energy dominance" goals, Zinke struck a conciliatory tone in a call with reporters, insisting "this is a start," "this process will take months," and "this is a draft program."
"Nothing is final, and our department is continuing to engage the American people," he said.
This was updated to include statements from Mast, Gaetz and Costello.
Before You Go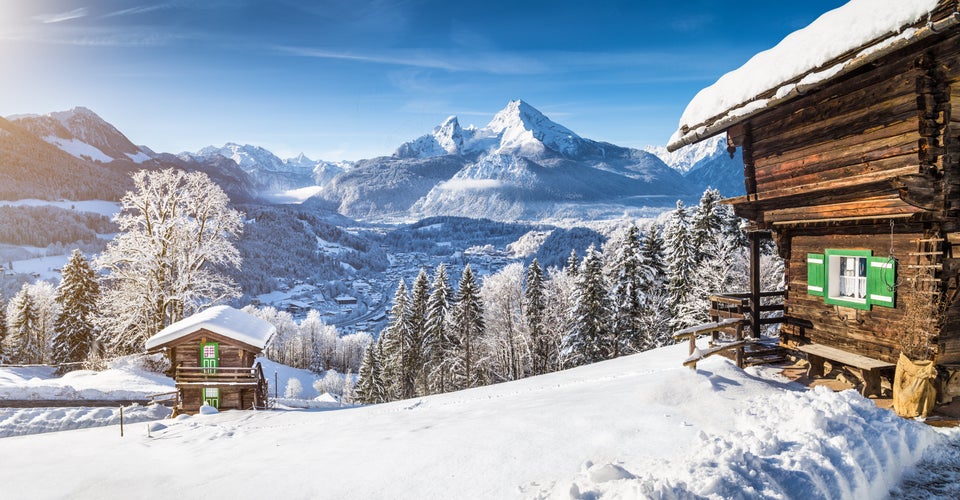 4 Surprising Places At Risk From Climate Change