Both House Speaker Kevin McCarthy (R-Calif.) and Senate Minority Leader Mitch McConnell (R-Ky.) warned their colleagues last week that a government shutdown would end badly for Republicans.
But two recent sets of polling data show that may not necessarily be the case this time ― or at least that the effects wouldn't be limited to Republicans ― if, as many expect, the government closes up shop after Saturday for lack of funding.
The numbers are surprising in part because they come from two polling organizations active in progressive politics, Navigator Research and Data for Progress.
In Navigator's national survey of 1,000 registered voters, conducted between Sept. 7 and Sept. 11, 27% said they would split the blame equally between Republicans on the one hand and President Joe Biden and the Democrats on the other in the event of a shutdown.
Perhaps more worrisome for Democrats, 34% of the people in Navigator's poll said they would actually blame Biden and Democrats the most, slightly more than the 32% who said they would blame Republicans the most.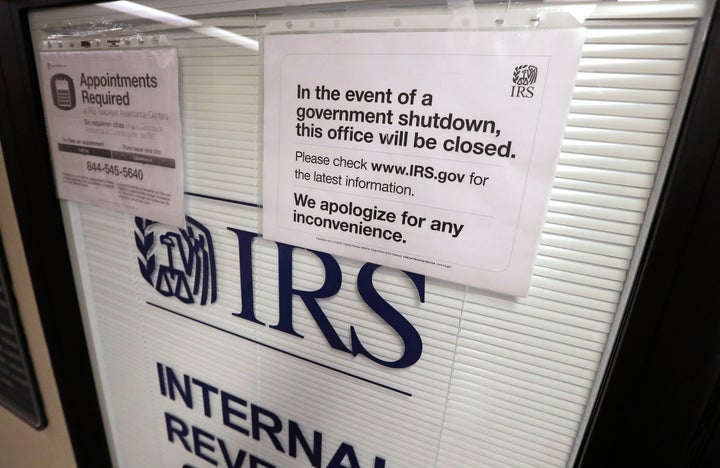 Independents by a large margin said they would assign the blame equally, with 43% agreeing with that statement. They would also be more likely to blame Democrats than Republicans, 26% to 18%.
If that held true in the event the government is not funded starting Oct. 1, it would be a change historically, at least the way McConnell has framed it.
"I think all of you know I'm not a fan of government shutdowns. I've seen a few of them over the years," he said at his weekly news conference with reporters last week.
"They never have produced a policy change, and they've always been a loser for Republicans politically," McConnell said.
McCarthy said last week that a shutdown would mean U.S. troops would go unpaid.
"How do you have more leverage in that situation?" he said. "I've watched shutdown after shutdown. Everybody loses."
History is on the Democrats' side. Two of the longer shutdowns in the last 30 years, the 1995-1996 one and the 2013 one, both ended with most of the blame accruing to Republicans. And in 2019, pollsters found that then-President Donald Trump was most likely to be blamed for that year's shutdown, the longest ever at 34 days.
"I think all of you know I'm not a fan of government shutdowns. I've seen a few of them over the years."
In the Data for Progress survey, which polled 1,209 likely voters between Sept. 1 and Sept. 4, 40% of respondents said they'd blame Democrats and Republicans equally.
In that survey, however, Republicans were slightly more likely to be blamed than Democrats, 29% to 25%. Similarly to the Navigator poll, Data for Progress found that 53% of independent voters would put the blame on both parties.
There is some precedent for thinking a shutdown wouldn't backfire politically on Republicans. The best example was in 2013, when House Republicans, prodded by some hard-line senators like Ted Cruz (R-Texas), tried to establish a link between keeping the government open and rolling back Obamacare.
That standoff lasted 17 days, and resulted in no changes to Barack Obama's signature health care law. It ended when Republicans blinked and agreed to a bipartisan process to find some cuts elsewhere in the budget.
Some GOP senators grumbled about the shutdown at the time, saying it had no chance of succeeding and would endanger their chances to win control of the Senate in 2014. But the GOP ended up with 54 Senate seats after the midterms, despite being blamed for the shutdown the year before.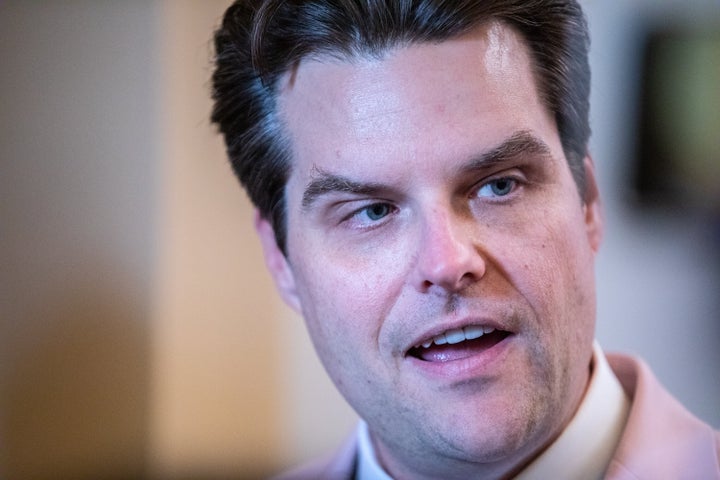 Rep. Matt Gaetz (R-Fla.), one of McCarthy's sharpest critics and an opponent of a temporary bill to keep the government open, told reporters last week that a shutdown would not necessarily be a big deal.
"I think it would be a shutdown we could endure. We would have to own it. We would have to hold accountable the leaders who brought it," he said.
And Trump called for a shutdown on Sunday, telling Republicans on his social media site: "UNLESS YOU GET EVERYTHING, SHUT IT DOWN!"
"The Republicans lost big on Debt Ceiling, got NOTHING, and now are worried that they will be BLAMED for the Budget Shutdown. Wrong!!!" the former president wrote. "Whoever is President will be blamed, in this case, Crooked (as Hell!) Joe Biden!"
The data suggests Republican voters are less likely than voters overall to believe that a shutdown would have a major impact on the economy, and less likely to worry about its impact on federal workers or contractors.
The Navigator survey found that only 40% of Republicans think a shutdown would hurt the economy "a lot," compared to 45% overall for all respondents and 51% for Democrats.
Data for Progress found that 63% of those surveyed would be "very" or "somewhat" concerned that a shutdown would mean government workers would be furloughed and unable to work, even though they would receive back pay when the shutdown ended. Among Republicans, that figure was only 51%.
Similarly, for contractors, who would not get back pay after a shutdown, 71% of people polled overall said they would be concerned, versus 61% for Republicans.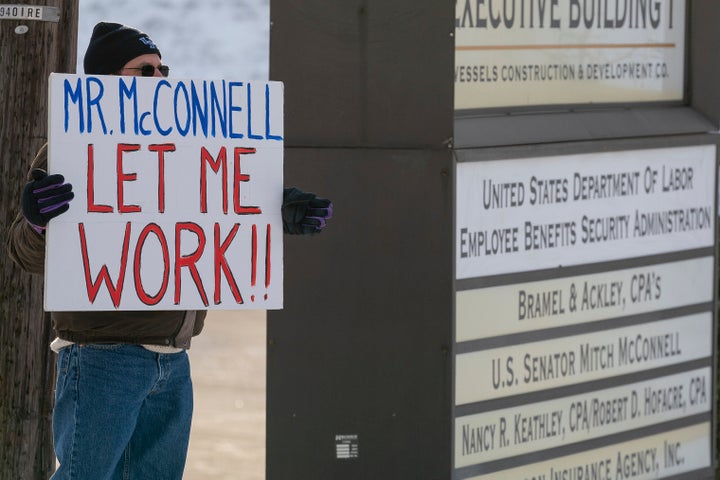 The Data for Progress and Navigator numbers suggest Republicans might have started off on an even footing in the blame game. But those polls were conducted weeks ago, and there's no guarantee that's still the case now, after the GOP House's high-profile failures to pass spending bills ― or that it will be the case once the public starts focusing on the issue.
Democrats have no intention of missing a chance to capitalize on a shutdown.
"The fact is there's only one group actively cheerleading for a government shutdown: extreme [Make America Great Again] Republicans," Viet Shelton, spokesperson for the Democratic Congressional Campaign Committee, told HuffPost in an email.
"Should we find ourselves in one, the DCCC will make sure voters know that the pain and loss of services they experience was entirely avoidable, but House Republicans opted to kowtow to the demands of Donald Trump and [Rep.] Marjorie Taylor Greene [R-Ga.] instead of helping the middle class," Shelton wrote.
Support HuffPost
The Stakes Have Never Been Higher
Popular in the Community