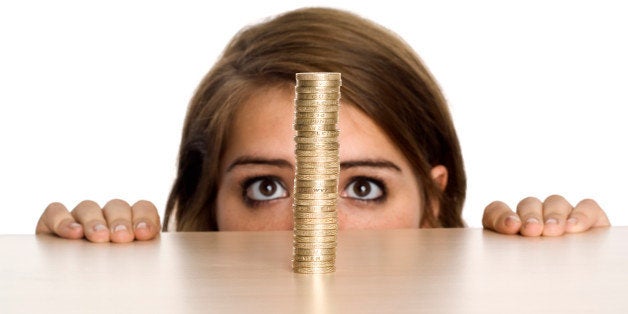 Women are the backbone of the American economy. They work long hours in every job imaginable, yet still suffer from unequal pay. Equal work deserves equal pay; it's as simple as that. The recent controversy over the wages and firing of Jill Abramson has rekindled an important national debate. Despite this, Republicans have continued to oppose equal pay for women.
Republicans have blocked numerous pieces of legislation that would ensure wage equality. Most recently, Republicans unanimously voted down the Paycheck Fairness Act of 2014, the third attempt in three years by Democrats to pass wage equality legislation. This bill would grant all employees access to payroll information in order to determine whether or not they were facing discrimination, but Republicans voted against giving women the tools to combat injustice on their own. Congressman Dave Reichert personally voted against the 2007 Equal Pay Bill, as well as the 2009 Lilly Ledbetter Fair Pay Act. Reichert's voting record shows his commitment to voting on party lines rather than supporting Washington's working women.
Nearly all families rely on income from both parents to get by and wage discrimination makes it difficult for mothers to provide for families. By age 65, the average woman will have lost over $400,000 because of the earnings gap. That kind of loss is deeply felt by these women and their families. In two thirds of families across America, women are the joint or majority breadwinners. If these working moms earn less than they deserve, it becomes even more difficult for them to keep their families afloat. They cannot put food on their table or clothes on their children's backs. Wage discrimination directly effects the kitchen table economic decisions that families must make each and every day. Something must be done to make sure working mom's get their share.
Despite a number of attempts to right this wrong, the problem still exists. The Equal Pay Act of 1963 has proved inadequate in fighting discrimination. The wage gap has only decreased by $0.18 during the 51 years it has been in place. Obviously, a new approach is needed to protect women from unfair labor practices and ensure that they earn what they've worked for. It is a straightforward issue that should be free from partisan politics, but Republicans still refuse to act.
Someone needs to stand up and fight for women to receive basic equality and the right to support their families. As the son of a working mom, this is an issue that is close to my heart. Women deserve to be paid based on their job performance, not on their gender. If elected, I will fight for wage equality, because everyone deserves an opportunity.
Calling all HuffPost superfans!
Sign up for membership to become a founding member and help shape HuffPost's next chapter