Just 11 weeks into office, President Donald Trump has bombed Syria.
The president announced Thursday that he had launched a missile strike on a Syrian air base in retaliation for a deadly chemical weapon attack perpetrated by Syrian President Bashar Assad's regime. The chemical attack, carried out earlier this week, left at least 70 dead.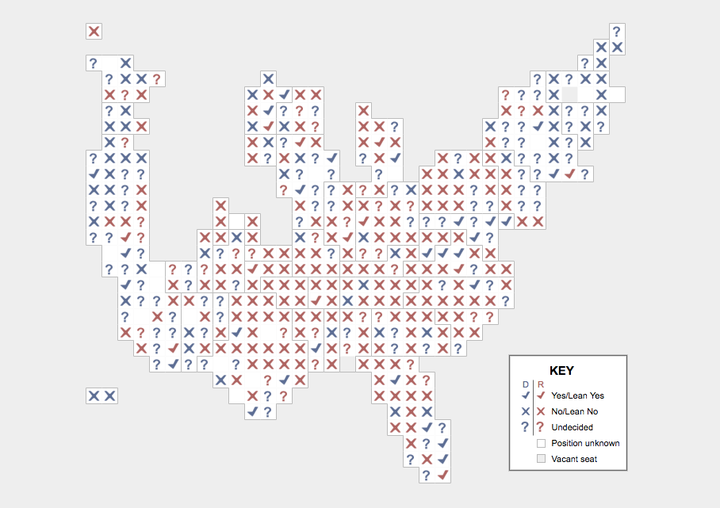 In the past, Trump appeared as an anti-interventionist, criticizing Obama's choice to use force in Syria:
But Trump declined to seek Congressional approval before launching Thursday's attack.
The president defended his actions in a statement issued from his Florida Mar-a-Lago resort.
"Even beautiful babies were cruelly murdered at this very barbaric attack," Trump said of the chemical attack. "No child of God should ever suffer such horror."
Rep. Jason Chaffetz (R-Utah) was one of the members of Congress who was against Obama's plan. But he didn't seem to have much to say in response to the news of Trump's strike:
Senator Marco Rubio quoted a Bible verse justifying the attack:
Sens. Lindsey Graham (R-S.C.) and John McCain (R-Ariz.) applauded Trump's decision.
"Unlike the previous administration, President Trump confronted a pivotal moment in Syria and took action," the legislators said in a joint statement. "For that, he deserves the support of the American people."
CORRECTION: A previous version of this article said that Congressional members voted on whether President Barack Obama would have approval to use a military strike against Syria. Obama ultimately asked Congress to postpone the vote after it appeared most members were against it.
Support HuffPost
The Stakes Have Never Been Higher
Popular in the Community