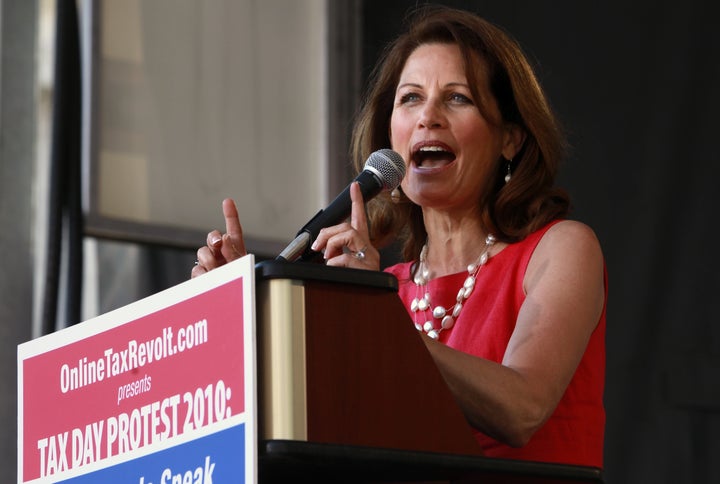 House Tea Party Caucus leader Rep. Michelle Bachmann (R-Minn.) and House Minority Leader John Boehner (R-Ohio) agree: If Republicans win back control the House in November, they'll embark on an agenda of issuing subpoenas, repealing legislation, and holding hearings to investigate the Obama administration.
"I think all we should do is issue subpoenas and have one hearing after another and expose all the nonsense that has gone on," Bachmann said Thursday at the GOP Youth Convention in Washington.
Boehner said Wednesday that if he became Speaker of the House he would immediately repeal health care reform as it "not only ruined the best health care system in the world, it'll bankrupt the country." And last week, minutes after the Wall Street reform bill passed, Boehner said, "it ought to be repealed."
If they won back the House in November, Republicans would be granted the power to issue subpoenas by controlling the House Committee on Oversight and Government Reform. Bachmann is not a member of the committee, but Rep. Darrell Issa (R-Calif.) is its ranking member. Issa has already demonstrated his eagerness to invoke the power of subpoena, which he could use to cause legislative headaches and political paralysis for the administration. The California Republican has vowed to pursue a wide array of charges, should the Republicans win back the House.
Popular in the Community