 "I don't think there is anything to be gained by any senator to vote against continuation of this act," Scalia said during a Supreme Court hearing. "And I am fairly confident it will be reenacted in perpetuity unless -- unless a court can say it does not comport with the Constitution. That's the concern that those of us who have some questions about this statute have. It's a concern that this is not the kind of a question you can leave to Congress."
Whatever Scalia's talents as a jurist, those skills do not include vote-counting in the United States Senate. The Huffington Post asked a sampling of Senate Republicans and found that, contrary to Scalia's presumption, some of his legislative branch colleagues across the street are just as ready as he is to toss out the heart of the Voting Rights Act, its Section 5, which prevents states with a history of racial discrimination from altering their voting laws without federal approval.
It is, to be fair, a horribly difficult question for a Southern senator. Agreeing that Section 5 needs to remain in place, as the overwhelming majority of them did when the law was reauthorized in 2006, is an implicit admission that the state apparatus is still tilted against African Americans. But rejecting Section 5 is an insult to that same community, suggesting, in the face of everyday evidence, that the legacy of slavery and discrimination is ancient history.
Many Senate Republicans, however, are willing to say that Section 5's time has come and gone, and that Southern states should be treated no differently than the rest of the nation.
Senate Minority Whip John Cornyn (R-Texas) said it was his opinion that states ought not to be treated differently, which would mean the court would toss the heart of Section 5.
"The formula needs to be updated to reflect the success of Section 5 in the Voting Rights Act," Cornyn told reporters on Capitol Hill. "The country ought -- everybody in the country ought to be treated the same. ... But it will be fascinating to see."
Other Republicans echoed the same sentiment.
"I do have grave questions about jurisdictions forever having to remain in the penalty box regardless of recent progress, so I think Supreme Court is asking the right questions," said Sen. Roger Wicker (R-Miss.). Asked whether he believes there is still racism in the South, the Mississippi senator said he believes there's racism "all over the country," but not enough that states should be treated differently with respect to voting rights.
"I can tell you there's racism all over the country," Wicker said. "All you have to do is watch Saturday Night Live, but I don't think there is racism to the extent that one state should be treated differently in terms of amendment -- it's voting rights. I don't think there is racism in legislative bodies or city councils or county councils that will justify an entirely different procedure for making changes in laws affecting elections.
"I think that time is over," Wicker added. "1965 -- far different era than 2013."
Sen. Roy Blunt (R-Missouri) pointed out that he served as his state's chief election official as secretary of state for eight years. He said election problems are most likely to be solved at the state level, another implicit rejection of Section 5.
Blunt, vice chairman of the Senate Republican conference, ducked when asked whether he thought Southern states are at a place where they no longer need it. "I haven't studied it enough to know what the performance is in voting rights states versus other states," he said.
Sen. Orrin Hatch (R-Utah), said he was ready to see Section 5 finished. "I think it should be changed because so much time has intervened. And it seems to me that the respective states have proven that they can be fair and reasonable," he said. "Section 5 has been a very important part of that bill but we've come a long way. And I really believe it should be changed."
"I'm from Kansas, we don't have any problems," said Sen. Pat Roberts.
Sen. Mike Crapo, a Republican from Idaho, said he hadn't been following the case closely, but disagreed with his Southern colleagues. "We'll definitely we still need it, regardless of the progress that we've made -- and we have made progress," he said.
But Scalia may have undercut his own cause. His embarrassing courtroom outburst, during which he inexplicably called the voting rights bill a "racial entitlement," as if African Americans were being given some preferential treatment by having a constitutional right to vote, had undermined his argument, said Sen. Charles Grassley (R-Iowa).
"I'm kind of surprised to hear him say that," Grassley said of Scalia's argument that the court must act because Congress lacks the courage, "because when [Scalia] was up for confirmation -- you know, I'm kind of an advocate for judges looking at congressional intent and committee reports and debate and all that sort of stuff. And he said, 'Well, you ignore all that.' Well now he was quoting, well he was looking for what Congress intended or didn't intend. And that we were afraid to vote. That's the only comment I'll make of what Justice Scalia said. It's kind of contrary to what he told me 25 years ago."
CORRECTION: An earlier version of this article mistakenly attributed a quote to Sen. Lamar Alexander (R-Tenn.) that was actually spoken by Sen. Roger Wicker (R-Miss.). The article has been corrected.
-- Jennifer Bendery, Chelsea Kiene, Preston Maddock and Will Wrigley contributed reporting. A quote from Sen. John Hoeven was removed because he was referring to an amendment to the Violence Against Women Act instead of the Voting Rights Act.
Support HuffPost
The Stakes Have Never Been Higher
Before You Go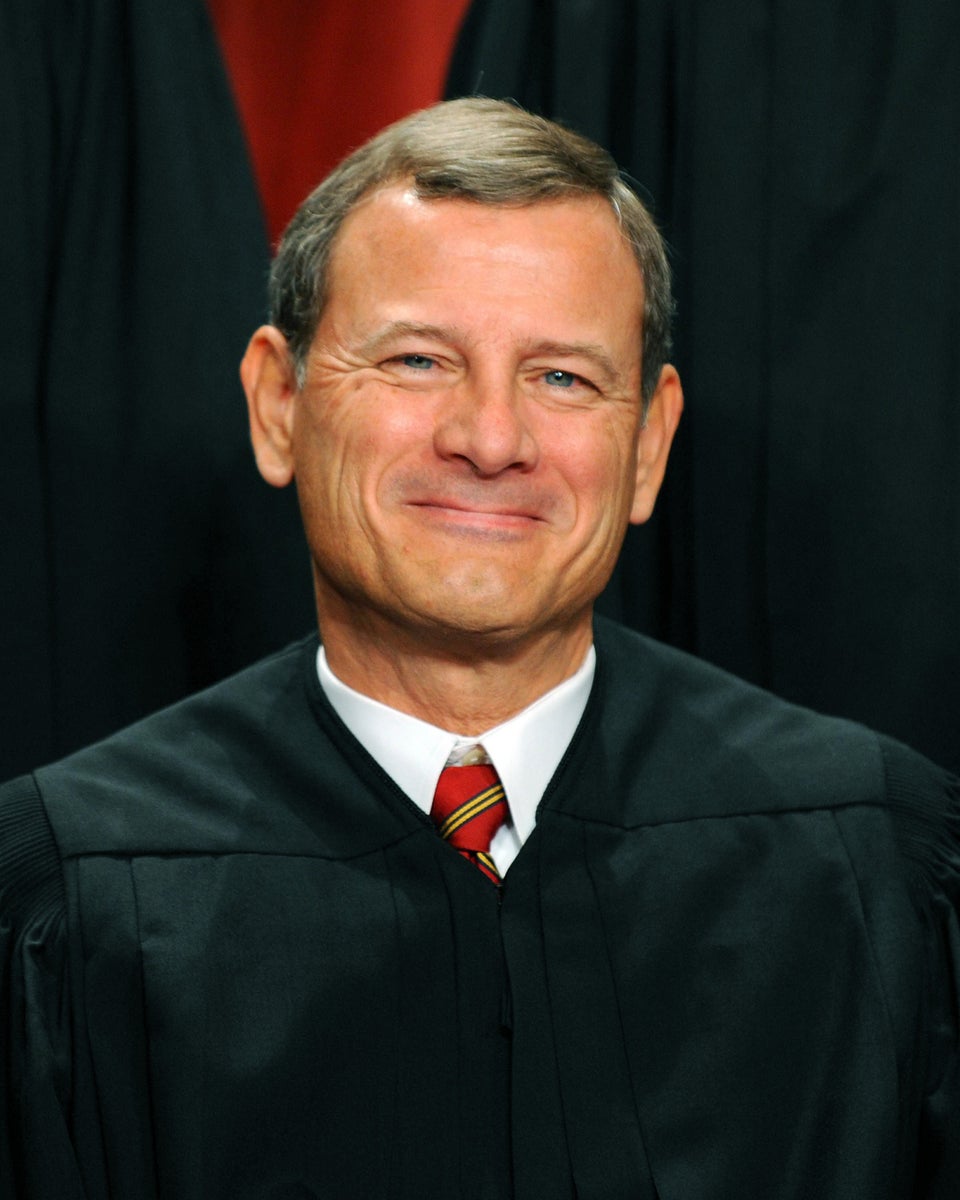 Supreme Court Justices
Popular in the Community