 WASHINGTON -- A group of GOP Congress members led by Rep. Cathy McMorris Rodgers (R-Wash.) on Wednesday unveiled a package of bills aimed at improving women's economic situations and attracting women voters.
The proposals include tax credits for childcare, a bill that prevents retaliation against employees who ask about equal pay and a bill that allows employees to trade overtime pay for paid family leave and sick leave. Some of the bills are ones that have already passed the House, while others are new proposals.
"You think about a changing 21st-century workforce and how women make up half of our workforce. Fifty percent are the primary income earners in their households," McMorris Rodgers said a press conference on Wednesday. "They are making the majority of purchasing decisions -- 80, 85 percent of purchasing decisions -- yes, women like to shop. So our workforce has changed, but our laws also need to reflect what is a changing workforce."
Republicans for years have faced accusations that they are waging a "war on women." But Rep. Mike Coffman (R-Colo.) said Wednesday he is proud to stand with his Republican colleagues in a "war for women."
The GOP's new women's economic agenda comes more than a year after the House Democrats unveiled their own agenda -- called "When Women Succeed, America Succeeds" -- which Republicans have consistently opposed. Republicans blocked the Paycheck Fairness Act earlier this year, which would have banned employers from retaliating against women who talked about their salaries with their coworkers and would have allowed women a longer window to sue their employers for pay discrimination based on gender.
House Democrats have also proposed mandatory paid sick leave and family leave, childcare tax credits, and a bill that would require employers to allow certain accommodations for their pregnant employees, but Republican leadership has not brought those bills to the floor for a vote.
Republicans desperately need to attract women voters to succeed in the November midterms, but women -- particularly unmarried women -- tend to vote for Democrats. And the polls right now are showing significant gender gaps in most of the tight races that are boosting Democratic candidates.
Asked how the GOP planned to soften its reputation among women, McMorris Rodgers said the strategy was broader than that.
"We appeal to everyone by talking to them about our role in empowering them," she said.
Before You Go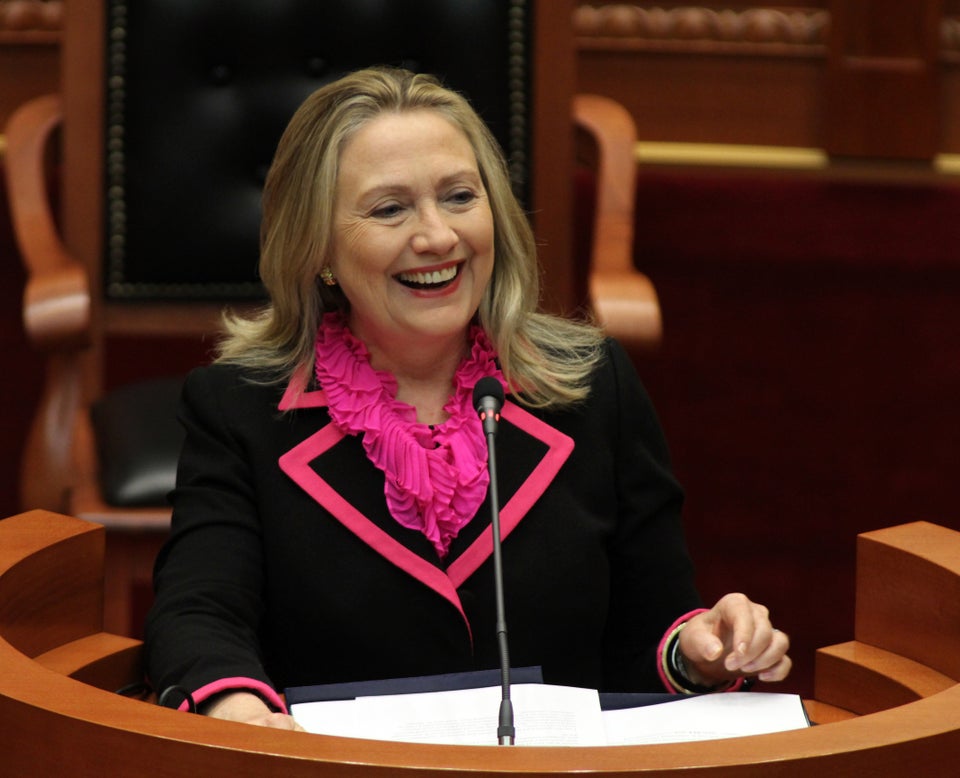 Which Women Might Run In 2016?
Popular in the Community