 WASHINGTON -- When President Barack Obama laid out a broad climate change package earlier this week, Republican opponents accused him of waging a war on coal.
The president's plan goes after the coal industry on multiple fronts. It orders the Environmental Protection Agency to move forward with carbon emission standards that would fall disproportionately on coal-fired power plants, discourages the construction of such plants overseas -- something that could hurt exports -- and calls on plant owners to make the switch to natural gas.
Though the plan allows some opportunities for the development of "clean coal" technology, which involves the capture and storage of carbon pollution, the technology is extremely costly and some argue not worth it given the low cost of natural gas.
"The president's announcement yesterday of essentially a national energy tax and the continuation of the war on coal will only make matters worse, putting thousands and thousands of Americans out of work, increasing the cost of electricity, especially in a state like mine," he said Wednesday.
But the industry is sounding a much more cooperative note.
Headquartered in Columbus, Ohio, American Electric Power -- the single biggest consumer of coal in the U.S. and a major Republican donor -- has been surprisingly amenable to the Obama announcement.
"The President appears to be taking a balanced approach to addressing the issue," AEP spokeswoman Tammy Ridout told HuffPost in a statement. "The focus on resilience, clean coal technologies, electric vehicles, energy efficiency and transmission investment demonstrates that the Administration is looking at a full portfolio of actions to address the issue -- not just cutting emissions from power plants. We look forward to working with the Administration to support those efforts."
Coal plants currently account for about two-thirds of AEP's generation portfolio, but Ridout said that number will drop to 46 percent by 2020. What's more, the company plans to rely more on natural gas, a switch that's explicitly encouraged by the president's plan. AEP CEO Nick Akins said Tuesday that as long as utilities like his have adequate time to transition to a cleaner fleet of power plants, he's optimistic the president's plan can be implemented "without a major impact to customers or the economy."
Ohio's other top utilities company, FirstEnergy, whose fleet of power plants is currently 64 percent coal, said it was "hopeful" that it would have enough time to transition to cleaner generation. "We are currently deactivating a number of older, less efficient coal-fired plants," FirstEnergy spokeswoman Stephanie Thornton told HuffPost in a statement. "And once these units are no longer in service, nearly 100 percent of the power we generate will come from low or non-emitting sources including nuclear, natural gas, scrubbed coal, and renewable energy."
NRG Energy, one of Texas' largest power generators, was also at pains to emphasize its openness to stricter regulations. "We welcome the renewed focus on climate change in Washington," said NRG Energy CEO David Crane in a statement following the president's speech. "We look forward to working with the EPA to create pragmatic and effective regulations that bring both the economic and environmental benefits of the clean energy economy to the American public."
The companies' temperate response dramatically undermines the Republicans' "war on coal" line of attack. Are industry players just keeping their powder dry with the hope of watering down regulations at some later date, or do they see the inevitability of a shift away from coal?
A recent report from the Energy Information Administration shows coal-fired power declined from nearly 50 percent of America's power mix in early 2011 to 34 percent in March 2012. That's the lowest it has been since the agency's record keeping began in January 1973.
Part of the issue, as Slate's Matt Yglesias noted, is that the case for a war on coal is pretty darn strong. Yglesias pointed to a 2011 chart from the Brookings Institution's Hamilton Project that shows the only way to consider new coal-fired plants a remotely plausible undertaking is to ignore the social costs of burning coal. "By the same token," he wrote, "simply throwing all my garbage into my neighbor's backyard could look like a cheap and appealing alternative to proper trash disposal if I were allowed to completely ignore the costs to my neighbor."
The politics may finally be catching up with that scientific reality. In an article examining the decline of the coal lobby, National Journal's Coral Davenport observed that the president's attack on coal is not something that would have been politically viable even a few years ago. "Once upon a time, such an announcement -- a shot across the bow of King Coal -- would have been political suicide," she wrote. "No more. The mine is collapsing."
If industry sentiment is any guide, so will Republican rhetoric on the war on coal.
Before You Go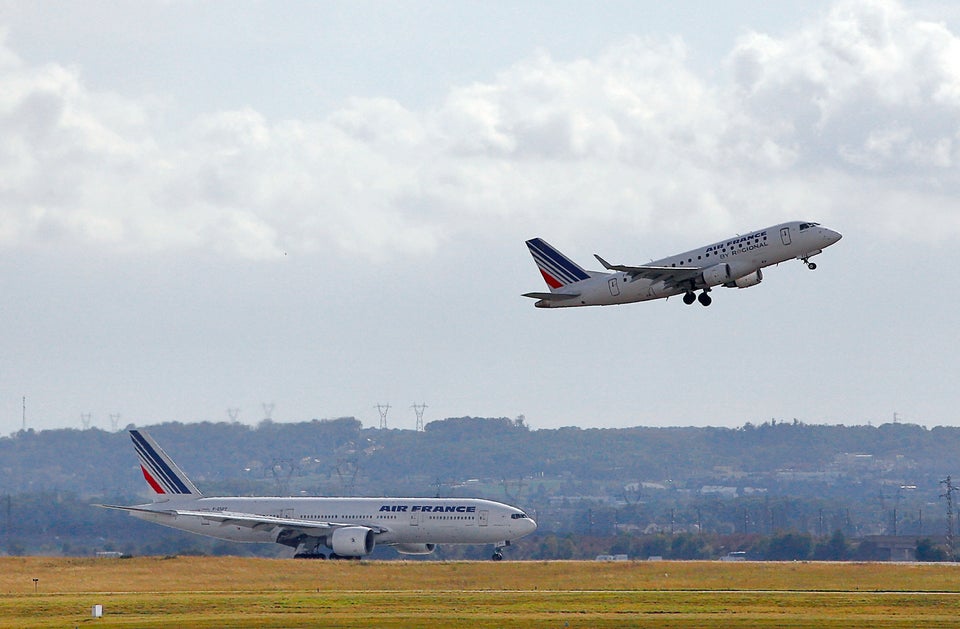 Connect The Dots On Climate Change
Popular in the Community