As part of HuffPost's "Reclaim" project, HuffPost Style will focus the month of September on simple ways to educate yourself to become a better consumer.
Most people wouldn't think twice about an old piece of graffiti they see lying on the sidewalk.
Amy Peterson and Diana Russell aren't most people. Their Detroit-based company Rebel Nell repurposes fallen graffiti into beautiful pieces of wearable art.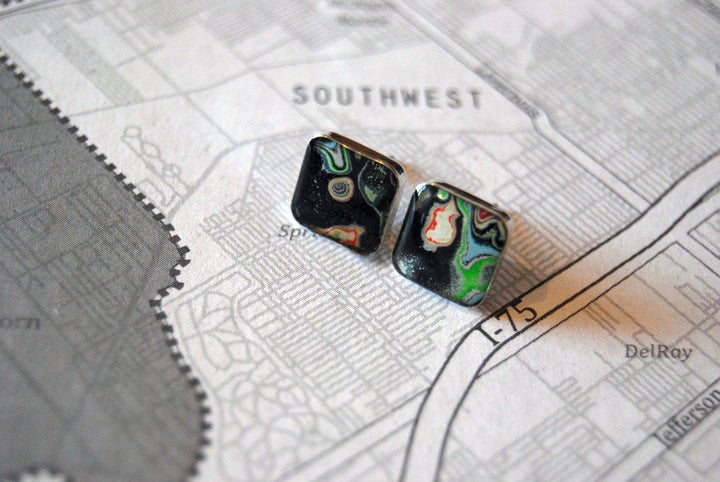 Peterson moved to Detroit in 2007 to pursue a career in sports law, and happened to live near a well-known shelter in the area. "I would have conversations with the residents, mostly the women. Hearing their stories was inspiring because of how courageous they were. These are women who have suffered a lot of physical, emotional and financial abuse, that recognized a bad situation and left in search of a better opportunity," she told The Huffington Post.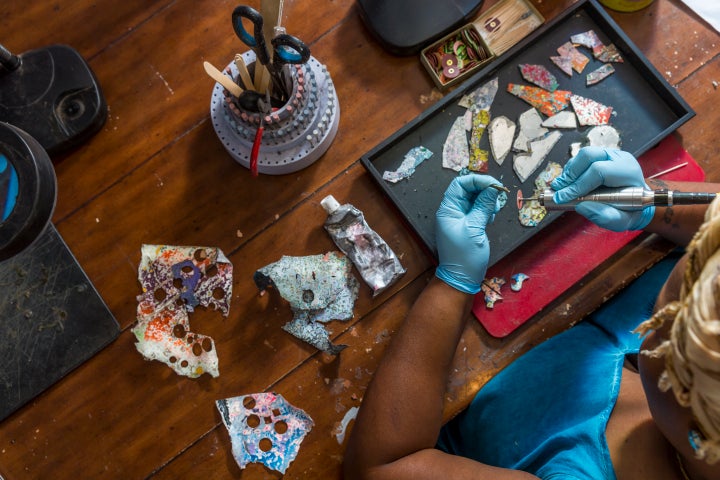 It was then, she said, that she had an "aha moment that I need to do something to help my neighbors." She and Russell decided they wanted to start a business that would give back to the community ― and they decided to start a business and employ women who are transitioning out of shelters .
Both having a little bit of of background in the jewelry business, Peterson and Russell decided to start making jewelry out of old graffiti that had fallen off wall near Peterson's home.
"There was a piece of graffiti that was on the ground as I was running by," Peterson recalled. "I picked it up and thought it looked kind of groovy, and I turned it on its side and saw it was made up of all these different colored layers. I wondered if there was a way to expose that."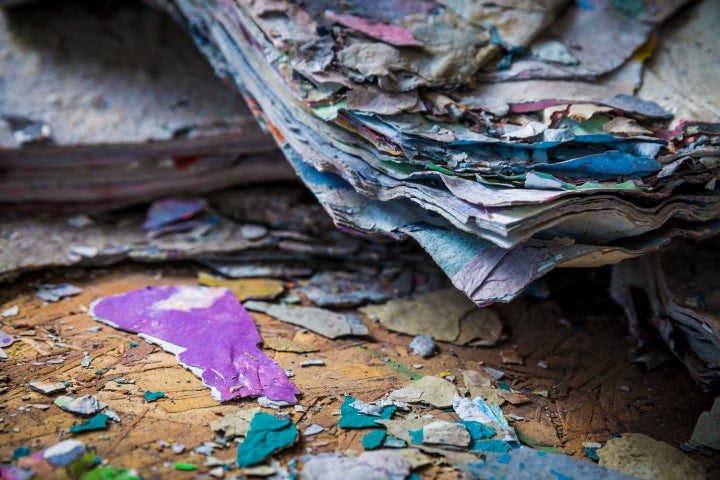 And so Rebel Nell was born. The self-sustaining company uses its profits to fund programs in legal aid, housing resources, life wellness, business education and financial literacy. But not one to stop at just having a social impact, Peterson explains how important the environmental aspect is, too.
"We don't touch the graffiti until it falls on the ground, so the fact that we are able to repurpose this stuff that would otherwise seep into the ground is something I'm very proud of. To give it a new home and make it wearable art and give graffiti another life is pretty cool," she said.
And, in a way, she says the entire process of repurposing the graffiti can be linked to the women working for the brand, too.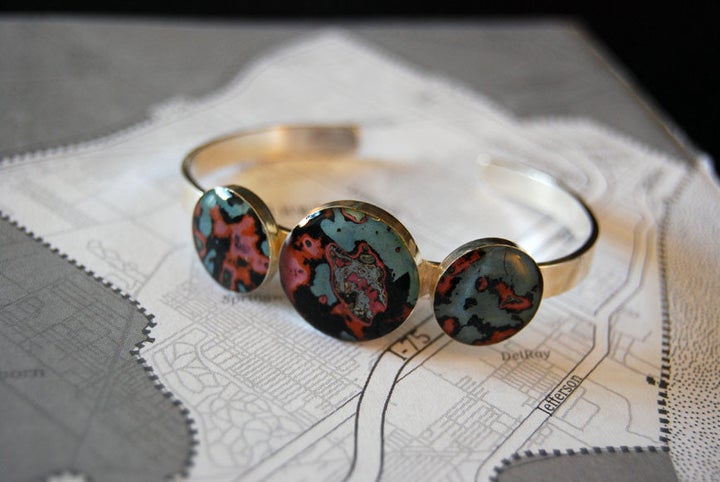 "These are things that would otherwise be discarded, and I feel like the women we hire are often thought of that way in society," she said. "If you pick [the pieces of graffiti] up, you realize all the beautiful and intricate layers that make up that piece of something that otherwise would be discarded. With love, finish and repurposing it turns into these beautiful works of wearable art, and thats what our ladies evolve into as well."
Rebel Nell's pieces range in price between $40 and $175 and can be purchased on Rebel Nell's website.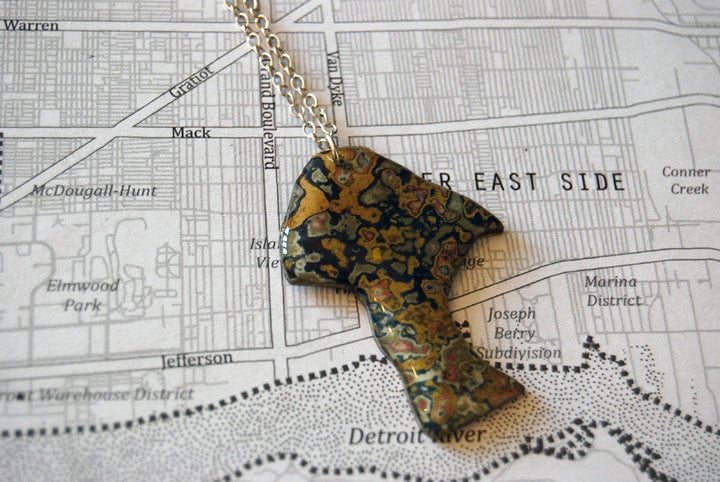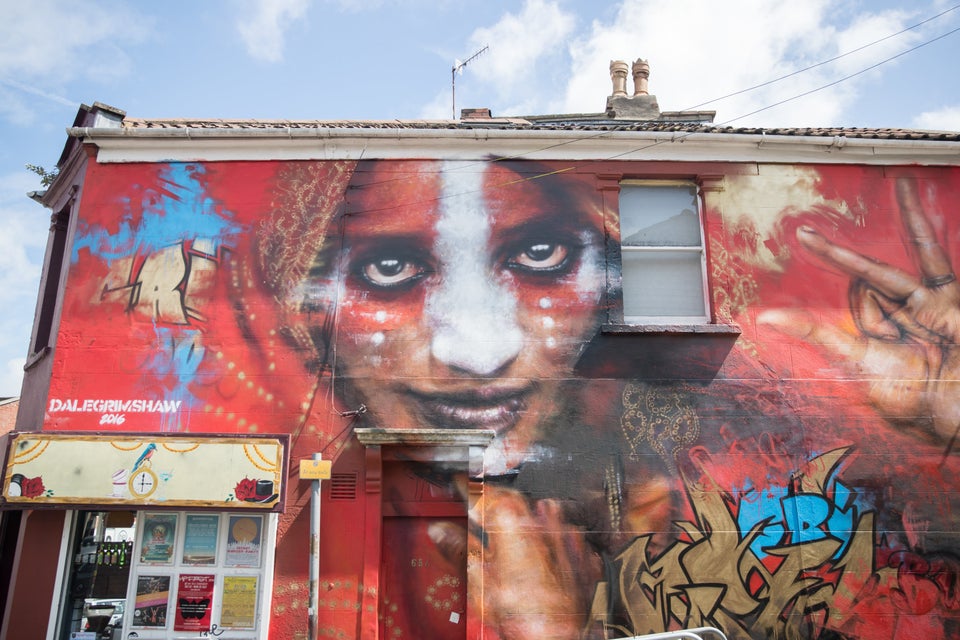 UpFest Graffiti Festival In Englad