Everyone loves bubble wrap! For over 50 years, New Jersey inventors Alfred Fielding and Marc Chavannes' innovation of trapping air (originally between two plastic shower curtains) has not only kept our breakables safe for storage and transit, but have helped people around the world relieve stress. To celebrate this beloved mail-room supply, we've found some alternate uses!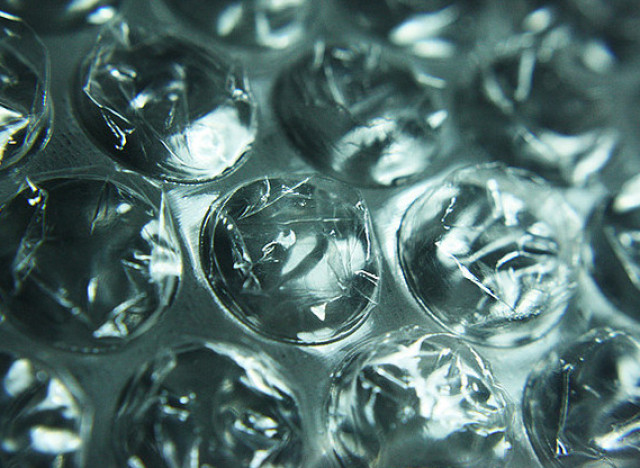 Flickr photo by aizaZ12
INSULATE GROCERY BAGS
Many people like carrying reusable shopping bags when they go to the grocery store. Next time bring a few sheets of bubble wrap to cover food from the cooler or the freezer section. The air trapped in the wrap will insulate it, helping keep it fresh while in transit.
DIY ABSTRACT ART
Crafty-Crafted shows how you can use bubble wrap to make impressions in paint to make a really cool piece of art. It's basically like sponge painting, just using sheets of bubble wrap to create texture. You can use a variety of sized bubble wrap to switch it up a little.
PRODUCE SAVER
Tired of accidentally bruising your tomatoes or other fruit that you leave in the fridge or a bowl on your counter? Line the container with bubble wrap. When you put produce in (or move it around), the bubble wrap cushions the impact, leaving your pears in perfect condition.
STOP SWEATY TOILETS
According to Grandma's Home Remedies, a little bubble wrap can stop your toilet from sweating. By wrapping the inside of your tank, it helps keep the condensation under control. We tried this and it works very well.
EMERGENCY OFFICE PILLOW
Um, not that I've ever tried this, but you can make a quick pillow for nap-time out of some simple office supplies! Take a 9" x 12" or similar sized envelope and stuff it with bubble wrap. Whether you take this packing supply pillow for a snooze in the breakroom or even the back seat of your car, you will feel much better after your power nap!
For more great uses for everyday items, check out our previous installments of "5 Uses For..." in our slideshow below!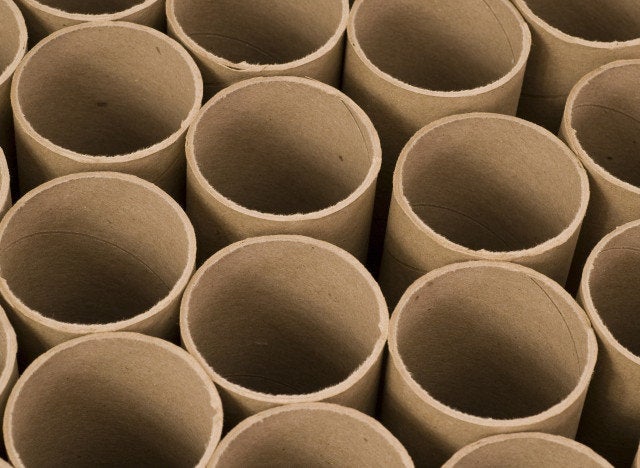 5 New Uses For Everything