With the holidays just ending, it's very possible that you have a ridiculous amount of leftover wrapping paper. The rolls that are overly Christmas or Hannukah themed will be pretty irrelevant for the next eleven months, but the more subtle or winter themed paper can be used for several different craft and decorating purposes around the house. Here are five ways you can reuse wrapping paper now.
Make An Envelope
You can make envelopes out of wrapping paper to fit the size of any card, letter or page that you are giving someone. There are several templates available online to help point you in the right direction, depending on the size you need. We don't advise using the wrapping paper for anything that you are sending through the postal service, as it's not strong enough for that kind of use.
Drawer Liners
Cut a piece of wrapping paper the size of the bottom of your drawer or shelf to make a liner. You can use double sided tape to keep it in place. Not only will these protect your furniture, but they make getting dressed a lot more fun.
Book Cover
If you're too self-conscious to get caught reading something like "Fifty Shades Of Grey" or even "Diary Of A Wimpy Kid" you should consider making your novel a cover out of wrapping paper. You do it the same way you wrapped textbooks back when you were in high school. Not only does this protect your book, but it gives you a sense of privacy when reading in public.
Framed Print
You can make a really cool wall hanging out of a section of wrapping paper. Buy an inexpensive frame and matte set and use it to showcase a section with a really cool print or abstract design. It's a unique way to define your space.
Photo Backdrop
Finally, a fabulous wrapping paper design makes a great backdrop for a DIY photo booth! Hang a couple of sheets against the wall, grab a few funny props and snap away.
To see all of these 5 uses for wrapping paper in action (and check out our previous installments of Chris Barnes' "5 Uses For...") click through the slideshow below.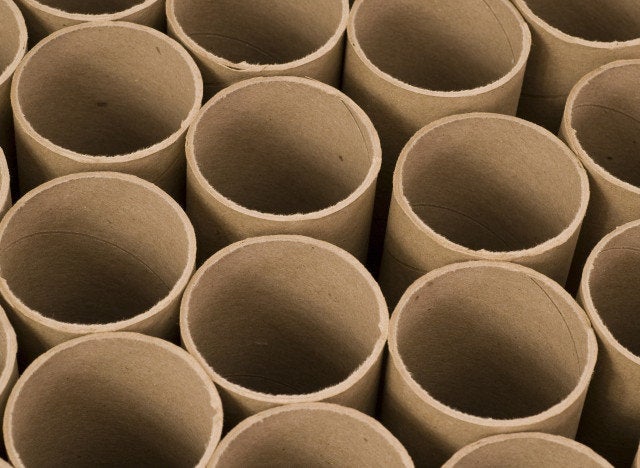 5 New Uses For Everything
Do you have a home story idea or tip? Email us at homesubmissions@huffingtonpost.com. (PR pitches sent to this address will be ignored.)