So many people associate these scaled-down toys with playtime (or geekery), which is unfortunate to say the least. (I might be biased, since I have dozens...and dozens.) But in the spirit of this column, I'm finding new ways to use action figures in the home. You can display them on shelves, of course. But, you can also be a little more creative with these repurposing ideas designed just for your favorite superhero.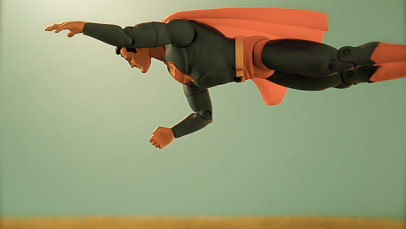 Flickr photo by JD Hancock
Hat Hanger
Real Simple came up with a great way to use action figures as hat hooks! Just use a strong epoxy to mount them to the wall
Lamp Base
You know those plain lamp kits? You can make a really cool desk light by decorating the base with action figures. Just pose, arrange and then glue them in place. Just make sure you have enough of various sizes to fill the space. Whether you choose random toys or keep it a single theme, is up to you. You can also spray paint the finished project to be the same color for a more subtle effect.
Book Ends
Did you know that you can purchase detailed comic book or movie character book ends? Unfortunately, these are considered high-end collectibles and have a hefty price tag. Too bad. But, you can get a similar look by attaching--wait for it--action figures to plain wooden blocks with hot glue.
Lapel Pins
This is great for smaller toys, like the 3.75" Star Wars figurines. Just hot glue the toy to a lapel pin. If you want to get fancier, you can add some ribbon or lace behind Darth Vader.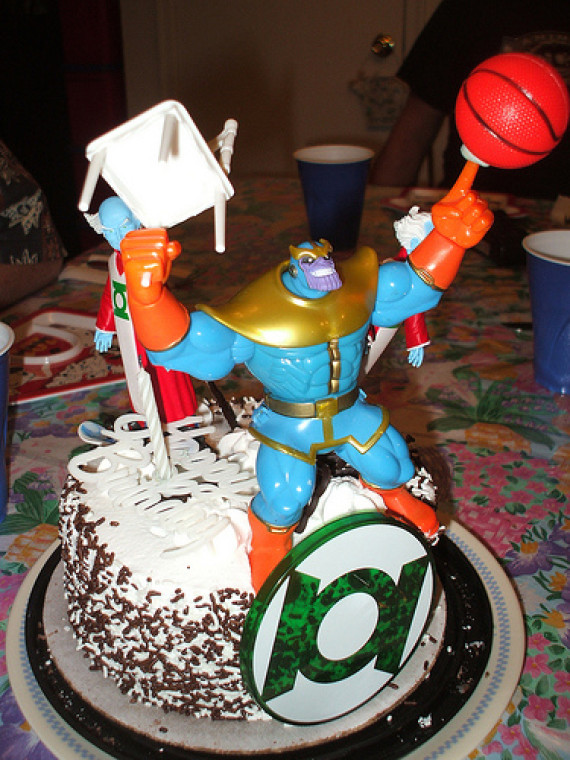 Photo courtesy Chris Barnes
Cake Decorations
For the same price of a Buzz Lightyear cake topper from the grocery store, you can get a much cooler (and durable) toy. So if someone wants a custom decorated cake, head to the toy aisle (or check your kid's toy box). The above picture is actually a birthday cake I had a few years back. This is what happens when you jokingly say you want Thanos playing basketball on your cake.
For more great uses for everyday items, check out our previous installments of "5 Uses For..." in our slideshow below!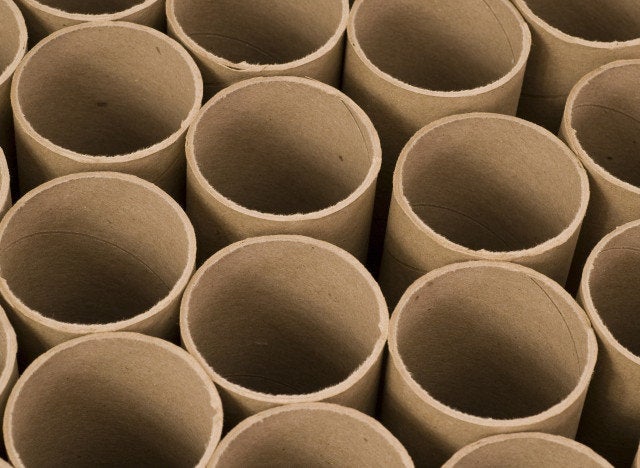 5 New Uses For Everything