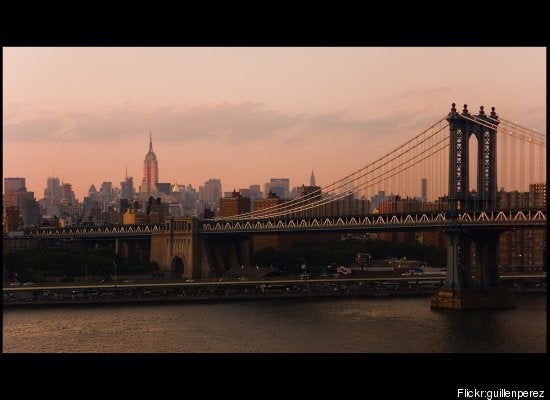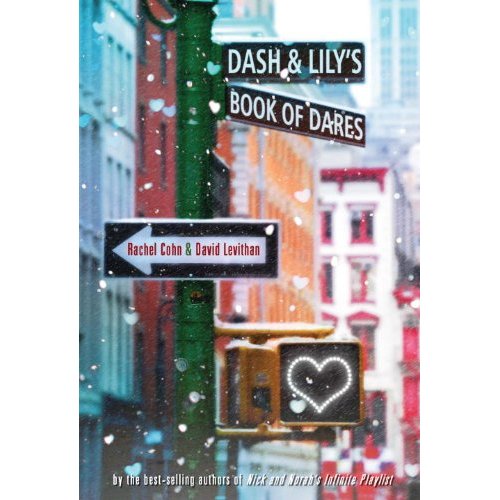 I couldn't help but picture Nick and Nora, or Michael Cera and Kat Dennings in movie speak, while following the title character's cat and mouse chase depicted in Dash and Lily's Book of Dares, the third novel from writers Rachel Cohn and David Levitham, whose first collaboration was the book-turned-movie, Nick and Nora's Infinite Playlist. While tearing through the pages, finishing in a matter of hours, I felt nostalgic, like I had my old friends back hanging out in downtown Manhattan. It is unfair to presume that the voices of Dash/Lily and Nick/Nora are Levithan and Cohn's signature style, repeating similar character descriptions and prop-like topics such as the drummerless band, when I have yet to read their second novel, Naomi and Ely's No Kiss List.
Dash, a pseudo hipster word aficionado, stumbles upon a red moleskin notebook tucked inside a dust covered book hidden within 18 miles of shelves of Downtown Manhattan's Strand bookstore. As a fellow New Yorker I was immediately drawn in at Chapter One as Dash accurately, and hilarious, depicted the famously dour bookstore staff members, "All the clerks there saunter-slouch around distractedly in their skinny jeans and their thrift-store button downs, like older siblings who will never, ever be bothered to talk to you or care about you..." The notebook, purposefully left inside by a hopeful stranger, Lily to readers, leaves Dash intrigued as he urgently follows the instructed dares, daring her back in return. The two race around Manhattan during the busy Christmas week as they fall in to a cat and mouse chase, solving clues given by one another while leaving behind their deepest secrets within the notebook's thinly spaced lines. Their openness to one another, sarcasm, and relatable family stories cause the two to both think they may just be meant for each other.
This parallel pursuit/love story makes Dash and Lily a page turner, just as the paralleled "Where's Fluffy?" hunt/love story in Nick and Nora was. Dash's intellectual humor and knack for big words allows him to pen poignant thoughts that will leave not only the teen readers thinking, "That's what frustrates me the most. Not the lack of belief, but the belief in the wrong things. You want meaning? Well, the meanings are out there. We're just so damn good at reading them wrong."
Lena Dunham, writer-director-star of this year's indie hit Tiny Furniture, is set to adapt Dash and Lily for the silver screen in between her busy schedule working with "everything I touch turns to gold" executive producer, Judd Apatow, in a new series for HBO. I have faith that her similar sarcasm and downtown Manhattan heritage will shine an appropriate light on Dash and Lily, characters I now feel connected to.
Like Lily, I am a sucker for a good Christmas story, requiring a yearly film viewing of my favorite holiday flicks and an annual rereading of magical Christmas tales before the calendar strikes 25. Dash and Lily may just be among my list of requirements next year.

Calling all HuffPost superfans!
Sign up for membership to become a founding member and help shape HuffPost's next chapter