Dayko was known for "his good sense of smell and charisma" and the "beautiful friendship" he established with his handler, Alex Yela, the department said.
Although veterinarians worked to save the dog's life after he collapsed, they were unsuccessful in their efforts.
Dayko received a massive sendoff, with a funeral attended by dozens of firefighters and other rescue workers as well as his fellow rescue dogs.
Before You Go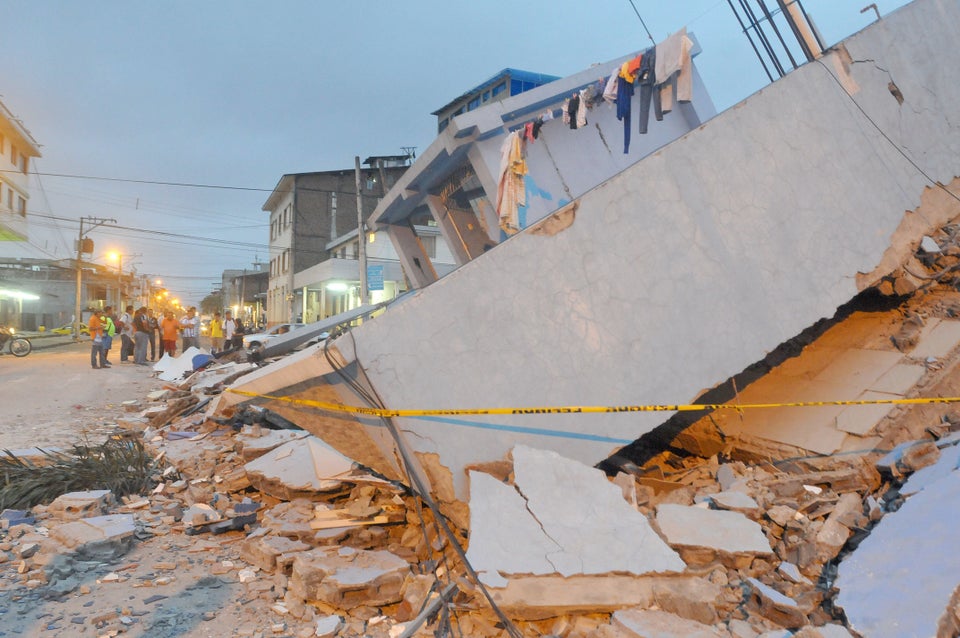 Earthquake in Ecuador