A rescue dog is being called a hero after saving the life of a Portland, Conn., family's infant daughter.
The Brousseau family had already gone to bed on Sunday night when their dog, Duke, who was adopted nearly six years ago, jumped on their bed and began shaking uncontrollably. Duke's behavior immediately woke the couple up, reports the Orlando Sentinel.
Duke had never acted like this before, according to the Brousseaus, so they knew something had to be wrong. When they went into their 9-week-old daughter Harper's room to check on her, she wasn't breathing.
"If Duke hadn't been so scared, we would have just gone to sleep," Jenna Brousseau said of her heroic dog.
Before You Go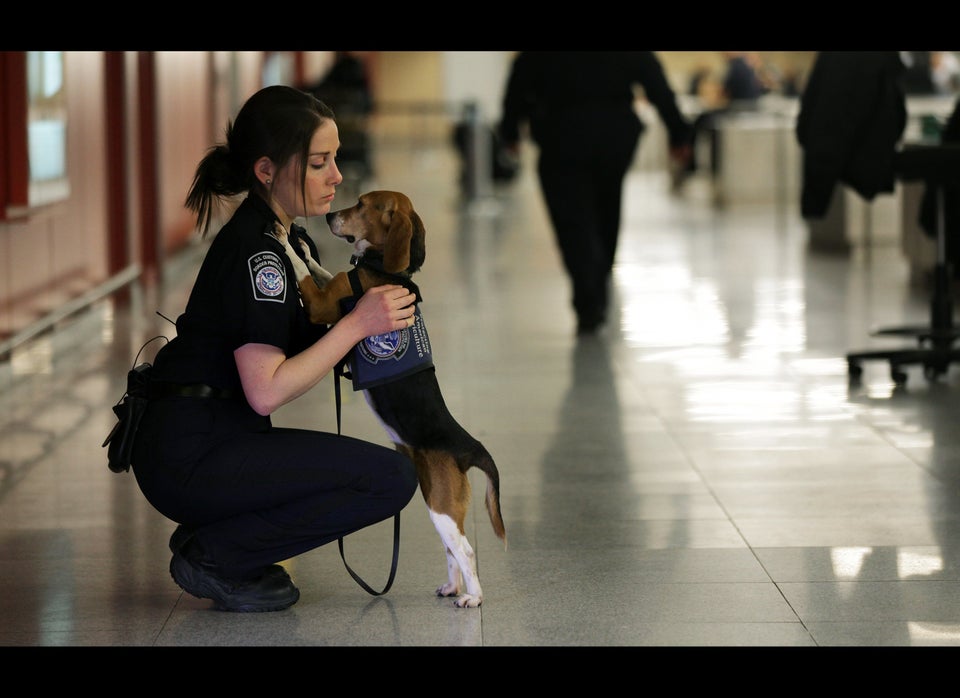 Animals Who Need Hugs
Popular in the Community