This sweet dog may not look like your average pooch, but he's definitely deserving of all the TLC in the world. 
A stray German shepherd, who is named Quasimodo, was born with a rare condition called "short spine syndrome." Because of it, the dog quite literally, has a short spine, causing him to have a hunched back and a shorter stature than a typical German shepherd. 
While the special pooch was initially found roaming around in Kentucky, life has since started to look up for him. He was sent to nonprofit rescue organization Secondhand Hounds in Eden Prairie, Minnesota, on Thursday, where his unusual appearance was immediately embraced. And while he was a bit shy at first, he's now happy and living it up at a new foster home. 
"He's gorgeous, absolutely gorgeous,"Sara Anderson, large breed foster coordinator for the organization, told The Huffington Post. "I see nothing when I look at him but his handsome self." 
Anderson told HuffPost that because of his condition, "Quasi" is unable to turn his head but is otherwise able to snuggle and play like any other canine companion. Though the dog is now getting much-needed care, he came to the rescue group with medical issues. The coordinator explained that he has wounds on his neck, likely from an embedded collar. He also arrived with a cautious attitude -- a bit wary of his new surroundings. 
"He was very nervous when he arrived, he didn't want to come out of his crate," Anderson said.
However the nerves quickly went away with some the aid of snacks.
"It took him about 10 minutes and he was literally in my lap," she said. "He learns to trust very quickly!"
The pup has a resilient personality, according to Anderson, and doesn't let his condition affect his quality of life. In fact, he's quite the affectionate furry friend. 
"He's very sweet, loves to give kisses and fits perfectly in a lap," she said.
As wonderful as Quasi is, he is not available for adoption just yet. He will be seen by a veterinarian, who will assess him, take care of his wounds and hopefully schedule him to be neutered as well. 
PHOTO GALLERY
Photographer Takes Pictures Of Dogs Trying To Catch Treat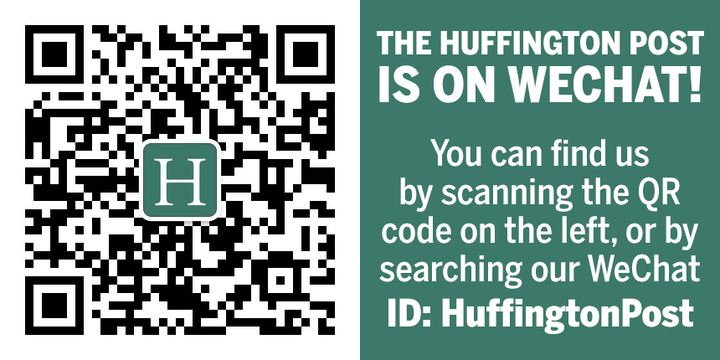 Calling all HuffPost superfans!
Sign up for membership to become a founding member and help shape HuffPost's next chapter