Letting this sleeping dog lie might be preventing him from getting a forever home.
Jasper, a greyhound, has been at animal shelter Dogs Trust Snetterton in North End, UK for about six months. Staff fear he's been overlooked by around 2,000 potential owners because he's always napping when they come visit.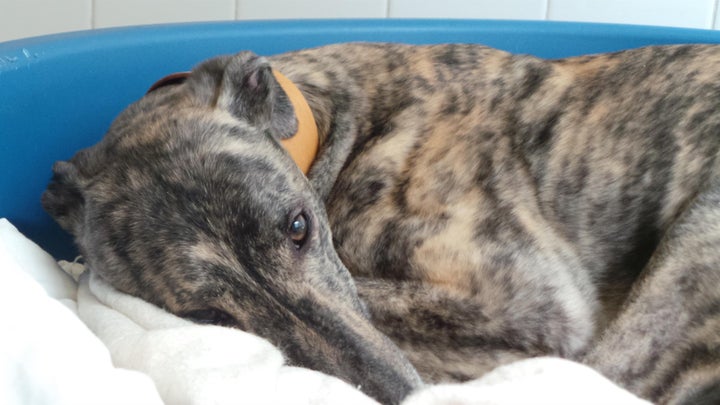 The organization's now spreading the word on the pooch in hopes someone can give Mr. Sleepyhead a forever home.
"We take in hundreds of dogs of all shapes and sizes but I have never met a dog who sleeps quite as much as Jasper," Supporter Relations Officer, Lara Murphy, said in a press release. "Jasper is exceptionally handsome so it's a bit of a shame he is often snoozing when he could be showing himself off to potential owners."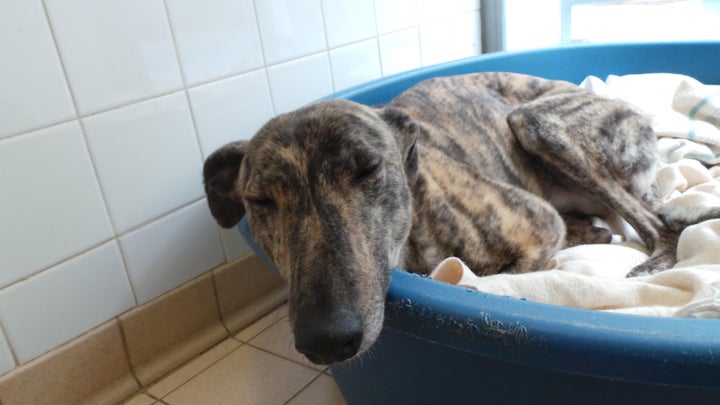 The 3-year-old greyhound used to be a racing champion but was handed over to Dogs Trust after his career ended, the release noted. While many other dogs have been adopted in the time Jasper's been with at the shelter, the pooch just hasn't had such luck -- a shame since the staff at the center claim he's very charming and sweet when he's awake.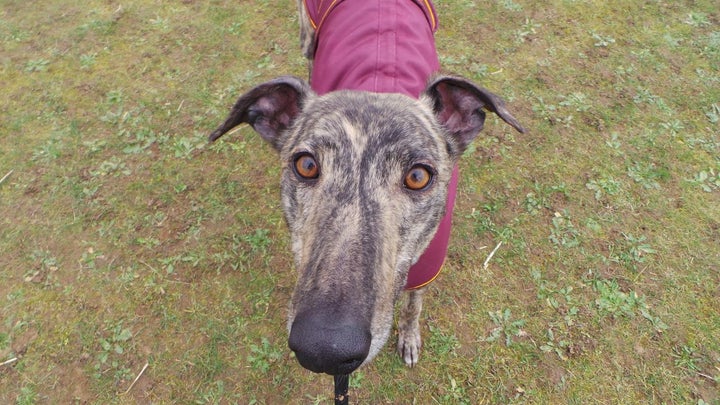 As the release points out, the adorable pooch, who's described as "happy and healthy," isn't particularly high maintenance. The shelter hopes that he can find a home with a garden or some space for him to roam around. Because of his easy-going nature, he's able to live with children or other dogs. And of course -- he needs a cozy spot to curl up and take a siesta.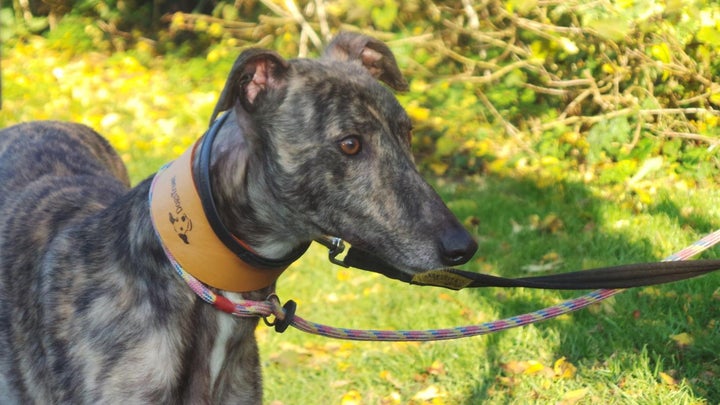 Potential owners don't need to be taking the pooch out to run marathons either.
"As Jasper demonstrates daily, [Greyhounds] are actually quite lazy creatures and though they need a few short bursts of exercise a day, are actually more than happy to curl up and snooze for most of the day."
According to the release, Dogs Trust, the larger organization to which Dogs Trust Snetterton belongs, has re-homed 200 ex-racing Greyhounds last year. Hopefully Jasper can soon join them as a success story.
After all, isn't he just like all of us, who love a little shut-eye?
For more information on Jasper, visit his adoption page here.
Before You Go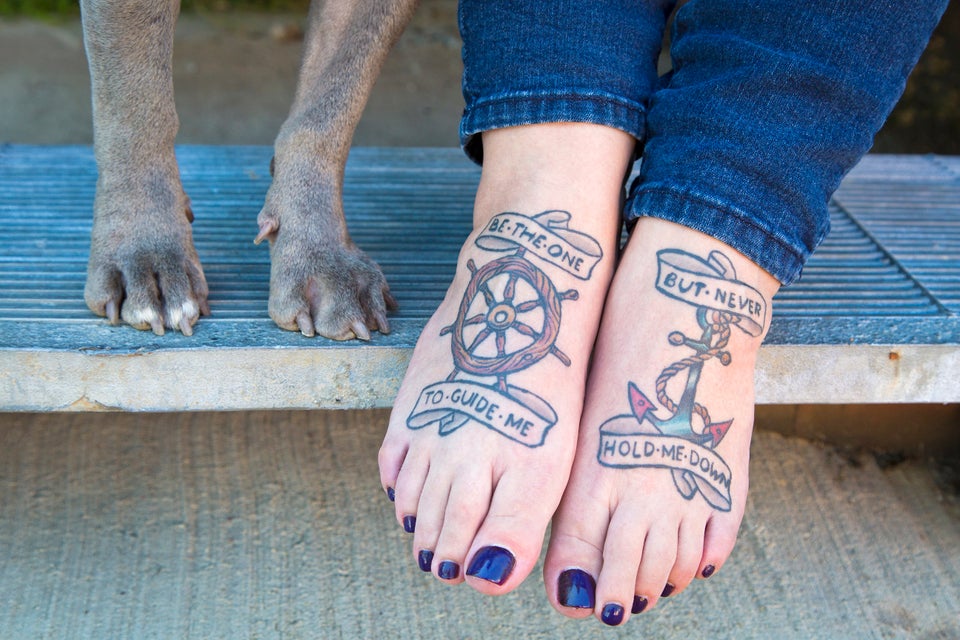 Tattoos & Rescues
Popular in the Community