Rosie the kitten was down on her luck until she met Lilo the husky. The 3-month-old rescue kitty found a happy home a little over two months ago, but almost didn't make it through her first night -- until she snuggled with Lilo.
"By some miracle, she started suckling on Lilo and Lilo went full 'mom mode,'" Rosie's owner wrote on Instagram. "Since then, Rosie's been getting much better and her eyes opened!"
And good thing, too, because Rosie's new home is a wonderful world to see. In addition to mama Lilo, Rosie's roommates include another husky, several other kitties and even some bunnies.
All her new friends are helping the sweet little kitty regain her strength, but Rosie's bond with Lilo is especially tight. Rosie also appears to be mimicking her mama and taking on canine behavior -- going for walks in the park on a leash and just lyin' around with her dog family.
"Please look forward to more of their adventures together, as they will be taking on the world as a pack from now on!," the post read.
This is a pack we'd love to be a part of.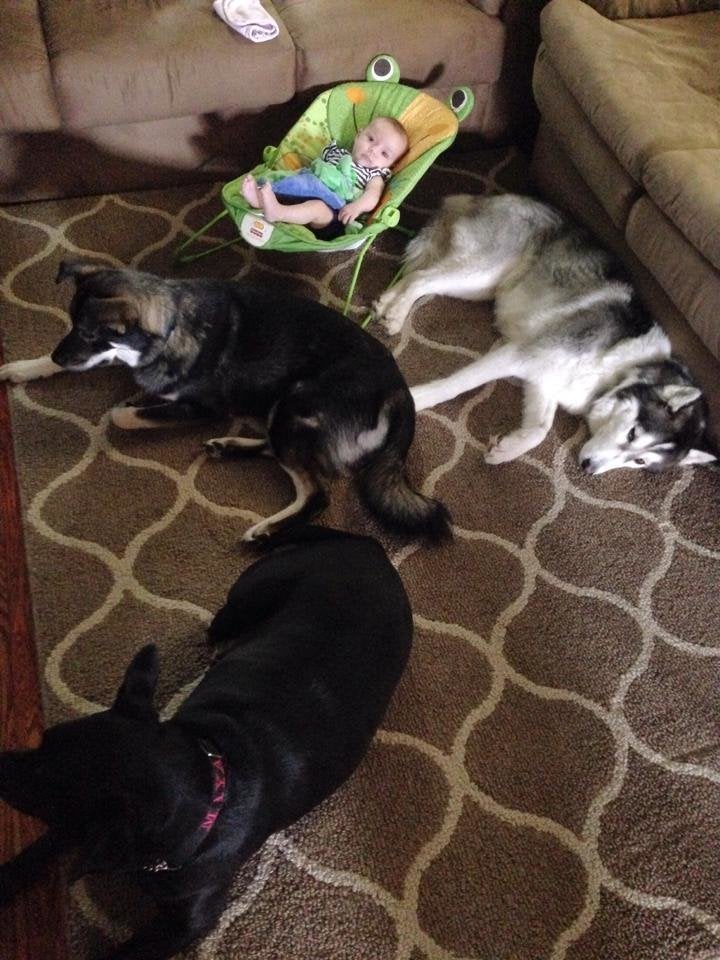 Babies and Dogs
Popular in the Community