Michele Bangsboll and Nick Anderson's wedding day was absolutely purr-fect.
The couple, who are both veterinarians and cat lovers, had two very special feline wedding guests by the names of Jeeves and Houdini at their March 25 nuptials at Spruce Mountain Ranch in Larkspur, Colorado.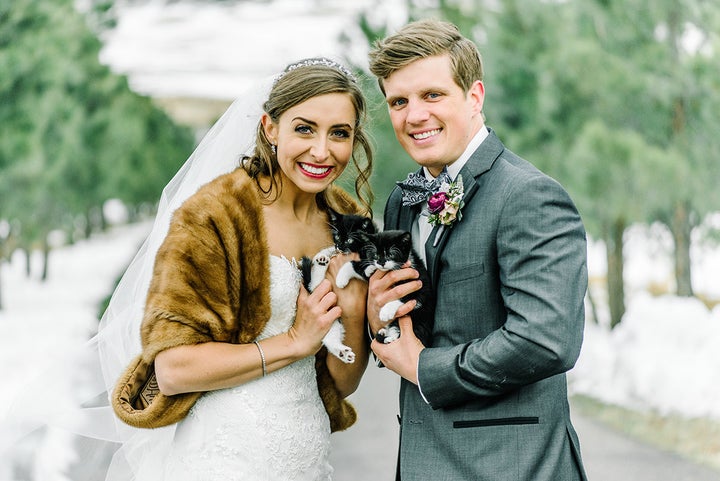 Both kitties are rescues from Divine Feline in Denver, Colorado, where the couple volunteers in their free time.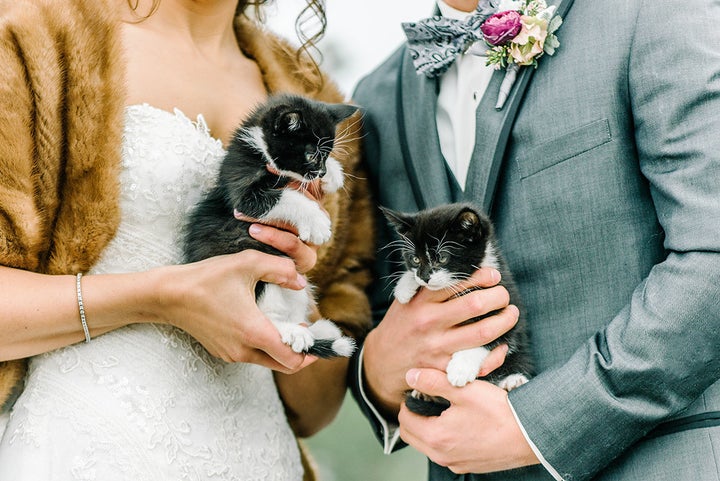 "We thought of the idea to help promote our volunteer organization by featuring some adorable adoptable kittens in our wedding photos," the bride told The Huffington Post. "Nick and I have always adored cats, which is why we decided to volunteer with the Divine Feline and have them be a part of our special day."
The couple posed with the kitties during their bridal portrait session after the ceremony. And can we just say that they are exceedingly photogenic?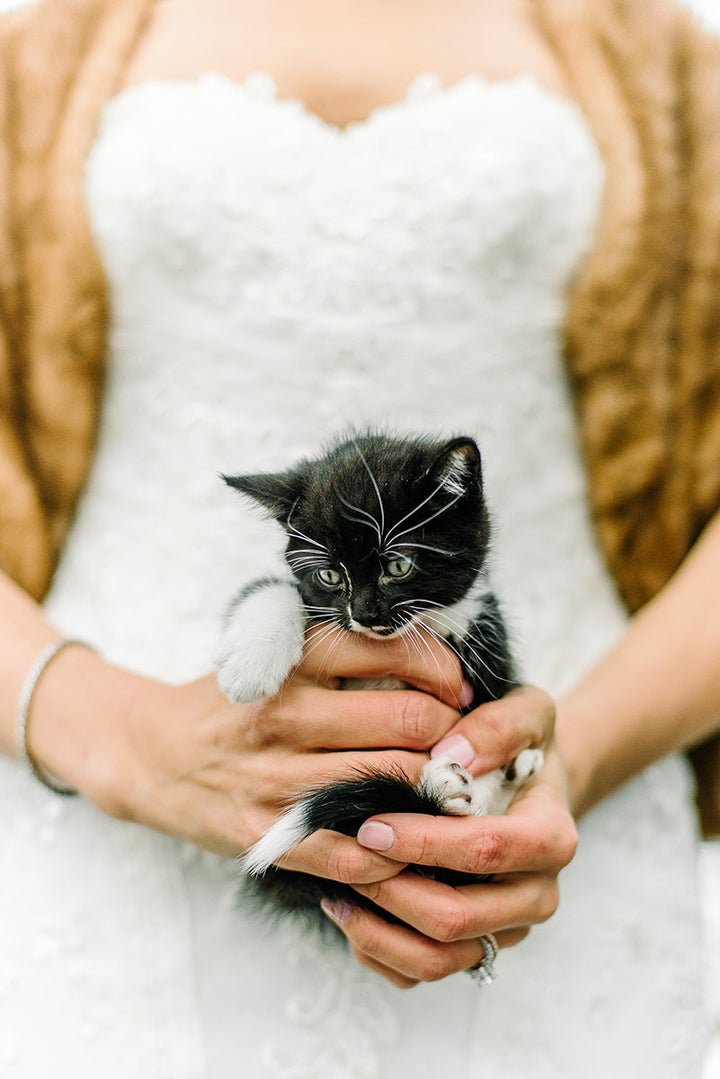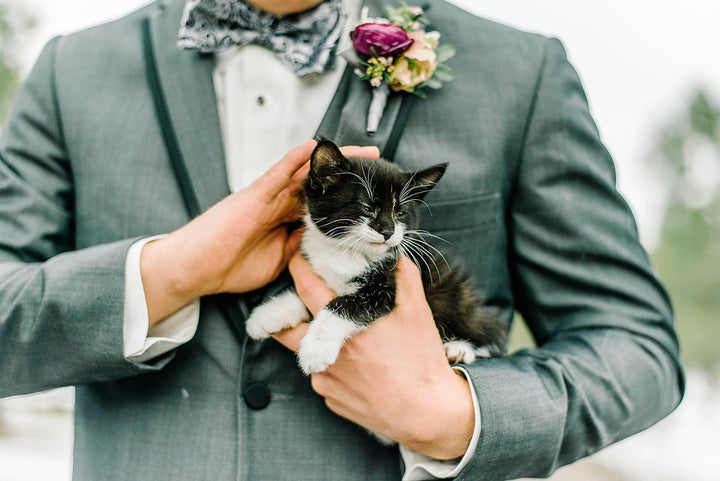 Only the bride and groom knew about the fur-tastic surprise.
"Everyone in the bridal party was freezing since we had been standing outside without jackets for a while and we told them all to wait for one more surprise and then we brought out the kittens," Michele told HuffPost. "I think everyone's voice jumped up an octave when they saw the cuteness overload and no one cared about being cold anymore. One of the groomsmen was even reluctant to go back inside when we were done with group photos because he wanted to hold them!"
Jeeves and Houdini will be looking for forever homes in a few weeks, once they are big enough to be neutered.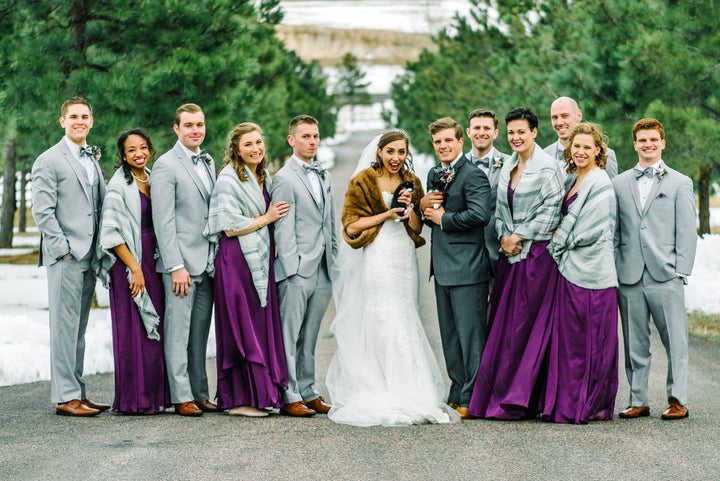 The couple also incorporated their love of animals into their cake toppers: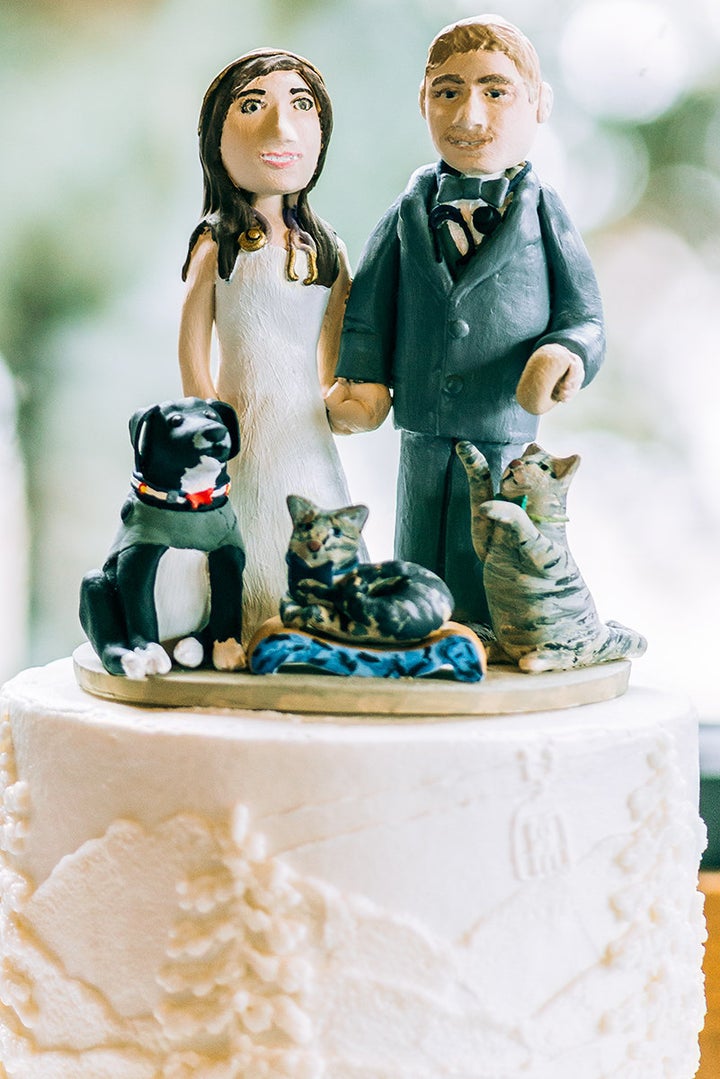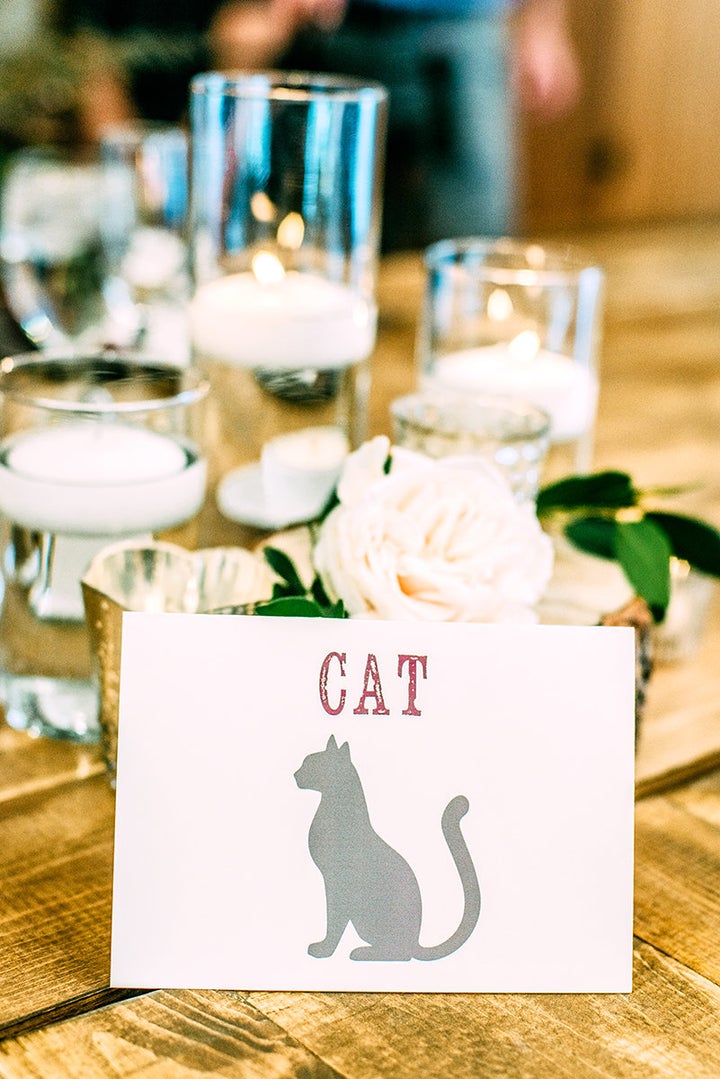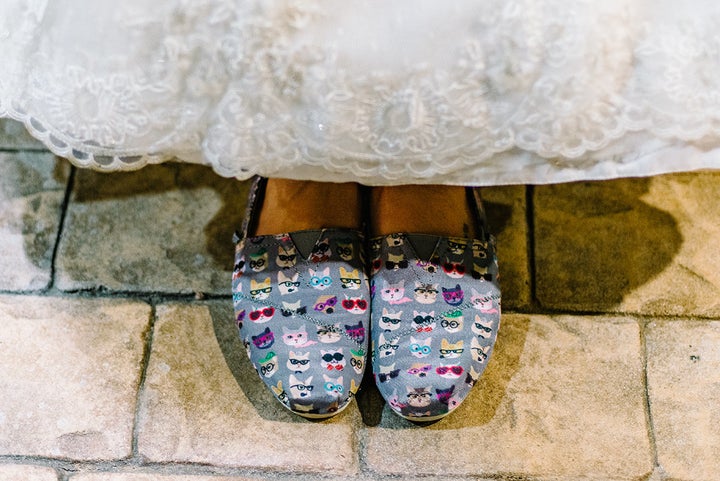 Michele and Nick first met in 2011 during their first semester of veterinary school at St. Matthew's University on Grand Cayman Island. While they were there, they adopted two cats named Bam-Bam and Wiggles from a local shelter.
For more information on Divine Feline, you can visit their website. Below, more photos from the couple's big day.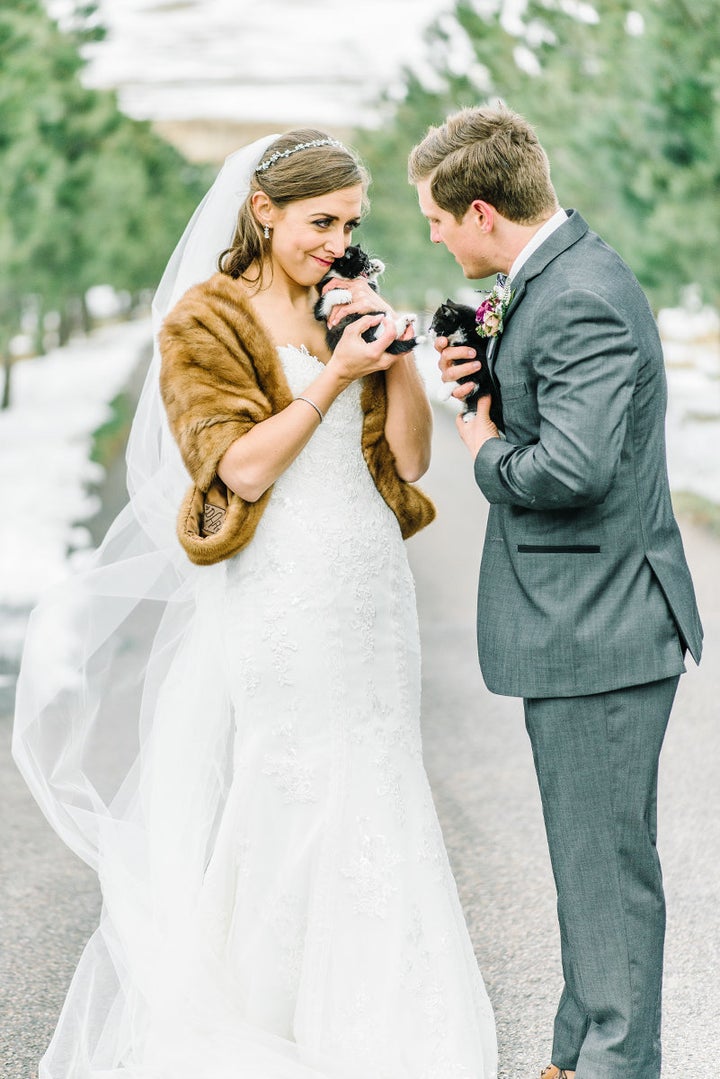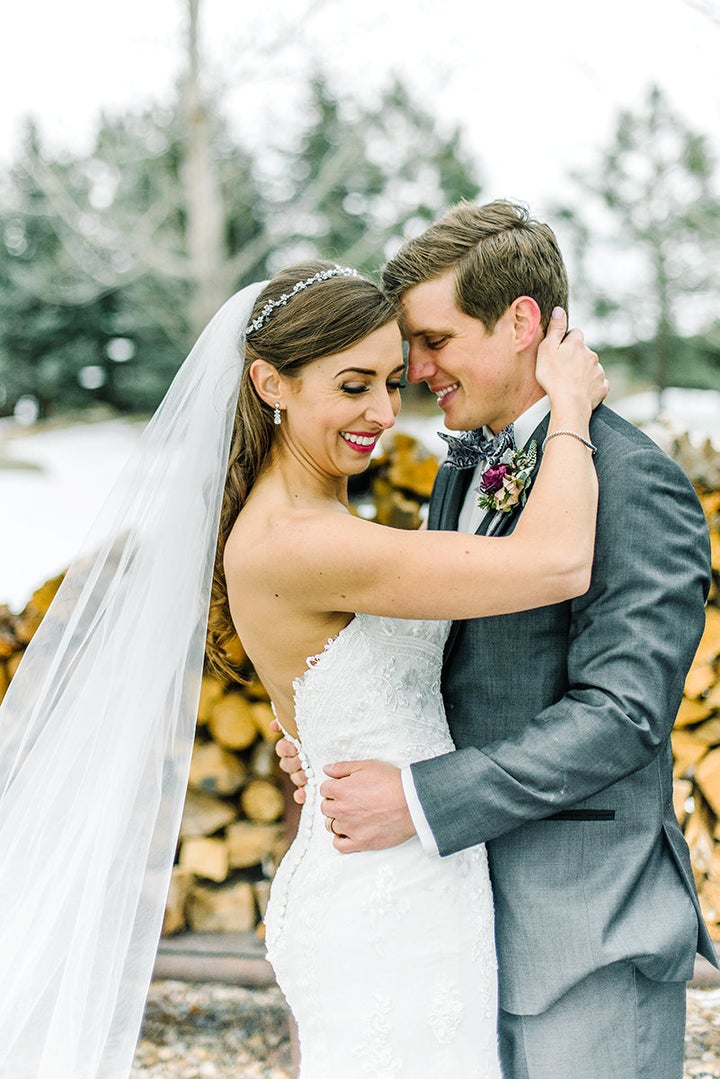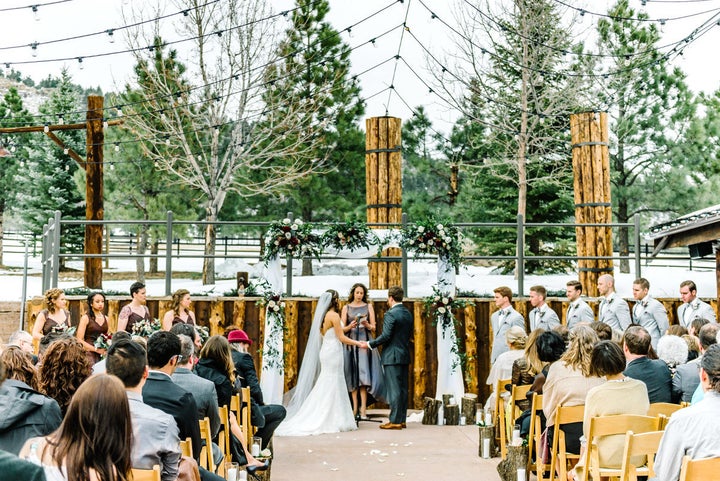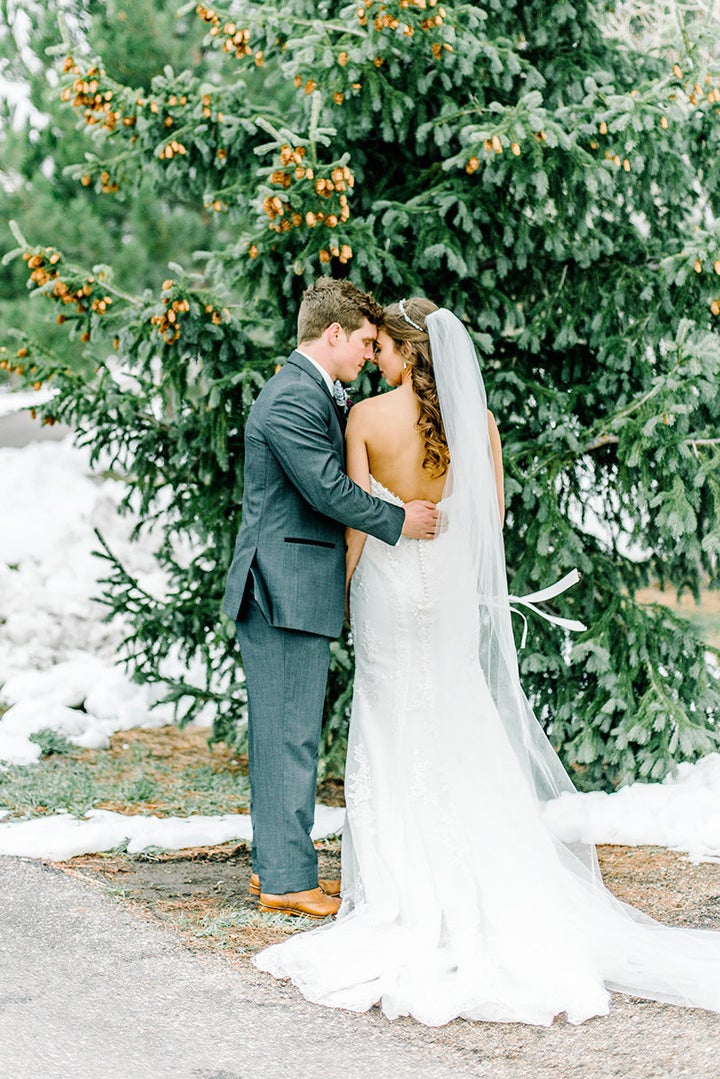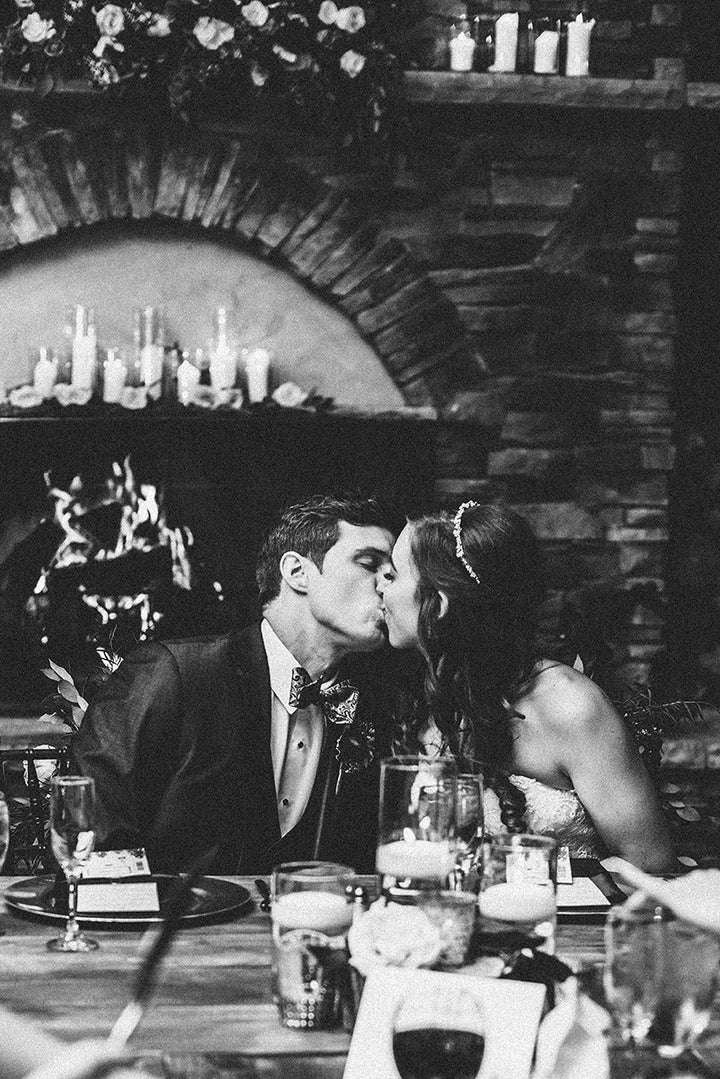 Related