When two dogs lovers get hitched, it looks a little something like this: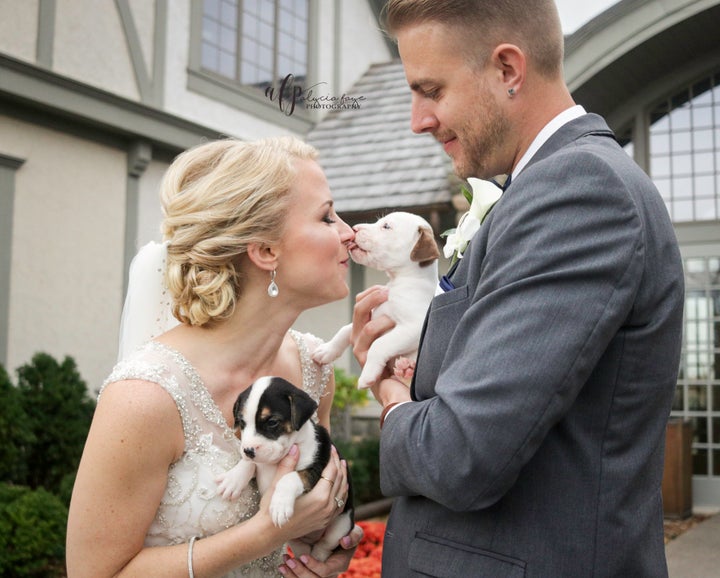 On Saturday, bride Kathryn Dombrowski, who volunteers at animal rescue Secondhand Hounds, married Brad Ziemer at Rush Creek Golf Club in Maple Grove, Minnesota. Instead of having their wedding party hold floral bouquets for the professional group photos, they asked them to hold pit bull rescue puppies to spread awareness for the "adopt don't shop" movement ― much like a bridal party in Pennsylvania did last month.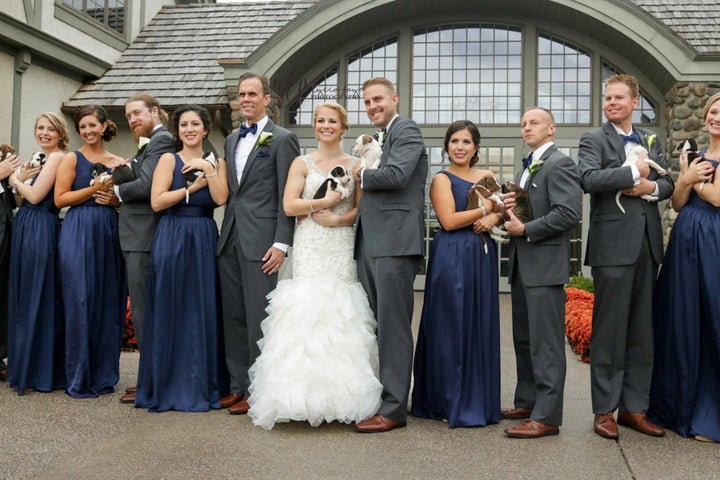 Dombrowski told The Huffington Post that she and Ziemer managed to keep the 13 dogs a surprise from their parents, bridesmaids, groomsmen, flower girl and ring bearer.
"They all thought we were heading outside to take pictures and to their surprise and delight, there were pit bull puppies!" she said. "They couldn't believe it. The wedding party was so excited that the photographers had a hard time lining everyone up for pictures because of their awe and excitement."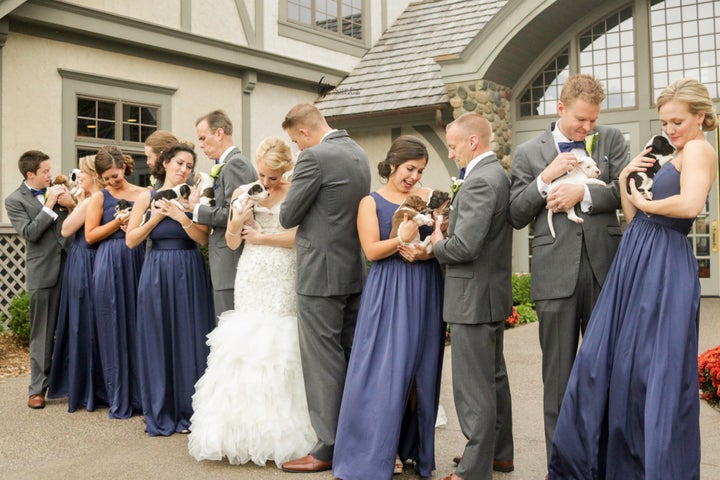 The five-week-old pups were born to a mom named Pikachu, who came to the Secondhand Hounds rescue pregnant and gave birth shortly after. The 13 babies ― all named after different Pokemon ― are still with their mom but took a two-hour field trip to pose for the wedding pictures.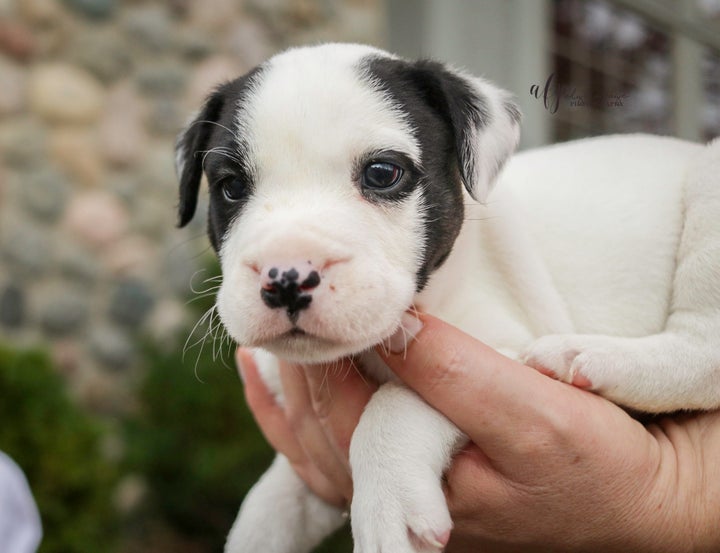 The bride hopes these cutie pies remind prospective dog owners that you don't need to go to a pet store or breeder to find a loving pup.
"There is no reason for pet stores to be around with all of the great dogs and cats in animal rescues looking for homes," Dombrowski told HuffPost. "Many people don't want to buy animals from an animal rescue because they think they'll be only older dogs or unruly dogs. This couldn't be further from the truth. Secondhand Hounds has every age of dog from puppies to 17 years old, many different breeds and with a variety of temperaments."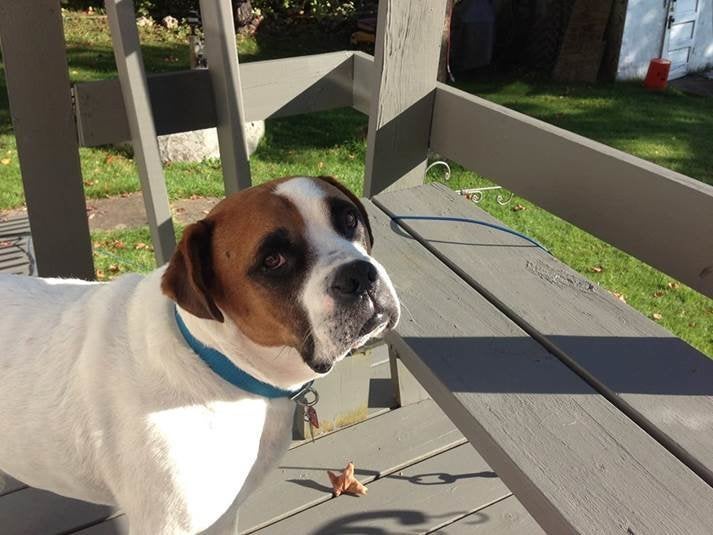 Instead of traditional wedding favors, the bride and groom decided to make donations to Secondhand Hounds and another non-profit called Bringing Hope Home.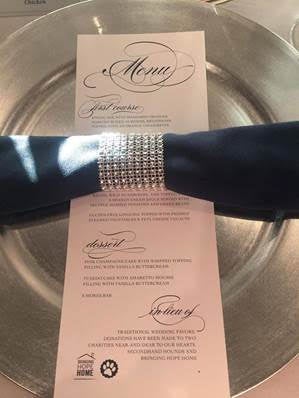 During the two years Dombrowski and her mother have been volunteering with Secondhand Hounds, they have bathed the animals, transported them to vet appointments and even served as foster parents for some of the pups.
"It has been such a joy to help animals from abuse, torture, and being put down because there wasn't room for them in a shelter," the bride said. "Fostering animals is one of the most rewarding things that you can do. You are saving an animal from terrible conditions and even death."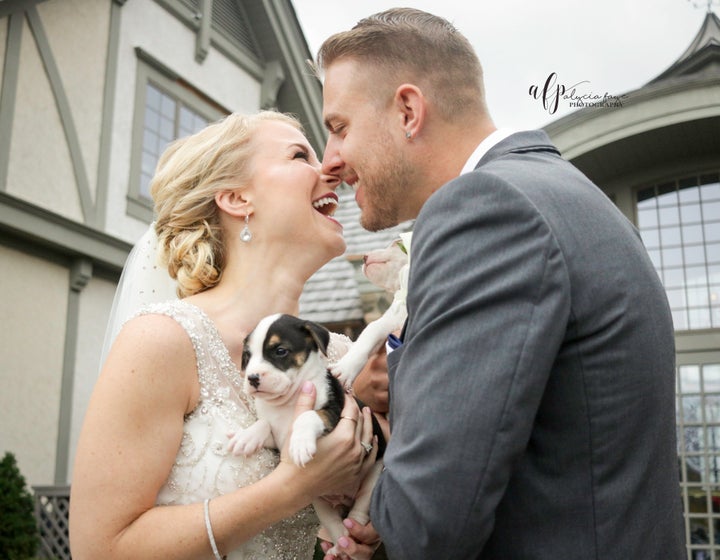 Dombrowski recently moved to Arizona to be with Ziemer, and is now looking for a great rescue to volunteer at in the Phoenix area.
For more info on Secondhand Hounds, head over to their site. Below, more squeal-worthy pictures from the couple's big day: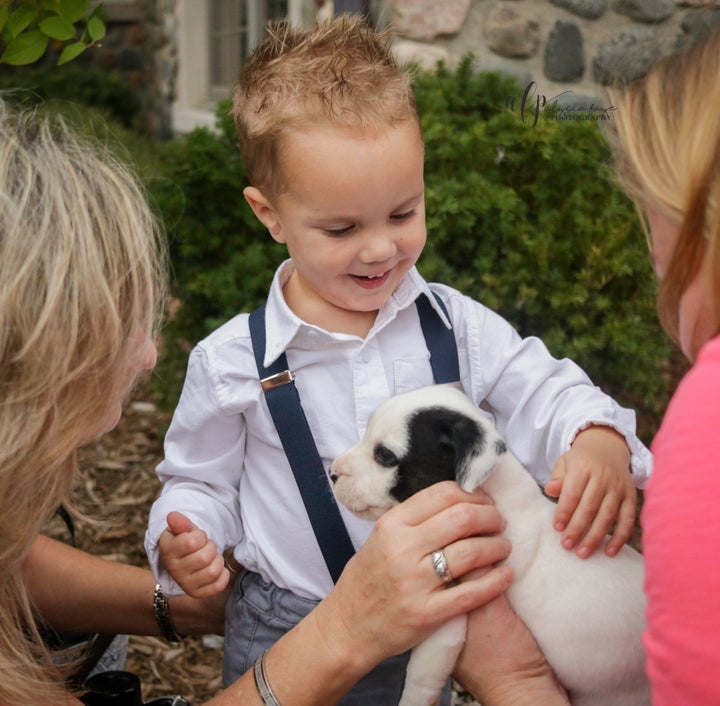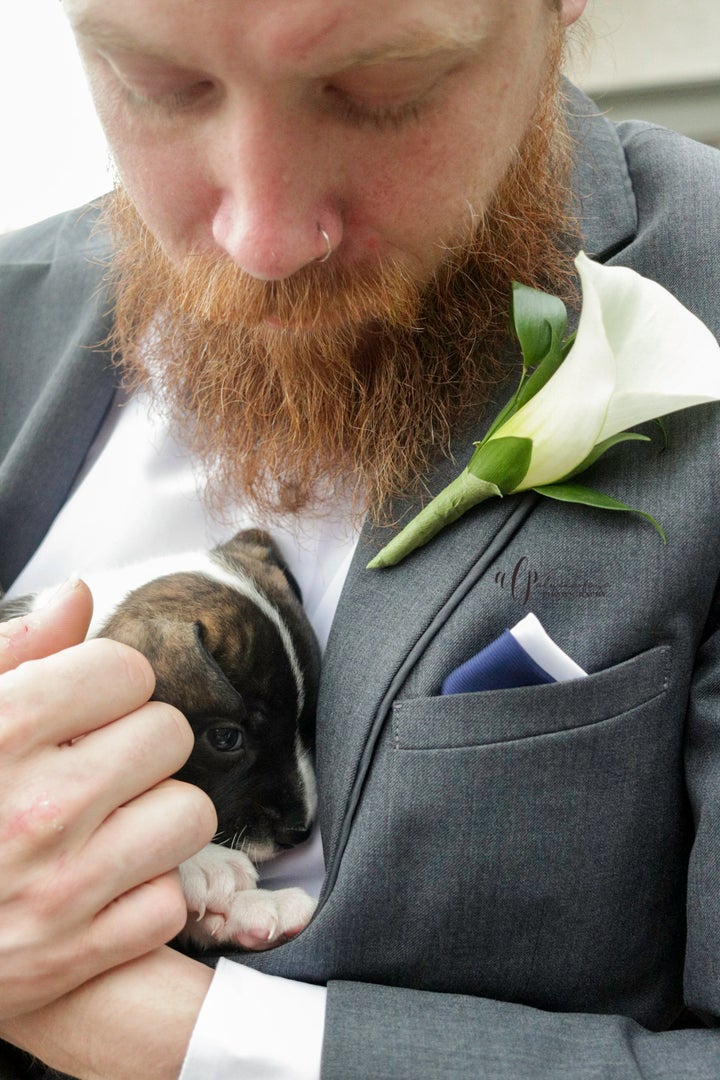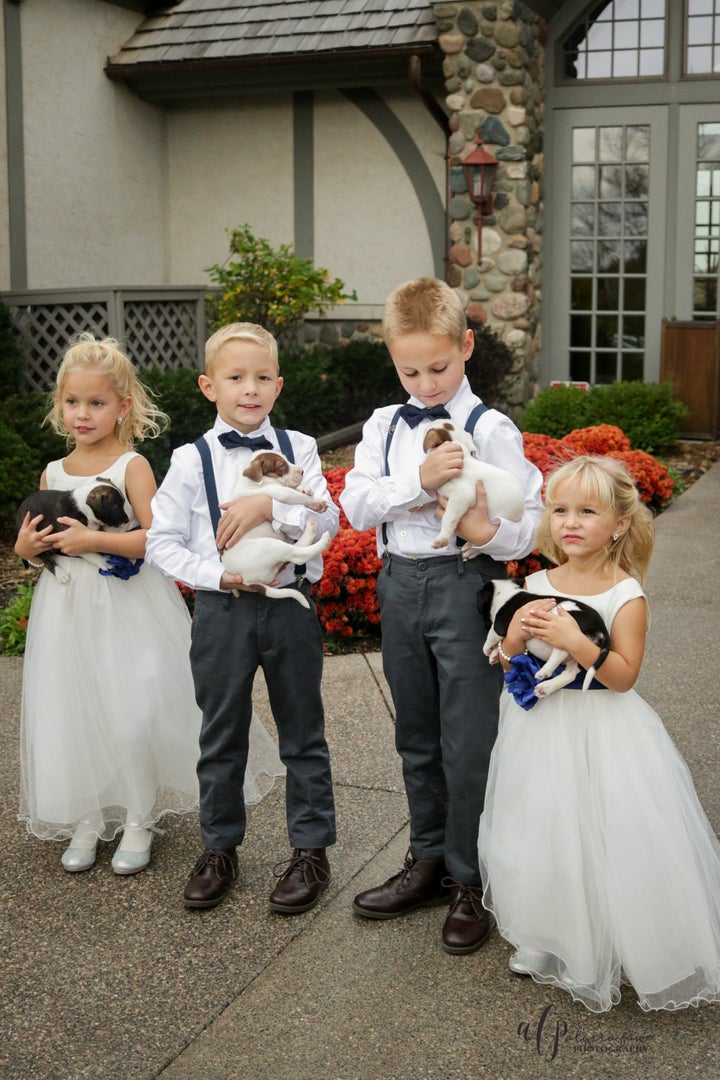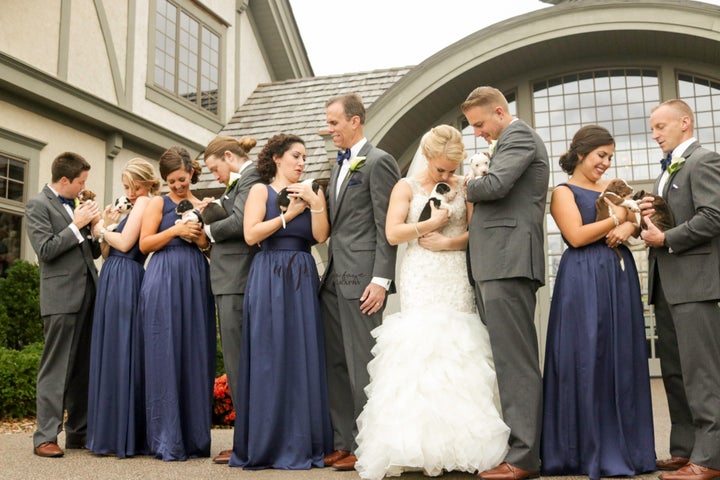 Related
Before You Go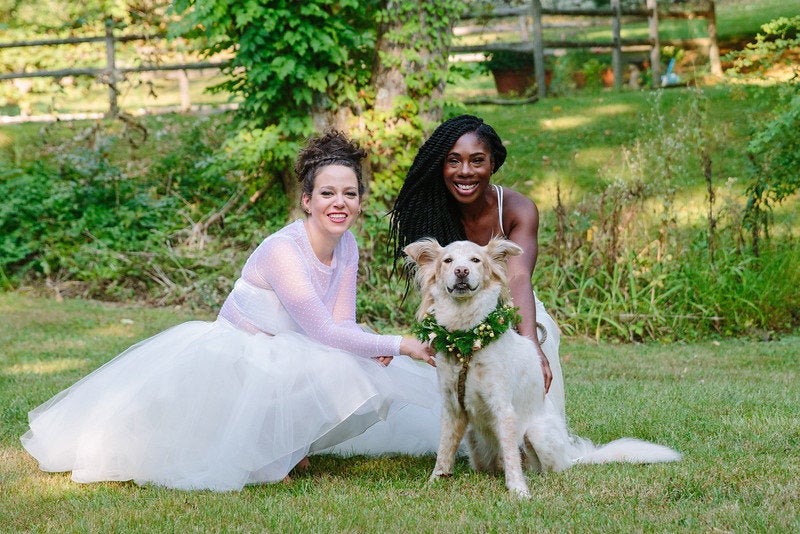 Adorable Pups At Weddings