Groom Peter Rushton wanted to surprise his dog-loving bride Shahr Nouraini with something out-of-the-ordinary for their May 7 destination wedding in Riviera Maya, Mexico.
Photographer Sol Tamargo of Del Sol Photography offered up a brilliant plan: to have rescue dogs wear GoPros and act as "video-dog-ruffers" for the day.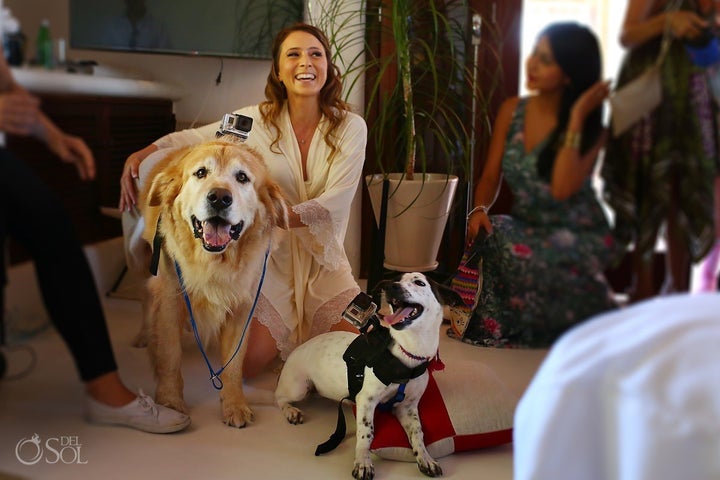 In lieu of a traditional registry, the bride had asked guests to donate to local shelter Playa Animal Rescue (PAR) or to bring treats or toys. Tamargo secretly worked with PAR to find the three precious pups to film the wedding. That's where Daphne, Daisy and Zac came in.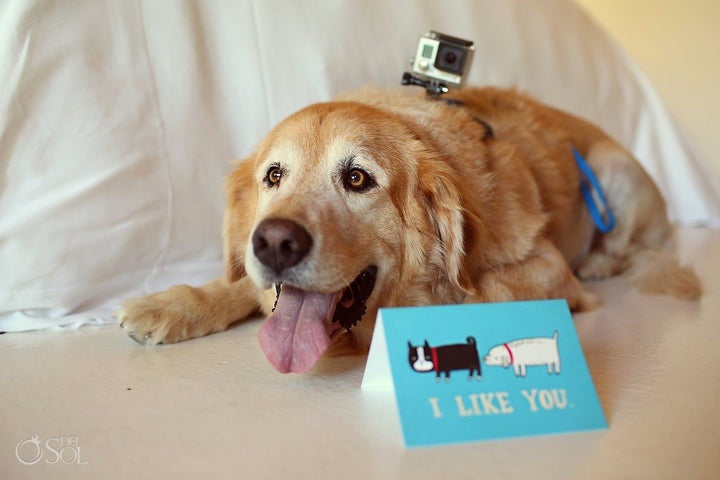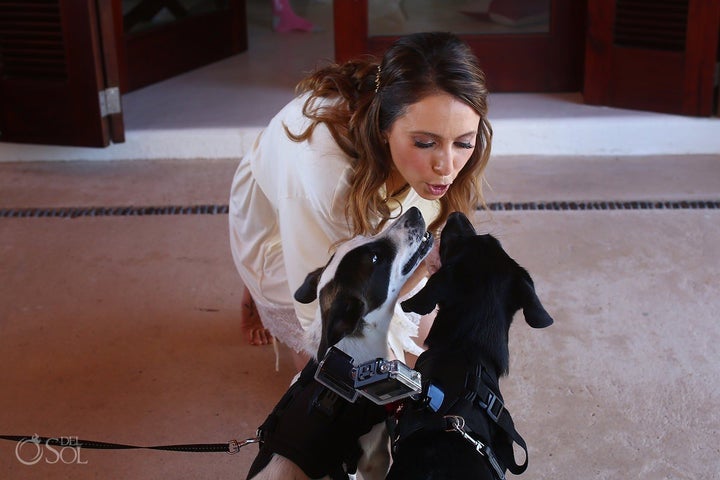 While the bride was getting ready on the big day, Tamargo, the three dogs and their handlers snuck into Nouraini's hotel room. When she saw the pups, she was in tears.
"I thought it was the absolute best surprise ever," she said in a blog post on the photographer's website. "Luckily Peter and Sol surprised me with the dogs while the makeup artists were still there, otherwise I probably would have looked a mess!"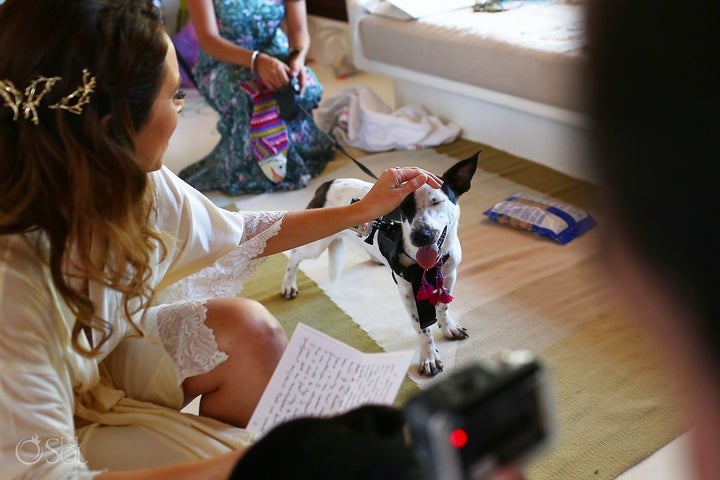 Daphne, Daisy and Zac were the perfect guests and a big hit at the wedding.
"They behaved super cool!" Tamargo told HuffPost. "Guests were excited, petting the dogs, giving them attention and love."
The best news? Both Daisy and Daphne have found their forever homes after the wedding. And don't worry about Zac the golden retriever: he's a "house dog" at the shelter who's owned by one of the staff members.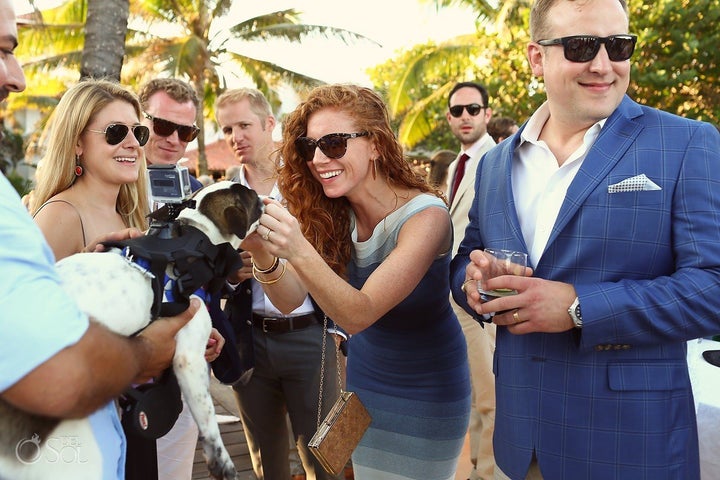 "Dogs have a way of lightening a space, bringing joy just by being present, and adding laughter to situations," the bride said. "It's been almost two months since our wedding. The dogs are one of the primary memories that come up when people talk about the day."
Now, the Del Sol photographers want to encourage others to adopt, not shop by offering a rescue dog videographer package to couples. They will charge a fee to cover their costs (editing, shooting assistants, administration etc.) and the profits will go straight to local shelters like PAR.
Watch the video above to see some of the footage captured by the furry guests. Below, check out more from Rushton and Nouraini's big day, courtesy of Del Sol Photography