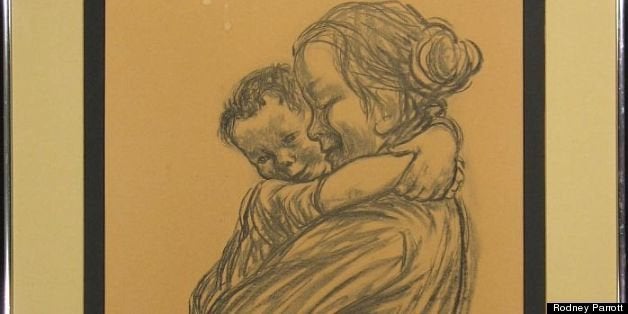 Last year was a banner year for dramatic art finds. A Salvador Dali etching surfaced at Goodwill, a possible Leonardo da Vinci painting turned up at a Scottish farmhouse and a $100,000 avian masterpiece was found in the dusty corners of someone's attic. The series of unexpected discoveries made us wonder just how easy it is to uncover a fine art treasure outside of a high-priced gallery.
To answer this question we turned to the king of thrift store art finds, Rodney Parrott. Head of the online organization, Rescued Art, Mr. Parrott devotes his life to searching the shelves, walls and floors of consignment shops looking for that one painting or etching that deserves a second chance. He's found a Kathe Kollwitz drawing, an Augusto Eugenio Chaufeurier photograph, and a Haku Maki print, proving that an eye for aesthetic, the patience to thumb through forgotten frames and a little luck will go along way in the search for fine art treasures.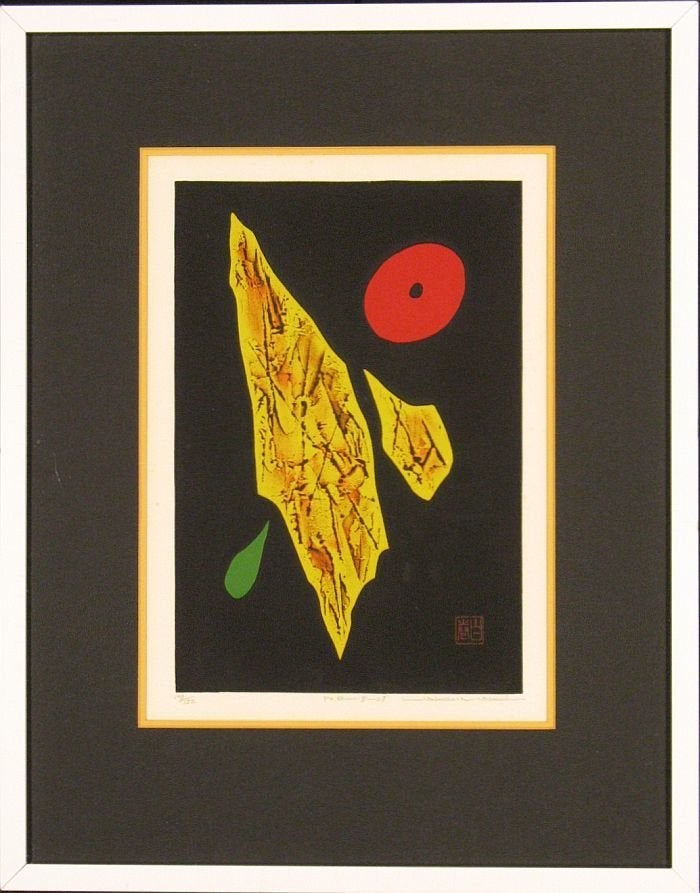 Rescued Art by Rodney Parrott
Parrott rescues and restores the artworks he finds, selling them on his website for affordable prices under the mission statement, "All people deserve art." In a recent interview we chatted with the art expert about his most thrilling discoveries and what it takes to be a thrift store diver:
When did you begin rescuing artwork? What was the first piece you saved?
In 2003 I was raising money for a non-profit charity in Michigan. We ran two thrift stores. On 50% off day, I saw a wonderful watercolor of a European country household hanging all crooked-y on the wall. It turned out to be a 1940s love letter from a Danish man to his sweetheart in the states. The painting had been folded to fit in an envelope with his handwritten words on the back. I had the letter translated. It was full of longing and kisses.
Since then, what has been the most exciting find?
I have a great affection for "The Watermelon Vendor." It was abandoned in one of my favorite thrift stores in Stamford, Connecticut. I was excited to find something from the original plate by the famous photographer Chaufeurier. The provenance on the back was in Italian, so I needed it to be translated by a Sicilian friend. And, ultimately, it was purchased by an antique dealer; my first sale to the trade!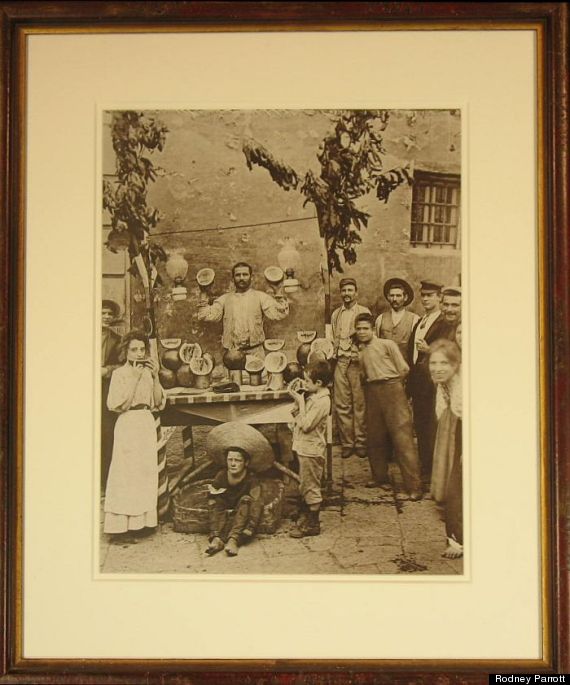 "The Watermelon Vendor," Chaufeurier
How do you determine whether or not you will buy a thrift store piece? Is the process more sentimental or academic for you?
Art, for me, is a thing created out of nothing that stimulates the aesthetic experience in the viewer. I need to have that aesthetic experience to consider saving a piece. Beyond that, each piece needs to show very well as a photograph since our art is sold mainly through the four Internet markets. A very subtle print may be beautiful to the eye, yet look bland on a website. Also, big is almost always better than small. There are also the expected criteria for value: pencil signing and limited editions. It is also on my mind whether the piece or the store around it stimulates a good "Rescued Art Story" in me.
Are you looking for specific artists or movements?
We look at hundreds of paintings and prints before saving just one. There is so much: leaning against back walls, strewn among old housewares. We are elated to see something interesting, but we simply are not allowed the luxury of focusing on certain genres. Managers at thrift stores are very sophisticated in some ways about the value of art, especially if it is signed by a famous artist or is of a well-known image. So most high value things I won't be able to rescue for a few dollars. Yet, I very well intend to save a piece worth more than $10,000 one day soon! It will most likely be an abstract piece by a valued artist without general fame. Perhaps an Alexander Calder painting, because he is best known for his sculptures. Or perhaps a wonderful textured image by Cody Hooper who is known more out west.
What advice would you give fellow bargain shoppers looking for artwork?
I wrote an article called "Secrets of Picking Valuable Art At Thrift Stores." It opens with: "First of all, you must have a great affection for thrift stores. If you are only looking for art, it is not worth the dust, mold, shabby buildings, and rough-edged culture."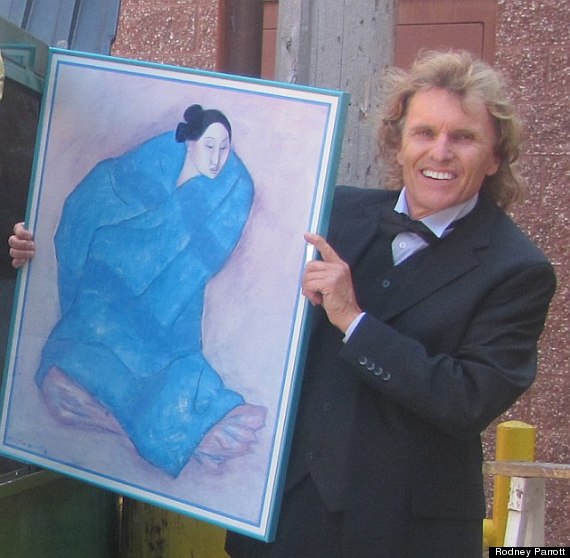 Rodney Parrott
Popular in the Community