An abandoned dog who's had the courage to love again is teaching us about the power of forgiveness.
In the video above, captured by Annie Hart, Gideon the pit bull undergoes a tremendous transformation after being rescued from starvation and sickness.
Hart, the executive director of animal rescue group Bill Foundation, told The Huffington Post in an email that Gideon, who was found with a registered microchip, had been in terrible shape when she went to rescue him in December. The pooch, who had deep lacerations around his neck, was starving and suffering from multiple bacterial and highly contagious fungal infections.
He was in "major pain," Hart said, adding that Gideon was "by far one of the sickest dogs" she'd ever seen.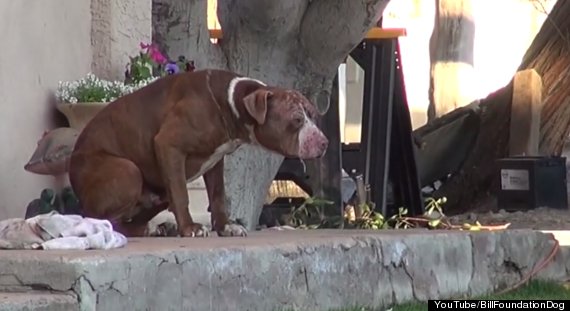 Gideon sits terrified as rescuers try to gain his trust
Since Gideon had a registered microchip, Hart said she immediately tried contacting the dog's owners after bringing the sickly pup to Animal Wellness Centers in Los Angeles for treatment.
"Whenever I find a stray, I always hope there is a wonderful family that went through a horrific sequence of events that lead to losing their dog and they are desperately missing them," she said. "Sadly, this wasn't the case for Gideon. His registered owners told the microchip company that they didn't want Gideon anymore and hung up."
Though it's unclear if Gideon suffered from actual physical abuse at the hands of his owners, Hart says that the pup "definitely suffered emotional abuse and serious neglect."
In the video of Gideon's rescue, the long-suffering dog is seen trembling in fear of the people trying to help him. Hart says it took her and her two companions three hours of gentle coaxing to get Gideon to finally trust them enough to leave with them.
But three months on, Gideon has undergone a remarkable transformation, says Hart.
After weeks of medical treatment, his health has mostly returned, and, thanks to the outpouring of love and support he's received from the people at Bill Foundation, as well as the volunteers and doctors at Animal Wellness Centers (which generously covered Gideon's hefty medical bill), the pooch has regained his trust of humans.
"His beautiful spirit blossomed while his body healed," Hart said.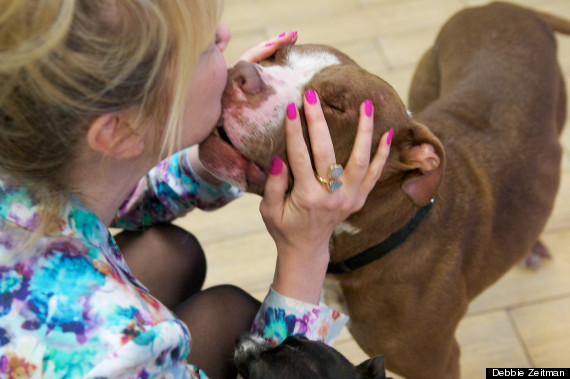 Gideon smooches his foster mom
Hart added that the pup's courage and capacity for love has astounded her.
"Dogs teach us the power of forgiveness," she wrote in her email. "As rescuers, we see this time and time again: Dogs who have been abused, abandoned or forgotten and seem broken in every way -- they trust the hand of the rescuer, thus rising up from the ashes, learning to love again."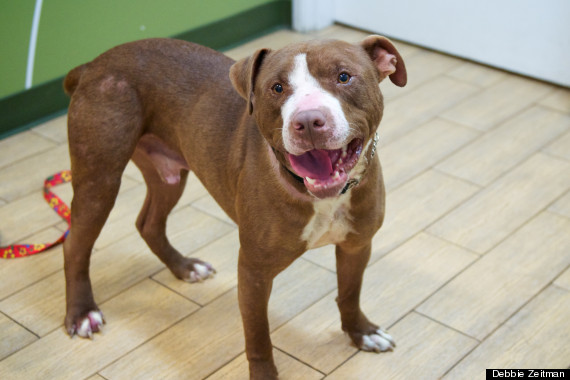 Gideon is currently living with a foster family and is still looking for a forever home. For more information about how to adopt Gideon or to help other animals like him, visit the website for the Animal Wellness Foundation.
Related