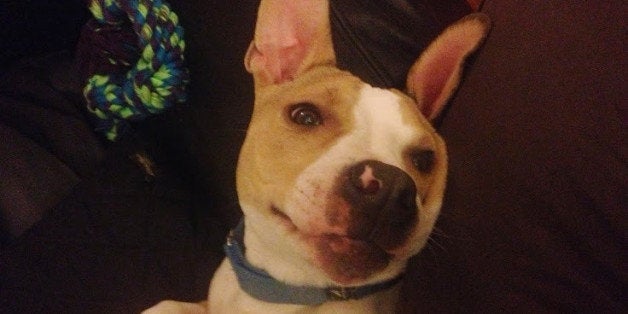 Here's what the then-8-week-old puppy looked like at the time of his rescue: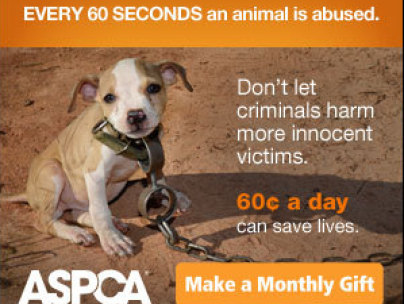 Or rather, it's very close to what he looked like.
"Funny thing about that picture, it has been flipped. The pink spot on his nose is on the wrong side," says Brian DeCicco, whose adoption of Timmy was finalized last weekend. "But that is him all right! When he is scared his ears still go out like that to the side. He looks like Yoda."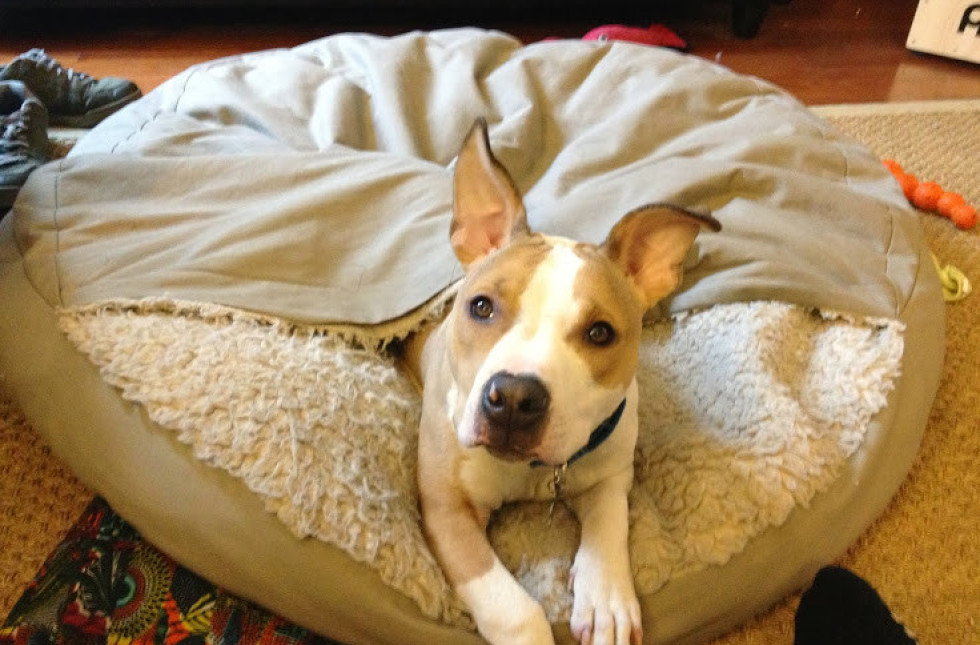 As you can see, Timmy's life has gotten a lot better since he was rescued on August 23, then moved to the Humane Society of Calvert County in Maryland, which took care of him on behalf of the ASPCA.
"We noted some resource guarding, he didn't want to share his food, but otherwise he was a nice little dog," says Kirstyn Northrop Cobb, HSCC's adoptions counselor.
Cobb herself first fostered Timmy, but he and her pet pig didn't get along. In mid-January, DeCicco and his wife -- who'd lost their two beloved dogs the previous year, and who knew Cobb through a mutual friend -- took over.
"I hear the pig is the one who started the trouble," says DeCicco, a teacher in Washington, D.C. "We didn't have any concerns about bring a dog who had been associated with fighting into our home because we've both had dogs our whole lives and know that they can reflect the way they are treated. Both of our previous dogs were pit mixes and they are just so unbelievably affectionate."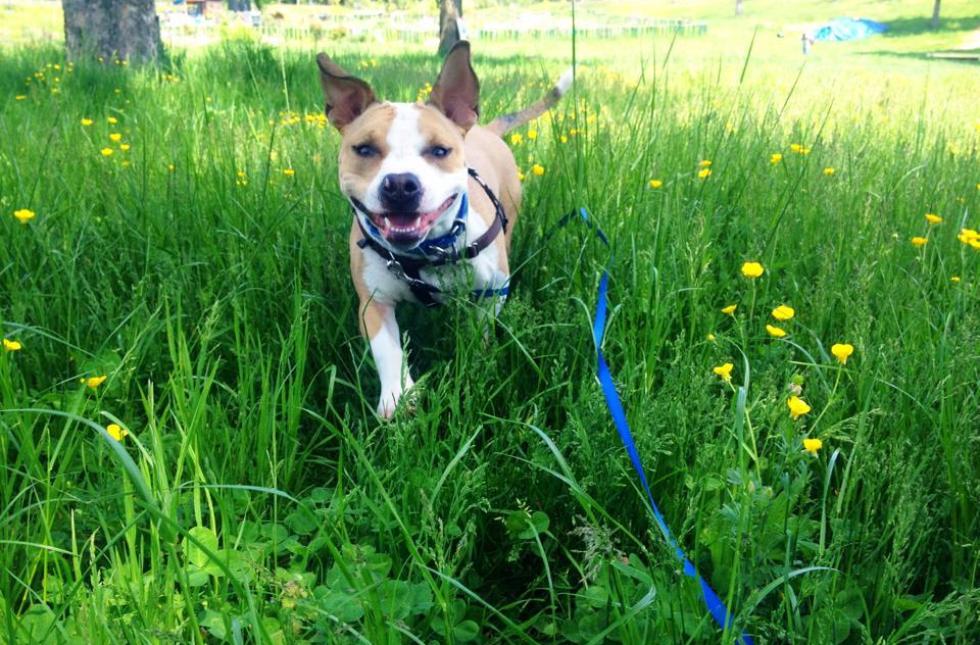 Timmy was no exception, but two things stood in the way of him becoming a permanent member of the family until now. First, DeCicco says he and his wife wanted to make sure that Timmy would be good with kids, since they plan to have them and he'll soon be an uncle of twins.
And second, there needed to be an OK from the federal court handling the dog fighting case, since under the law, dogs, like all animals, are considered to be property. After a dog is seized from a suspected fighting situation, either the owner has to voluntarily give up rights in the animal or the court has to order the dog be given to someone else.
(In the meantime, seized dogs will be held by rescue groups like HSCC or the ASPCA. This can "put a tremendous burden on an agency charged with caring for the animals long-term," according to a Humane Society policy document arguing for reform.)
While Timmy quickly showed himself to be "great with all of the kids he has met," says DeCicco, and has gradually become less guarded with his food, the court proceedings have been more drawn out.
As for Timmy, he was officially signed over to the ASPCA by the court March 17, spokeswoman Emily Schneider tells HuffPost. On May 3, Brian and Nadine DeCicco became his permanent family.
Here's Timmy that day, giving his adoption papers a good sniff. You can kind of make out that pink spot, on the right side of the nose this time: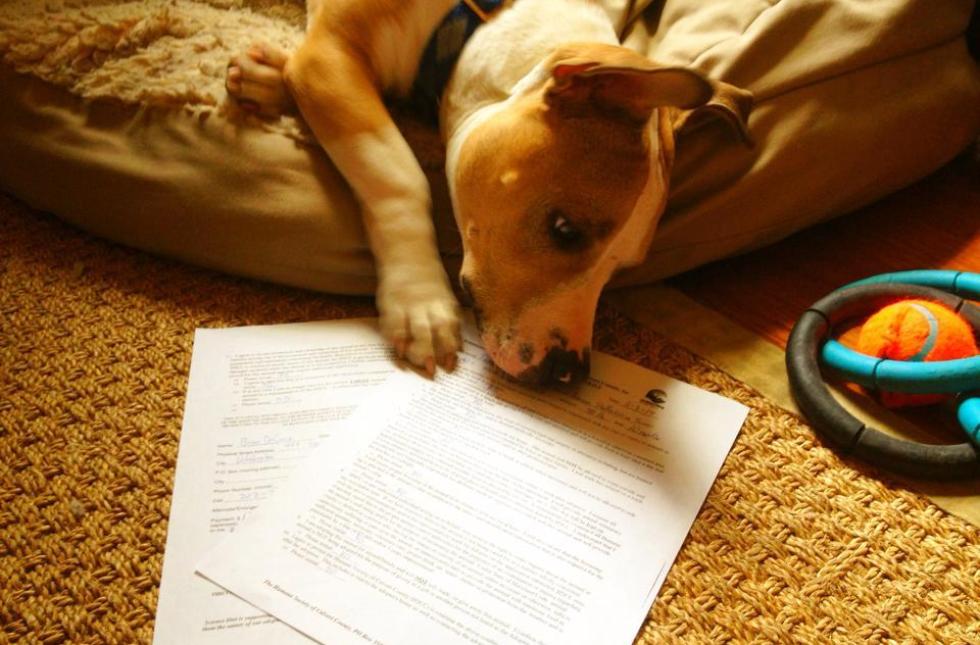 "These dogs show amazing resiliency and forgiveness even after being treated so poorly. They just want to be loved," says DeCicco. "Don't get me wrong, I love my wife and my family very much, but no one is ever as happy to see you or greets you with more enthusiasm than your dog!"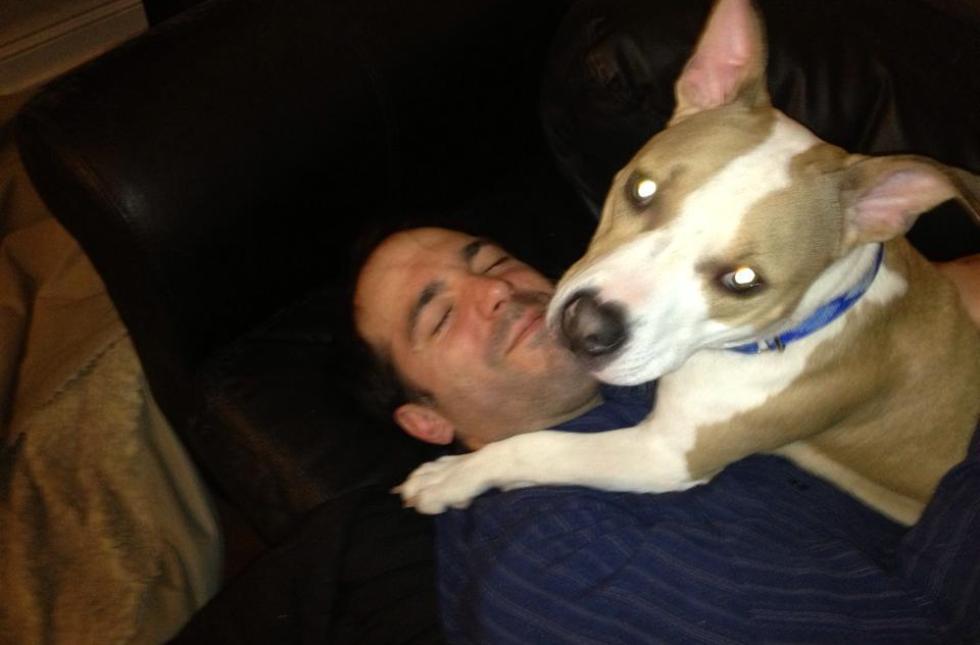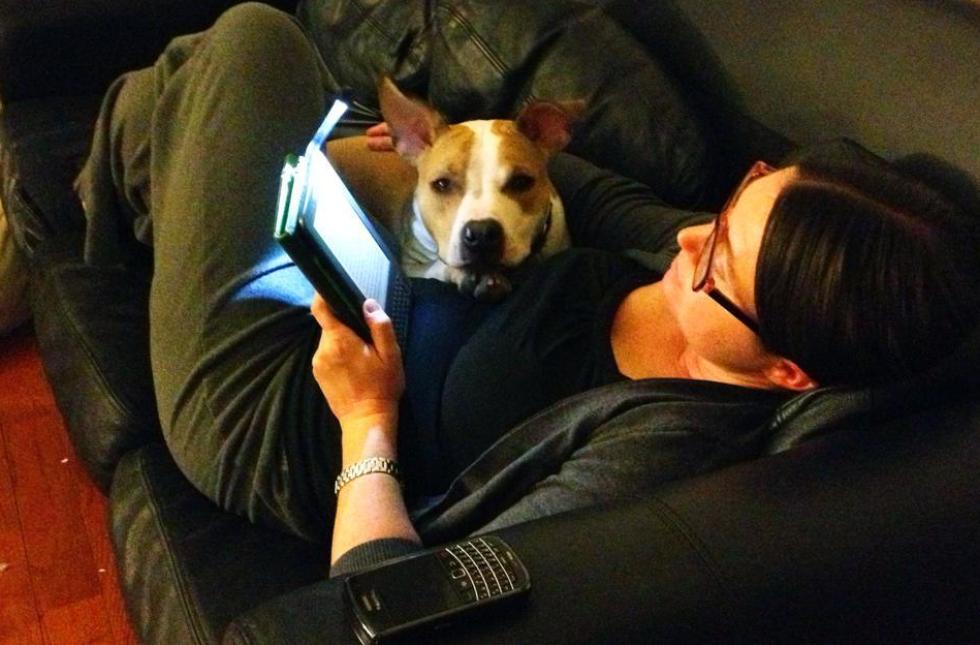 Do you have an animal story to share? Get in touch at arin.greenwood@huffingtonpost.com
Related
Before You Go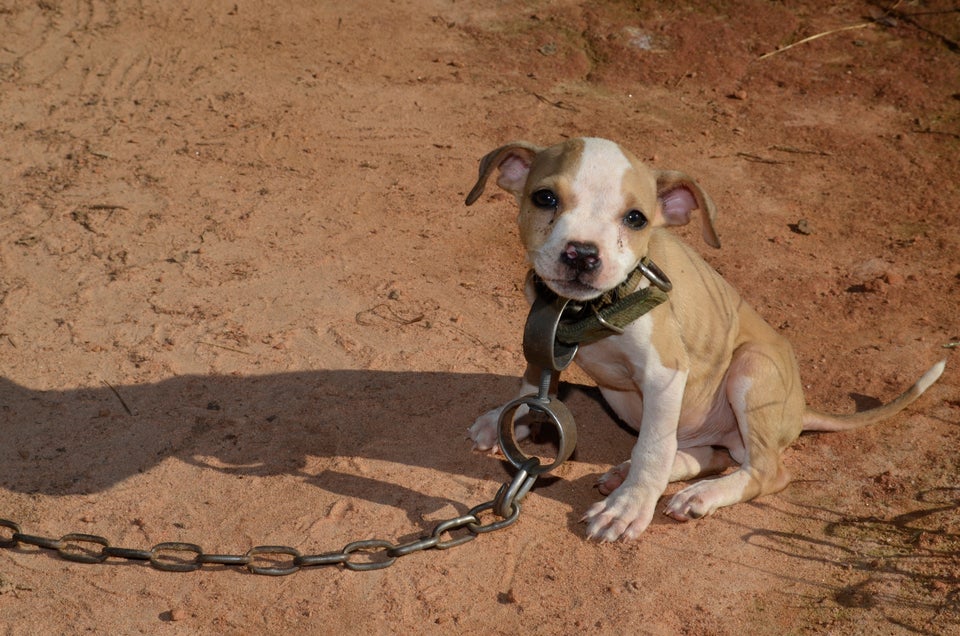 Photos From Timmy Cooper's Rescue
Popular in the Community